If you are an international student or a foreign worker hoping to work in Canada, finding companies that can sponsor your visa is crucial. Visa sponsorship jobs provide an excellent opportunity to kickstart your career in the country. According to the Government of Canada, Immigration accounts for almost 100% of Canada's labour force growth. Roughly 75% of Canada's population growth comes from immigration, mostly in the economic category.
International graduates can join the Canadian job market through the Labor Market Impact Assessment (LMIA). While Canadian companies may not directly "sponsor" foreign workers, they can assist you in applying for an LMIA on your behalf to the Employment and Social Development Canada (ESDC).
Let's explore a list of companies facilitating the LMIA procedures, providing valuable information to extend your stay in Canada. These companies understand the importance of foreign workers and are willing to support the process of hiring qualified individuals like you. Here are some opportunities that await you with these Canadian companies sponsoring foreign workers.
Canadian Companies that Sponsor Foreign Workers
Here's our comprehensive list of Canadian companies that can sponsor visas, offering valuable opportunities for foreign workers. These companies understand the importance of hiring international talent and are willing to provide sponsorship to work in Canada.

Whether you are an international student or a skilled professional, this list of Canadian employers looking for foreign workers will guide you in finding the right company to kickstart your career in Canada. Let's explore the top companies in Canada that offer visa sponsorship and welcome foreign workers to join their teams.
Google Canada
Based in Toronto, Google Canada has a huge international staff network. Jobs are available for all types of professions in Engineering and Technology, Sales, Legal and Design. Because Google is an equal opportunity leader, they don't discriminate on race, colour, national origin, disability, or gender. Your chances of getting hired at this global company branch in Canada are much higher if you have many years of experience and can speak English or French fluently. There are plenty of sponsorship jobs in Canada available at Google.
P&H Farming
Another company that sponsors work visas in Canada is P&H Farming. This Canadian family-owned company with over 100 years of agricultural experience. Founded in 1909, P&H is a growth-oriented, diversified, and vertically-integrated company with activities in grain marketing, crop inputs, flour milling, and feed mills.
Parrish & Heimbecker, Limited assists Canadian producers and food manufacturers who sell crops and baked products to local and international markets. Parrish &; Heimbecker, Limited uses its well-established asset network, strong customer connections, and continuous infrastructure development to serve Canadian farmers from seed to final export and every step in between.
Because agriculture is a huge industry in Canada, farming companies like P&H want to hire foreign workers to fill the labour gap and ensure that there's always food on the table. While farming falls under unskilled work, having some experience and being a younger person will benefit your application.
KPMG
Another way of finding sponsorship jobs in Canada is by looking at financial companies. Klynveld Peat Marwick Goerdeler or KPMG is an auditing and tax advisory company based in Vancouver, Canada. Not only do they provide careers in the financial industry to experienced professionals and executives, but to students in training as well. They brand themselves as inclusive and place diversity and equity at the forefront of their recruitment.
KPMG Canada is committed to fostering a courteous, inclusive, and barrier-free workplace where individuals may bring themselves to work.
They believe workforce inclusion, diversity, and equality benefit the company and enrich the work culture. It also allows the company to develop relationships with clients, colleagues, and communities.
The variety of their employees mirrors the diversity of their customers and the communities in which they work. These values are depicted in their multicultural staff.
Scotiabank
Next on our list of Canadian employers looking for foreign workers is Scotiabank. The Bank of Nova Scotia, or Scotiabank, is a global Canadian banking and financial services corporation based in Toronto, Ontario. It is the third biggest Canadian bank by deposits and market capitalization, one of Canada's Big Five banks.
Consider finance and accounting job openings to improve your financial knowledge. Learn about Commercial Banking to assist clients in growing their businesses. By joining Scotiabank's Global Banking and Markets division, you can earn and develop as you work with industry-leading clients.
Scotiabank's reputation stems from its employees. Their open culture promotes diversity, and their numerous awards derive from this good atmosphere. They pride themselves on nurturing bold ideas, professional development, and mutual respect. Their inclusive work environment is a welcoming space for foreign workers. They're always looking for new members to join the team.
Elastic Path
The final entry of this list of Canadian companies that sponsor foreign workers is Elastic Path. Elastic Path is a headless commerce solution integrating template-less eCommerce as middleware into Enterprise Resource Planning. The solution is API-based and is aimed primarily at Enterprise-level organizations. Find careers at this Vancouver-based company in business development, HR, Marketing and Product Development, Sales and more.
Why International Companies
Regarding job opportunities in Canada, international companies like Google and Amazon are excellent places to start your search, especially if you have previous experience working for them in your home country or a similar field. These companies value diversity and inclusion in the workplace, providing equal opportunities for all individuals, regardless of their background.
One notable international company to consider is Amazon. Known for its commitment to creating a diverse and inclusive environment, Amazon is an equal opportunity employer that prohibits discrimination based on various factors such as race, country of origin, gender, gender identity, sexual orientation, protected veteran status, handicap, age, other legally protected characteristics.
Finding Companies Hiring Foreigners in Canada
Regarding finding job opportunities as a foreign worker in Canada, there are various avenues to explore. Many Canadian companies actively advertise their job openings and explicitly state their interest in hiring foreign workers. Online platforms such as Indeed and LinkedIn can be valuable resources in your search for these specific opportunities.
Indeed, one of the leading job search websites, allows you to filter job postings based on specific criteria, including visa sponsorship or foreign worker requirements. By using keywords like "sponsorship visa" or "foreign worker," you can narrow down your search and find companies that are actively seeking international talent.
Similarly, LinkedIn, the professional networking platform, provides an extensive database of job postings. Utilize the advanced search feature to specify your preferences, such as location, industry, and the desired sponsorship of foreign workers. LinkedIn also allows you to connect with professionals in your field and expand your network, increasing your chances of discovering more job opportunities on these job sites.
Additionally, watch for career fairs, industry events, and networking sessions that specifically cater to foreign workers or showcase companies actively looking to hire international talent. These events provide an excellent opportunity to connect directly with recruiters and hiring managers interested in sponsoring work visas for foreign workers.
Persistence and thorough research are key when searching for companies hiring foreigners in Canada. By leveraging online platforms and actively networking, you can uncover exciting job prospects and increase your chances of securing employment with a Canadian company willing to support your work visa sponsorship.
Applying for Sponsorship to Work in Canada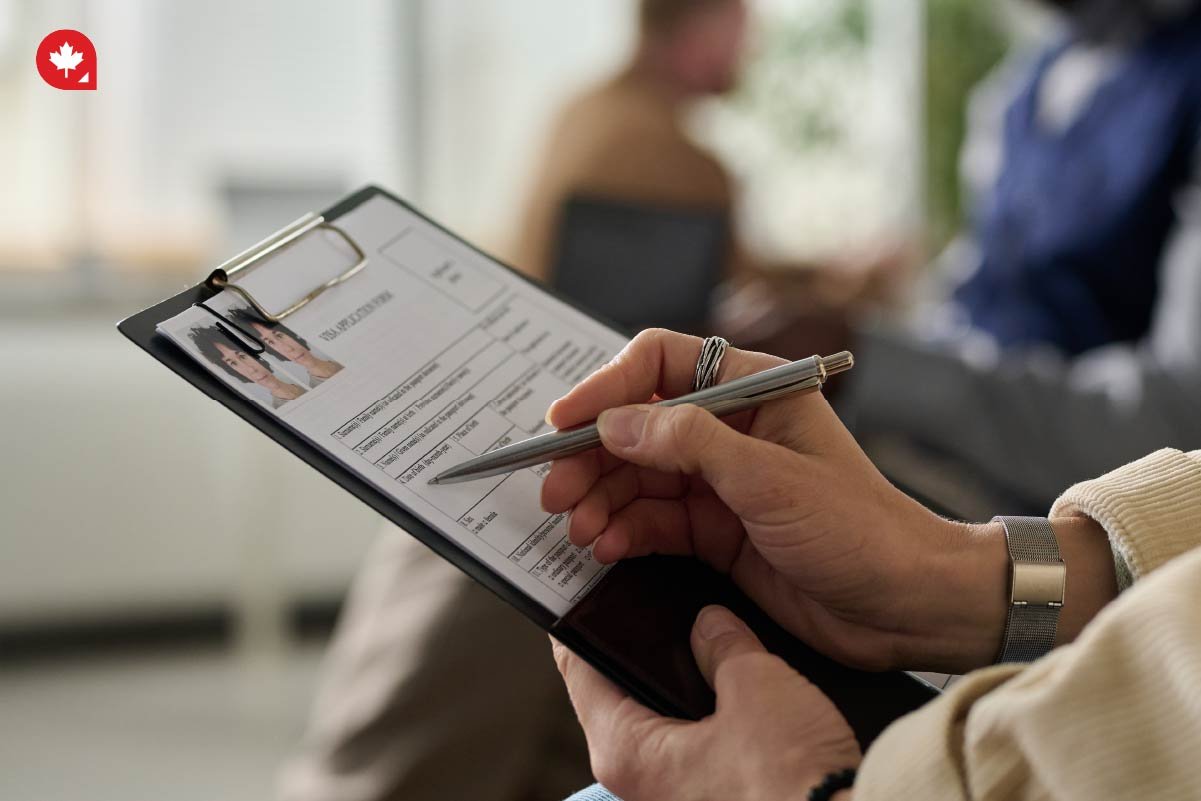 Once you have secured a work offer from a Canadian company, the next step is to apply for a work permit, which allows you to work legally in Canada. Understanding the types of work permits available is essential to ensure a smooth and successful application process. Let's explore the two main types of work permits:

Open Work Permit
An open work permit provides flexibility and freedom as it has no limitations. It does not specify any particular employer or job position. This type of work permit does not require an LMIA or an offer of employment. With an open work permit, you can work for any employer in Canada.
Employer-Specific Work Permit
An employer-specific work permit is tied to a particular employer and job position. It specifies the type of employment and your employer's name, restricting you to that specific position. If you wish to work for another company, you must apply for a new work permit. However, in most situations, you can retain your current work permit.
To obtain an employer-specific work permit, you must have a job offer from a Canadian employer and a LMIA. The LMIA assesses the impact of hiring a foreign worker on the Canadian labor market. Once you meet these two conditions, you can legally apply for a work permit in Canada.
Finding a company to offer you a job is only one step in moving to Canada. Your first step should be to check your eligibility. This will show you which, of the hundreds of pathways to Canada, you should go for.
Watch our clip on the best companies that hire foreign workers
Addressing Labour Shortages in Canada: Why Companies Sponsor Foreign Workers
Labor shortages have become a pressing issue in Canada due to its aging population and low birth rate. This demographic shift has created opportunities for immigrants to enter the workforce and fill the skill gaps in various industries. As a result, Canadian companies are increasingly seeking immigrants with the necessary qualifications and expertise to sustain their businesses.
While it's important to note that not all Canadian businesses directly sponsor foreign workers, they can assist in the application process for a LMIA through ESDC. The LMIA evaluates the impact of hiring a foreign worker on the Canadian labor market.
In addition to the industries mentioned earlier, such as accommodation and food services, healthcare and social assistance, and retail trade, several other sectors are experiencing significant skill shortages. To explore potential employment opportunities, it is advisable to reach out to companies that may be willing to support you in applying for an LMIA on your behalf.
For example, the Quebec Immigration Ministry regularly updates its list of occupations eligible for facilitated LMIA processing. Employers in Quebec can bypass the requirement to demonstrate a lack of available Canadian workers for these specific roles, given the proven labor shortages in these occupations.
If you want to pursue permanent residency in Canada, securing full-time work experience in skilled jobs is crucial. This ensures that you meet the requirements for various immigration programs prioritizing candidates with valuable work experience in high-demand fields.
By understanding the reasons behind Canadian companies sponsoring foreign workers and identifying industries grappling with labor shortages, you can strategically position yourself to benefit from the available opportunities and contribute to Canada's workforce.
FAQs
What is an LMIA?
Before a Canadian employer can hire a foreigner, they need to get a positive LMIA. This ensures the IRCC that there are no suitable Canadian citizens or residents to fill the gap in the labour market. A need for a foreigner to take the post arises and the government should grant the foreigner a work permit to travel to Canada and fill this gap.
How Do I Find a Job in Canada?
The first thing you need to do is create a CV in the style that Canadian employees require. It must be neat, clear, in English and truthful.
Secondly, you can search for these Canadian Companies That Sponsor Foreign Workers on Google and what occupations are available. Ensure you meet the minimum requirements for the occupation before applying to avoid disappointment.
Thirdly, you can go onto job searching sites like Indeed or Linked In. Make a profile with your goals, location, experience and qualifications and begin searching. Make sure you filter for 'visa sponsorships' or 'jobs for foreigners.
Do I Need a Job to Immigrate to Canada?
While you do not need a job to immigrate to Canada, having one will add points to your Comprehensive Ranking System Score (CRS), which increases your chance of getting Canadian permanent residence. Here's our CRS calculator to find out your current CRS score. Additionally, getting a work permit in Canada can assist you in eventually getting permanent residency.