Canada needs nurses, now more than ever as thousands of jobs in Canada are opening up for nurses nationwide. In the wake of COVID-19, Canada's amazing healthcare system has been put under tremendous pressure and has relied heavily on the dedication of its healthcare and frontline workers. In support of the amazing work that they have been doing, the Canadian government has announced, on May 7, 2020, that it has allocated $3 billion to increase wages of low-income essential workers.
"Workers are risking their health to provide us with essential care and services, and we need to make sure that they are paid properly for the work they do every day. We're stepping up, and working with the provinces and territories, to give a much-needed wage boost to Canadians who are helping keep our country and economy strong during this difficult time."
The Rt. Hon. Justin Trudeau, Prime Minister of Canada
It has been estimated that Canada will need over 60,000 nurses by 2022, which stands to increase to approximately 142,000 over the next 10 years years, according to the World Economic Forum and Conference Board of Canada.
As a nurse working in Canada, you could earn anywhere from $41,438 as an experienced nurse's aide to $128,700 as an experienced registered nurse, as well as enjoy various work benefits, including paid vacation, extended healthcare and insurance as well as pension plans.
Nurses can immigrate to Canada in 2020 in various ways but we've highlighted the top 3 choices that most international nurses are choosing to apply through and are proving to be highly successful in the application process.
To speak to one of our consultants and have your eligibility assessment done by a verified service, simply click the link below or continue reading to find out which immigration programs are best for nurses wanting to move to Canada in 2020.


Jobs in Canada for Nurses: Are they really in high demand?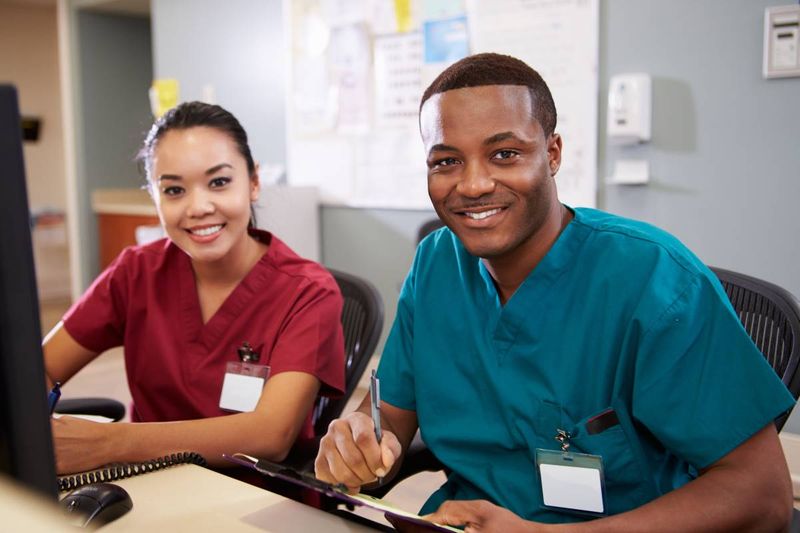 There are currently thousands of nursing jobs in Canada. According to Canadian Nurses Association and reports from the Canadian Institute for Health Information (CIHI), the number of male nurses increased by 17% while female nurse increased by just over 5%, which only stands to increase substantially over the next 10 years. Certain provinces have also seen significant growth in employment rate, particularly in rural areas of provinces such as Nova Scotia, New Brunswick, and Manitoba. Below are some of the top occupations currently in demand across the country:
Average Annual Salaries for Nurses in Canada
NOC Code
Occupation
Average Salary (CAD)
3011
Nursing co-ordinators and supervisors
$86,609 - $59,963
3012
Registered nurses and registered psychiatric nurses
$75,712 - $75,680
3124
Allied primary health practitioners
$80,950
3222
Dental hygienists and therapists (dental nurse)
$39,975
3233
Licensed practical nurses
$49,837
3413
Nurse aides, orderlies and patient service associates
$24,375
For top tips on how to land a job in Canada in 2020 visit our blog here.
What Benefits do Nurses Get in Canada?
Healthcare workers are among some of the hardest working professionals in the world and Canada realises this. At a time when essential workers are needed more than ever, Canada has not only aimed to increase wages of low-salary healthcare workers but is known to offer physicians and nurses incredible work benefits, particularly for those who work in primary care and walk-in clinics. Below are some of the fantastic work benefits that you and your family can look forward to when you immigrate to Canada as a nurse in 2020.

Extended health care such as prescription drugs, vision care, dental;
Semi-private hospitalization;
Life insurance;
Accidental death and dismemberment insurance;
Short and long term disability benefits;
Pension plan;
Health and wellness programs;
Counselling services;
Paid vacation and holidays.
It is important to note that these benefits may vary from province to province, whether you are employed on a full or part-time basis as well as years of work experience.


How Can I Get a Job in Canada as a Nurse in 2020?
Applying for nursing jobs in Canada may seem like an overwhelming task but we've highlighted 4 steps that are essential when starting the process.
Step 1: Choose a province
Knowing where you would like to live and work in Canada is important because once you land that dream job, your work visa will more than likely require that you work for the same employer in a particular province at least a year if you choose to immigrate to Canada through a program such as the Provincial Nominee Program (PNP). So before you start applying, do some research on your province of choice and make sure that it is the right fit for you and your family.
Step 2: Assess your credentials
If you have a foreign qualification you will need an Educational Credential Assessment (ECA). An ECA verifies that your degree, diploma or certificate is valid and equal to Canadian standards. This will also ensure that you will receive points for your visa application and is necessary to qualify for the Federal Skilled Workers Program, which falls under the Express Entry system. Below is a list of designated organization that that is allowed to do your assessment:
Comparative Education Service - University of Toronto School of Continuing Studies;
International Credential Assessment Service of Canada;
World Education Services;
International Qualifications Assessment Service (IQAS); and
International Credential Evaluation Service.
Please note that if you are a registered nurse you will be required to take the Canadian Registered Nurse Examination (CRNE). Be sure to consult the provincial or territorial regulatory board for more details.
Step 3: Apply through your chosen immigration program
There are various ways to immigrate to Canada as a nurse in 2020 but we've listed the top 3 ways that will give you the highest chances of success:
Express Entry system;
Provincial Nominee Program;
Atlantic Immigration Pilot.
1. Express Entry
The Express Entry system is a points-based system that manages 3 Canadian federal economic immigration programs. Your application will be entered into draws every 2 weeks and ranked according to the Comprehensive Ranking System (CRS) and those with the highest scores will receive an Invitation to Apply (ITA) for permanent residence. All nurses except for nurses' aides, orderlies and patient service associates are eligible to apply for permanent residency in Canada through the Federal Skilled Worker Program.
2. Provincial Nominee Program
The Provincial Nominee Program allows you to move to Canada if you are a skilled or semi-skilled worker and have a valid job in Canada that is in demand in a particular province or territory. Each province/territory has its own PNP with in-demand occupations and if you receive a provincial nomination, you will be given 600 extra points to add to your CRS points, which all but guarantees that you receive an ITA for permanent residence. Remember that the top provinces for nurses include Nova Scotia, New Brunswick and Manitoba, so by choosing to immigrate to Canada through one of these 4 PNPs, you will increase your chances of success.
3. Atlantic Immigration Pilot
The Atlantic Immigration Pilot is a community-driven employer-specific pilot that helps skilled workers immigrate to Canada if they have a valid job offer in one of the participating communities, namely New Brunswick, Nova Scotia, Prince Edward Island and Newfoundland & Labrador.
Step 4: Leave it to the professionals
Making a mistake on your application form or omitting crucial supporting document in your Canadian visa application could cost you dearly and it's simply not worth the risk of jeopardising your visa when you consider what's at stake: a new job, a fresh start, a new life for you and your loved ones in one of the most welcoming, multicultural and diverse countries in the world.
Ready to start your journey with CanadianVisa.org? Simply click the link below and let's get started!


How We Can Help You Immigrate to Canada as a Nurse in 2020
Applying for a visa can be time-consuming and confusing. With strict deadlines, procedures and requirements to adhere to, it can be easy to make a mistake that could cost you your chance to immigrate to Canada. But with the guidance and assistance of one of our knowledgeable Regulated Canadian Immigration Consultants (RCIC's), the process will be stress-free.
When you choose to use our expert and government trusted services, you will receive:
An in-depth eligibility assessment
Guidance on which of 70+ immigration programs and visas to choose from;
An immigration plan tailored to your individual needs;
A review and submission of all application forms and documentation; as well as
Support through every step of the application process.
All you have to do is fill out our application form to receive your eligibility assessment and let us take care of the rest. It's just that simple! Your Canadian journey starts here.
Be sure to follow us on Facebook, Twitter, LinkedIn and Instagram to stay up to date on Canadian immigration and visa news.