Are you an experienced Home care provider looking to work in Canada? Canada has recently created 2 new Home caregiver pilots, one of which is specifically for Home Support Workers.
As an experienced home care support worker, you can earn up to $44,255 per and will be granted permanent residence in Canada.
There are currently over 5,000 jobs available for home support workers in Canada and are currently in demand in provinces such as Ontario and Saskatchewan.
To qualify to work in Canada as a home support worker you will need at least 1-year of full-time experience as well as have the necessary training in home management and some secondary school education, first aid, and home support training or qualification as well as meet other requirements.
There are many ways to live and work in Canada, however, one of the most popular ways to immigrate is the Provincial Nominee Program (PNP). The PNP allows qualified and experienced candidates who want to live and work in a particular province and has a valid job offer, to relocate to Canada.
Interested in bringing your home care support to the Canadian community? Click the link below to speak to one of our professional immigration consultants or keep reading to find out more about the benefits of immigrating to Canada as a home support worker and how we can help you get there.
Why Work in Canada as a Home Support Worker?
There are various reasons why Canada is such a great choice to move to, however, the top reasons include:
1. Lucrative Job Opportunities
Canada has the 11th largest economy, and due to early retirement, young professionals flocking to urban centres and being promoted, the Canadian labour market has a huge gap that currently cannot be filled by local workers. The Canadian government has therefore implemented various immigration programs to help employers fill the need for skilled workers.
2. Free Healthcare
All permanent residents and Canadian citizens have access to a world-renowned healthcare system. This is a great benefit is also extended to dependants and sponsored family members.
3. Free Public Education
Your children will have access to free public schooling in one of the most diverse countries in the world, right up until they graduate from Grade 12, not to mention having the opportunity to enrol in one of Canada's prestigious universities.
4. Safety and Security
No country is completely free of crime but Canada ranks in the top 10 safest countries in the world, making it the perfect place to relocate to with your family or as a female immigrant. Canada is also ranked as the third-most democratic nation and has a very stable and liberal government, ranking first on the list of the most politically stable countries globally.
5. Supportive Expat Communities
Canada is known to be one of the most welcoming and friendliest nations in the world. It is a melting pot of different cultures, religions, diversity and tolerance. Canada's largest ex-pat communities are predominantly found in Ontario, Quebec, Saskatchewan and Alberta.
How to Apply for Permanent Residence as a Home Support Worker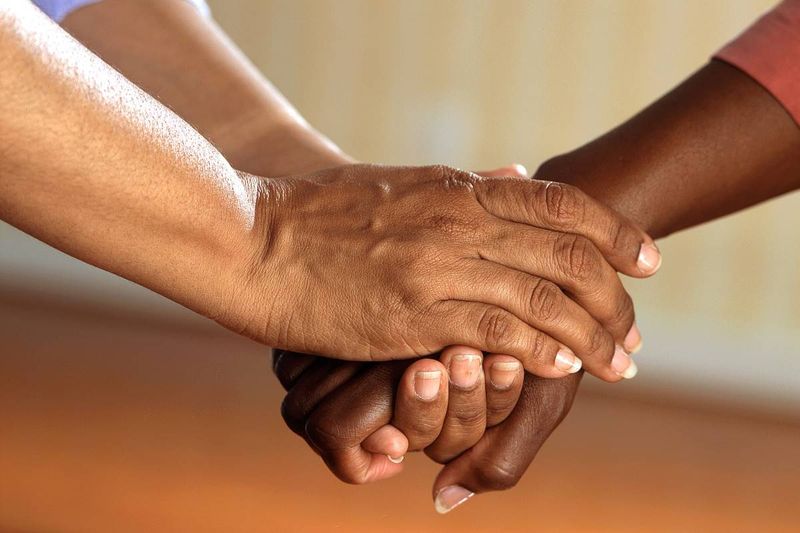 The application process and whether or not you can get permanent residence in Canada depends on your level of experience and whether or not you meet certain requirements.
You will need at least 24 months of work experience before you can apply for permanent residence. You will be required to submit your work permit application with your permanent residence application. If you meet the general requirements of the pilot you will receive a temporary work permit to work in Canada, which will allow you to acquire the necessary qualifying work experience needed to apply for permanent residence. Once you receive your open work permit, which will be occupation-restricted and allows you to work for any employer as a caregiver, and have at least 24 months of Canadian full-time work experience, you will be able to apply for permanent residence
You family members will also be able to relocate to Canada with you and can submit their work or study permit applications with yours.
General Requirements for Home Support Workers
Valid Job Offer
Admissible to Canada
Medical Exam
Police Certificate
Language Proficiency in English or French(at least benchmark level 5)
Educational Credential Assessment
One-year secondary school education
Home management experience
College or other course certification in home support
First Aid Certification
Completion of training program in care of elderly, care of persons with disabilities, convalescent care or in a related field
Let Us Help You Relocate to Canada as a Home Support Worker
Immigration to Canada can be both complex and confusing. By using our accredited Regulated Canadian Immigration Consultants (RCICs) you will not only optimize your chances of success in the visa application process, but you will receive expert advice on which program is best for your personal needs. Our RCICs are registered with the ICCRC and are legally permitted to assist you by evaluating your eligibility, reviewing all documentation and submitting it to the Canadian government on your behalf.
Don't risk your chances of living your Canadian dream. Simply click here and complete our online application and we'll take care of the rest. Let us make sure that all forms are completed correctly and sent in on time.