Do you have a knack for selling and love beautiful homes? Do you have experience in the real estate industry and have been looking for a change of scenery? Well if so, then you may want to consider looking for work in Canada as a real estate agent.
More than 95 percent of real estate agents work in the rental and leasing sectors, with anywhere between 200 and 50,900 agents actively working in various provinces and territories in Canada. Fancy bringing your sales skills to Canada? Take a look at the top five provinces offering amazing job opportunities in Canada and how you can get there.
Where to Find Work in Canada as Real Estate Agent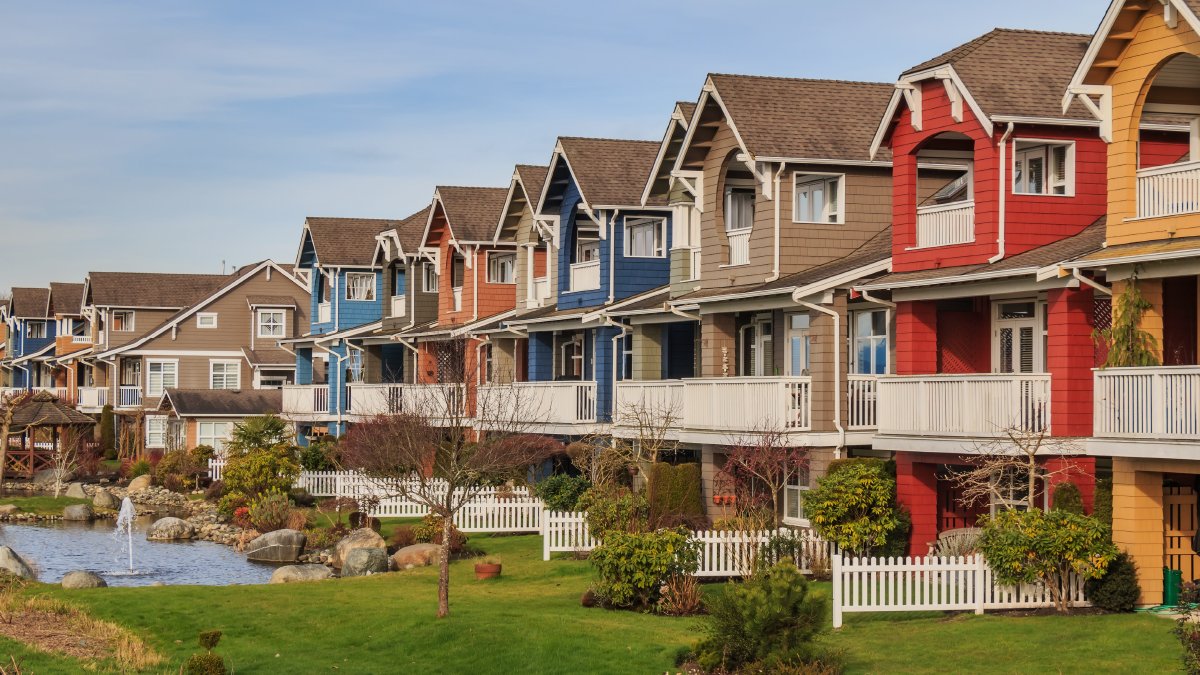 1. British Columbia
British Columbia is one of five provinces in Canada that have real estate agents noted on their list of in-demand occupations. When working in BC, Canada as a real estate agent, you can expect to earn around $90,000 per year! About 20,000 people work as real estate agents in BC with more than 95 percent employed in rental and leasing. Job prospects, according to Job Bank Canada are fair in the following regions in BC:
Cariboo Region
Kootenay Region
Lower Mainland-Southwest Region
Nechako Region
North Coast Region
Northeast Region
Thompson-Okanagan Region
Vancouver Island and Coast Region.
2. Manitoba
Manitoba is another province looking for skilled and experienced real estate sales agents. When working in Manitoba, you can look forward to a salary of around $71,371 in Winnipeg, Manitoba. There are about 1,850 people working in this occupation in the province with about 95 percent employed in rental and leasing. The job prospects are fair in the following regions in Manitoba:
Interlake Region
North Central Region
North Region
Parklands Region
South Central Region
Southeast Region
Southwest Region
Winnipeg Region.
3. Ontario
Ontarian real estate agents, on average, make around $75,000 every year and have good job prospects in the following regions in the province:
Hamilton-Niagara Peninsula Region
Kingston-Pembroke Region
Kitchener-Waterloo-Barrie Region
London Region
Muskoka-Kawarthas Region
Northeast Region
Northwest Region
Ottawa Region
Stratford-Bruce Peninsula Region
Toronto Region.
Windsor-Sarnia Region.
4. Prince Edward Island
If coastal living is a dream of yours, then Prince Edward Island (PEI) could be the ideal place for you to look for work in Canada as a real estate agent.
The average annual salary for agents in PEI is approximately $95,164. In general, you'll find great job prospects throughout the province.
5. Yukon
Although Yukon may not be on everyone's list of places to relocate to in Canada, it certainly is a great opportunity for real estate agents or salespersons. You could stand to earn around $75,409 every year working in Yukon.
Canadian Work Permit & Immigration Options for Real Estate Agents
Express Entry - Federal Skilled Worker Program
As a highly skilled worker, real estate agents can apply to work in Canada under the Federal Skilled Worker Program (FSWP). To qualify for this program you will first need to meet the pre-qualification criteria. FSWP applicants first need to score at least 67 out of a possible 100 points before they can receive their Comprehensive Ranking System (CRS) Score.
The CRS is the Government's way of rating potential permanent residency applicants according to five basic factors:
Age
Language ability
Education
Skill & work experience; and
Ability to settle in Canada.
Once you get your CRS score, your Express Entry profile will be entered into a draw pool with other applicants. Those with the highest-scoring profile will then get an invitation to apply (ITA) for PR status in Canada. And if your CRS score doesn't make the cut, you have unlimited chances to up your CRS score and your chances of getting invited to apply for permanent residency in Canada.
The Provincial Nominee Program
Canada has 11 Provincial Nominee Programs (PNPs) that you could apply for PR status through, however, five, in particular, have listed real estate agents as an in-demand occupation. What does this mean for you? As an experienced agent with a Canadian job offer, you could be making your way to Canada through one of the following PNPs:
British Columbia PNP (BC PNP);
Manitoba PNP (MPNP);
Ontario Immigrant Nominee Program (OINP);
Prince Edward Island PNP (PEI PNP); and
Yukon PNP
If you have your heart set on working on the coast, you could also apply for permanent residency in Prince Edward Island through the Atlantic Immigration Pilot (AIP) and enjoy the same fast processing time of the Express Entry system, of just six months!
Start-up Visa Program
Between 21 and 48 percent of sales estate agents and salespersons are self-employed in Canada. So, if you prefer to work on your own, you can also operate independently. You will however need to obtain a broker's license. To start your own realtor business, however, you will need to apply for your Canadian visa through the Start-up Visa Program. There are various requirements that need to be met, like:
Have a letter of support from a designated organization;
Have at least 10% voting rights;
Have more than 50% attached to outstanding shares (with the designated organization);
Play an active role in the running of your business;
Be located in Canada;
Meet the minimum Canadian Language Benchmark (CLB) level 5;
Have enough settlement money to support yourself and your family.
Canadian Work Permit Options
If you don't qualify for any of the above-mentioned programs or are looking for more of a temporary position to see if Canada is the place for you, you could consider applying for a temporary work permit for Canada.
If you have a job offer, you will need to apply for an employer-specific work permit, which will allow you to work in Canada for a specific period of time, as stated in your job offer. You will also only be able to work for the employer who offered you the position. If you choose to look for another job, you will need to apply for a new Canadian work permit.
Good to Know
FAQ 1: How much does a real estate agent make in Canada?
Depending on which province or territory you are based in, you could earn anywhere between $24,746 to $134,783 per year. That of course will depend on your experience and the province you are working in.
FAQ 2: Can a foreigner become a real estate agent in Canada?
Yes. Foreigners can either work in Canada for a company or operate independently by getting a broker's license for the province or territory they intend to work in.
FAQ 3: Is real estate in demand in Canada?
Yes. Real estate agents appear on at least five Canadian provinces' in-demand jobs list. These five provinces and territories are British Columbia, Manitoba, Ontario, Prince Edward Island, and Yukon.
FAQ 4: Do you have a real estate license to sell houses in Canada?
Yes. You will need to acquire provincial or territorial licensure to be able to legally work in Canada as a real estate agent.
FAQ 5: How long does it take to get a realtor license in Canada?
To get your realtor license you will first need to complete a pre-registration segment before applying for a license. You will have to complete your courses within six to twelve months and will need to score at least 70 percent in your examinations.
Ready to Make Your Move to Canada?
If you want to work in Canada as a real estate agent the opportunities are limitless. You can apply for permanent residency, work for a company on a temporary basis or start your own realtor business. The choice is yours. All you'll have to do is ensure that you get a provincial or territorial license and you're set to go! As a realtor, you probably deal with paperwork every day. Why not lighten your load and ask one of our friendly and experienced immigration professionals to handle your visa application for you and start your move to Canada today.