We come with great news! Canada just released their latest immigration targets for 2021 and the numbers are higher than anyone could have predicted. Forget 970,000, a staggering 1,3 million immigrants are set to be welcomed to the country over the next few years!
With the great success, immigration has brought Canada, it is no wonder the country's multi-year immigration plan has been expanded into 2021. To help meet this number, Canadian immigration targets have been raised for 2019 and 2020 as well.
Higher immigration levels will affect the entire immigration process. We believe we might even see lower minimum Comprehensive Ranking System (CRS) scores in the coming Express Entry draws of the next few years. If you want to immigrate to Canada, you will need to understand what these new figures could mean for you.
Canadian Immigration Targets for 2021
On the 31st of October, the anniversary of Immigration, Refugees and Citizenship Canada (IRCC)'s first multi-year immigration plan, IRCC revealed its decision to extend their project into 2021. The previous target for the years 2018-2020 was to welcome around 970,000 immigrants to the country. Now, the plan spanning from 2018-2021 will see over 1,3 million immigrants into the country!
As can be seen in the graph above, 2021's target has been set at 350,000 newcomers, a significant 40,000 more than 2018. 2019 has also seen an increase to 330,800 immigrants and 2020 will now welcome 341,500 newcomers into Canada's borders.
Increases Across Multiple Canadian Immigration Programs
So now that you know the numbers, you are probably wondering which route people will take to get there. Ahmed Hussen, Minister of Canadian immigration, says "Under this plan, Canada will welcome more talented workers with the skills and expertise our economy needs, reunite more family members and accommodate more refugees looking to start new lives."
Well, looking at the wise words of Hussen it seems as if there will be an increase in numbers across the majority of Canadian immigration programs. Below we will take a closer look at these figures.
Express Entry
The federal Express Entry system, managing the Federal Skilled Worker Class, Federal Skilled Trades Class, Canadian Experience Class and some Provincial Nominee Programs, is the most popular route to Canada. This is in part due to its faster processing times that average around six months.
Currently, the majority of immigration applications are processed through this system so naturally, we will see a great increase in Express Entry applications. For exact numbers, it is projected that about a quarter of the 1.3 million will come from Express Entry, which is about 331,100 newcomers!
Provincial Nominee Programs
Provincial Nominee Programs (PNPs), as the name suggests, are province specific programs that are designed to address the particular needs of a province or territory of Canada. Each PNP has multiple subcategories all with their own unique set of requirements. These subcategories open and close during the year depending on the current needs of the area. As of 2018, each province and territory that has a PNP has at least one subcategory managed by the Express Entry system.
PNPs have become more popular every year. In 2018, 18 per cent of the immigration plan was dedicated to PNPs but in 2021, PNPs will account for about 20.2 per cent of admissions. Meanwhile, it is planned that 19 per cent of the total 1.3 million admissions over the new multi-year immigration plan will be for PNPs.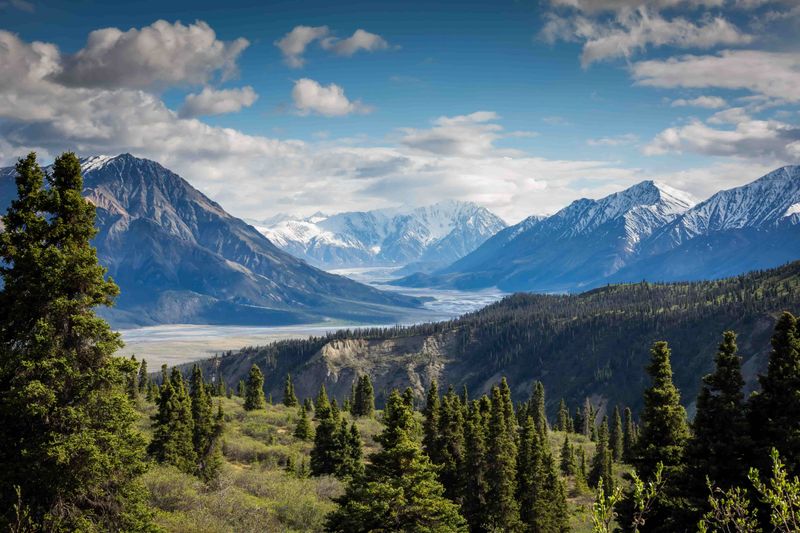 Family Class
As always, Canada is committed to family reunification and this can also be seen in the Canadian immigration target for 2021. IRCC will maintain its current target for family sponsorship programs, like spouses, partners and children for 2018 through till 2020. The 2021 target is set at 70,000.
The Parents and Grandparents sponsorship program will also see more admissions in 2021. The planned number is set at 21,000.
Majority of Admissions for Economic Immigration Programs
Though there are over 70 Canadian immigration programs, the majority of admissions will be through economic immigration programs. It is planned that about 60 per cent of the 1.3 million new permanent residents will be immigrating using one of Canada's economic immigration programs.
These programs include those managed by the Express Entry System, PNPs, Quebec's immigration programs and the Atlantic Immigration Pilot.
Though the figures for the Atlantic Immigration Pilot for 2021 have not been released, its increasing success will surely be seen with even higher numbers in 2021.
The Atlantic Immigration Pilot Program is a great example of the flexibility of Canada's immigration system. The program is specific to Canada's Atlantic provinces, New Brunswick, Newfoundland and Labrador, Prince Edward Island and Nova Scotia, who are most affected by an aging population and declining birth rate. What we really like about this program is that it puts employers directly into contact with employees in an effort to attract and retain newcomers to the province.
Quebec has yet to release figures for 2021. The French Speaking province administers its own programs and with a recent change in government, the future of their immigration programs have become uncertain. That being said, their notable absence is most likely due to the fact that they did not have enough time to finalize their plans with the newly elected Coalition Avenir Quebec.
Start Your Immigration Application Today!
Now that Canada increased their immigration levels for the coming years, the time has never been better to start your immigration application. As we have seen with the Express Entry draws of this year, minimum CRS scores keep dropping to keep up with the high immigration targets of 2018. We speculate that with increasing targets, CRS scores will drop even lower. So, take hold of this opportunity and apply for your immigration to Canada today!