After more than a year, Canada is finally ready to welcome back travellers! The Canadian borders are now open to people from all around the world as long as they are fully vaccinated and have a visitor visa or an eTA to travel to Canada among other COVID-19 measures. In addition to Montreal, Toronto, and Vancouver, more Canadian airports are set to open including Halifax, Quebec City, Ottawa, Winnipeg, and Edmonton.
The Canadian government's goal was to get as close as possible to herd immunity before opening borders to non-essential travelers. And with more than 65% of the Canadian population fully vaccinated, visitors can enjoy peace of mind during their trip.
In this week's Canada visitor visa news, we look at what you need to travel to Canada in 2021 below.
How to Prepare to Travel to Canada in 2021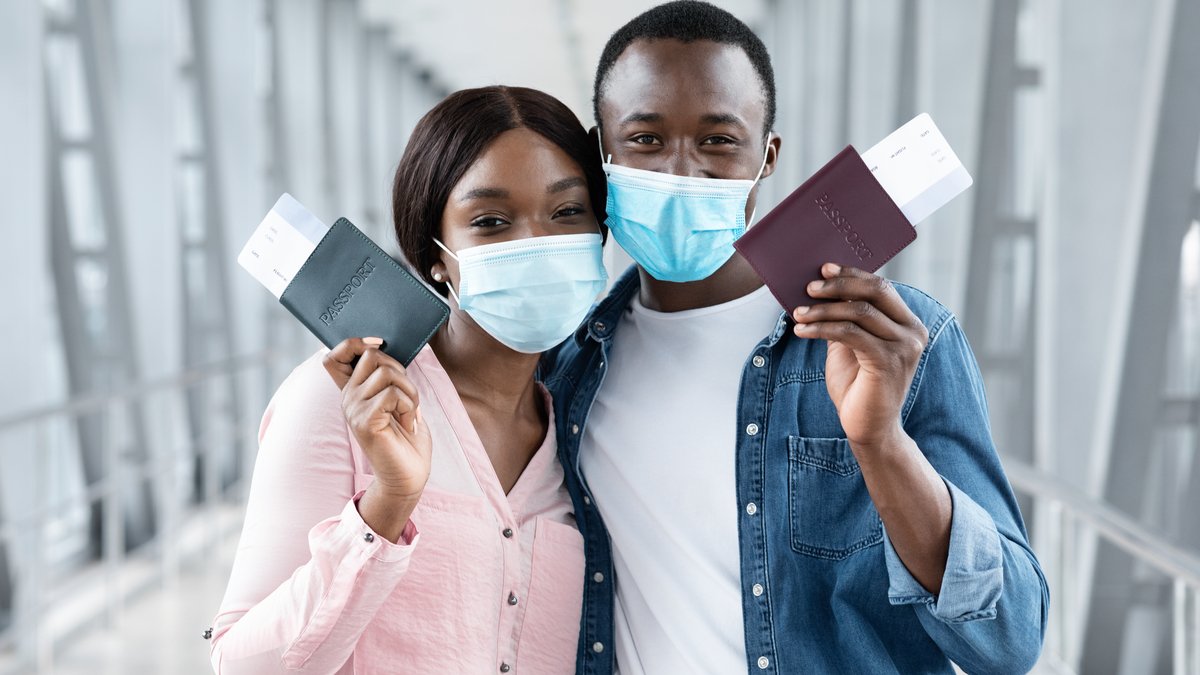 Traveling to Canada in 2021 comes with slightly more paperwork than usual since Canadian authorities introduced new COVID-19 travel measures to ensure the safety of both Canadians and foreign visitors. The last thing you want after visiting Canada is to be stuck in quarantine after contracting COVID-19. The following travel measures are put in place to reduce that risk:
1. Be fully vaccinated
Fully vaccinated travelers are exempt from quarantine and won't need to take a required COVID-19 test on day eight of their trip. However, unvaccinated children (unless under the age of five) must follow all testing requirements for pre-entry, arrival, and day-eight testing.
Travelers entering Canada must be fully vaccinated with an approved vaccine and must have received their last dose 14 days prior to the date they enter Canada. You will also be required to upload the proof of vaccination to the ArriveCAN app that's available to download on Google Play and iStore.
Accepted COVID-19 vaccines in Canada
Pfizer-BioNTech (Comirnaty, tozinameran, BNT162b2);
Moderna (mRNA-1273);
AstraZeneca/COVISHIELD (ChAdOx1-S, Vaxzevria, AZD1222); and
Janssen/Johnson & Johnson (Ad26.COV2.S)
2. Pre-arrival COVID-19 test
At this time, proof of vaccination won't replace a negative COVID-19 test result on arrival. All travellers five years and older must provide one of the accepted types of tests and not an antigen test. In addition, the test must be taken within 72 hours of your departure to Canada.
Accepted COVID-19 tests in Canada
PCR - Polymerase chain reaction;
RT-PCR – reverse transcription real-time PCR;
Quantitative PCR (qPCR);
Nucleic acid test (NAT) or Nucleic acid amplification test (NAATs)
Reverse transcription loop-mediated isothermal amplification (RT-LAMP)
Isothermal amplification
Droplet digital PCR or digital droplet PCR (ddPCR)
Transcription-Mediated Amplification (TMA)
RNA (Ribonucleic acid)
Ct (cycle threshold)
CRISPR
Sequencing
Next Generation Sequencing (NGS) or Whole Genome Sequencing (WGS)
Oxford Nanopore sequencing (LamPORE)
Detection of the N gene
Detection of Orf1a/b
Detection of the S gene
Detection of the E gene
Detection of the RdRp gene
3. Prepare a quarantine plan
A border service officer may perform randomized testing upon entry to Canada. Travelers selected for randomized testing must take the test as directed or may receive a home test kit. For this reason, you must prepare a quarantine plan for 14 days in case you are symptomatic. A suitable quarantine plan must be entered into ArriveCan and you may be asked to explain your plan at the border.
Canada Visitor Visa: Apply Today
Now that the Canadian borders are open to international travelers, hundreds of people are excited to be reunited with their family and friends. And others are itching to explore the popular cities and incredible natural environment of Canada. If you're one of them, be sure to beat the rush and apply for your Visitor visa easily, and conveniently using our Digital Visa Dashboard. Simply, fill in the form below and we'll be in contact with you.