Have you been thinking of applying for your Canada visa from Cameroon but aren't sure if now is the right time to do so?
We can certainly understand your reluctance to immigrate to Canada right now, let alone anywhere else, however as the world faces a global challenge it seems some countries are struggling to rebound in terms of economic growth while others seem to be flourishing. Canada has been voted as having one of the best responses globally due to 3 main reasons:
Political and economic stability

;

A great support system - relief funds and emergency strategies; and
A phenomenal health care system - free to all citizens and permanent residents.
Canada's economy has also started to recover as nearly 1 million people returned to work in June 2020 alone.
In the wake of the recent pandemic, Canada has shown why it is still one of the most popular destinations for immigrants to relocate to. Canada offers a safe and secure environment to live in, a place where you are free to live the life you've always dreamt of - free persecution, access to free public healthcare and education as well as the opportunity for personal and professional growth in one of the most beautiful places in the world.
According to the latest data from Statistics Canada, over 20,600 people have already immigrated to Canada from Cameroon to join the Canadian community and this will only increase as Canada plans to invite over 1 million people to apply for permanent residence by 2022.
So let's take a closer look at how you too can apply for a Canada visa from Cameroon and get permanent residency in Canada in as little as six months.
5 Easy Steps: Immigrating to Canada from Cameroon
Starting the visa application process for your Canada Visa from Cameroon can be confusing and time-consuming, especially when there are over 100 to choose from. But with the right immigration professional helping you every step of the way and these 5 easy steps to follow, your application will be simple and stress-free.

Step 1: Check if Your Eligible
This is arguably the most important step of your visa application process. There's no point in applying if you don't know if or which immigration and visa option you qualify for. Our eligibility assessment will tell you:
If you are admissible to Canada (eligible to enter Canada); and
Which immigration programs you are eligible for.
This will save you both time and money in the long run.
Step 2: Choose Your Destination
Although you don't necessarily have to decide where you want to immigrate to in Canada for some immigration programs under the Express Entry system, it will make it easier to find out which Canada immigration options are best suited to your personal needs. Some programs are also restricted to certain provinces such as the Atlantic Immigration Pilot and Rural and Northern Immigration Pilot, and not to mention the ever-popular Provincial Nominee Programs.
Step 3: Choose Your Immigration Program
Now that you've had your eligibility assessment done you will be able to take the second most important step in the Canada visa application process and choose the best immigration program to apply for your Canada visa. It's simple really if you choose the incorrect immigration program, especially one that you don't qualify for, your visa will be rejected and you will have wasted valuable time and money.
Step 4: Gather Your Supporting Documentation
Now at this point, you won't necessarily need to upload all your supporting documents, however, you will be required to once you actually start the visa application process. We strongly recommend getting all your supporting documentation in advance so that they can be verified and ready to be submitted when you apply for your Canada visa from Cameroon. The Canadian government has strict deadlines that must be met for your application to be accepted and processed.
Step 5: Start Your Canada Visa Application
Once all the groundwork has been done you will now be able to start the process of applying for your Canada visa. It is very important that you complete each section accurately and correctly as any mistake could result in your application being returned and ultimately delaying the entire process.
For more great tips on how to immigrate to Canada in 2022, visit our blog here.
Ready to take the next step in your Canadian journey? Simply click the link below and let's begin!


5 Reasons Moving to Canada from Cameroon is a Great Idea
1. Amazing Job Opportunities & Work Benefits
Canada has plenty of job opportunities and has been voted as having the best job satisfaction rate globally. This is because Canada understands the value of having a work-life balance.
When you get a job in Canada you can enjoy shorter work hours (on average 36 - 40 hours per week) and paid parental leave of up to 55% of your average earnings for up to 61 weeks!
Most jobs in Canada also pay well with a national wage average of $14 per hour or $52,600 per year.
Take a look at our in-demand occupations in Canada page to find out where your skills are needed most.
2. Political and Economic Stability
Canada is one of the most politically and economically stable countries globally with the world's 10th largest economy, according to Investopedia. Some of its top industries include manufacturing and food production, transportation, oil and gas drilling, medicine, construction, agriculture, tech and scientific sectors, hospitality, and tourism among others.
Canada's government is very different from that of Cameroon. It is a federal-state run by a liberal democratic government and prides itself on tolerance, multiculturalism, and diversity as well as equality for all. This means that no matter your gender, race, sexual preferences, or religion you will be treated equally and without prejudice or persecution.
3. Safety and Security for You and Your Loved Ones
Canada is one of the best places to raise a family. It was rated as the 6th safest country in the world, according to World Population Review, and offers a great quality of life. Not only will you have access to free public healthcare and education, up until Grade 12, but so will your loved ones. Canada also has some of the finest universities and colleges globally, which means that whether or not you are seeking to receive your qualification in Canada or you are thinking of the future of your children, Canada is one of the best places you can be right now.
4. Freedom of Religion and Tolerance
Canada is one of the most tolerant places to live in the world and is accepting of all cultures, religions, and traditions. The 6 major religions include Christianity, Islam, Buddhism, Hinduism, Sikhism, and Judaism. When you immigrate to Canada you'll find a variety of places of worship as well as supportive communities all across the country to help you settle into your new life in Canada as an expat.
Canada is also known for its liberal and progressive way of life. Unlike Cameroon where same-sex activity is illegal Canada embraces and celebrates its LGBTQ+ community. It was the fourth country in the world to legalize same-sex marriage in 2005 and now hosts one of the largest annual Pride Festivals in the world.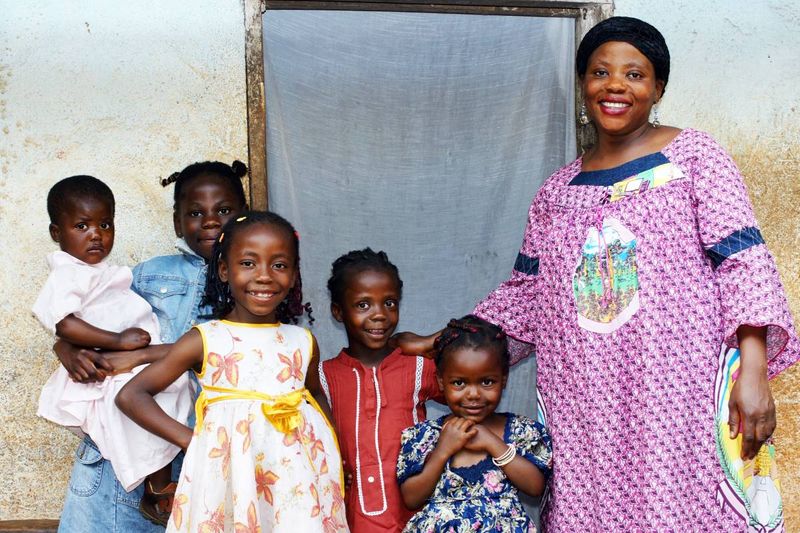 5. You Don't Have to Leave Your Family Behind
Canada values family and has designed its immigration system to allow families to relocate together. With over 100 economic immigration options to choose from, both you and your loved ones will not only have the options to move to Canada together but will also be able to reunite at a later stage through programs such as the Family Sponsorship Program which allows permanent residents and citizens to sponsors dependents, spouses or common-law partners and grandparents to join them in Canada.


Let Us Help You Apply for a Canadian Visa from Cameroon

Applying for a visa can be time-consuming and confusing. With strict deadlines, procedures, and requirements to adhere to, it can be easy to make a mistake that could cost you your chance to immigrate to Canada from Cameroon. But with the guidance and assistance of one of our knowledgeable Regulated Canadian Immigration Consultants (RCIC's), the process will be stress-free.
When you choose to use our expert and government trusted services, you will receive:
An in-depth eligibility assessment
Guidance on which of 100+ immigration programs and visas to choose from;
An immigration plan tailored to your individual needs;
A review and submission of all application forms and documentation; as well as
Support through every step of the application process.
All you have to do is fill out our application form to receive your eligibility assessment and let us take care of the rest. It's just that simple! Your Canadian journey starts here.
Be sure to follow us on Facebook, Twitter, LinkedIn, and Instagram to stay up to date on Canadian immigration and visa news.