From the green stony hills of the Irish countryside to the snowy peaks of Canada's mountainous tundra, the process of immigrating from one country to the other is a very difficult process for most applicants. The rigorous immigration procedure applied by the Immigration, Refugees and Citizenship Canada (IRCC) far exceeds those of other countries.
To add to this difficulty is the difficult choice presented to most applicants who have over 100 immigration programs and streams to choose from. Citizens and residents of the Republic of Ireland are not exempt from this difficulty, so with the aim of clearing the fog of complexity of the immigration process, below are outlined some of the most accessible and easily navigable immigration programs available to Irish immigrants.
How to Immigrate to Canada From Ireland in 2023
The first point of call with regards to engaging in the application process to immigrate to Canada involves establishing the applicants eligibility to apply. The responsibility of organizing and facilitating the eligibility tests to see if the applicant meets the qualifying criteria rests on Regulated Canadian Immigration Consultants (RCIC's) or immigration consultancy companies like CanadianVisa that are affiliated with RCIC's.
CanadianVisa will assist you in setting up your immigration application profile with the IRCC and liaising with an RCIC agent to make sure your application meets current standards and no supporting documentation is omitted.
We will focus on the International Experience Class (IEC) (Working Holiday), Express Entry and Provincial Nominee Program (PNPs).
International Experience Class (Working Holiday)
Canada's IEC or International Experience Class program gives you a chance to travel while you work in Canada. Irish citizens, who are between the ages of 18 and 35 years old, have 3 options under this program, however, only two could lead to permanent residency:
Working Holiday (valid for up to 24 months) - allows flexibility to choose where and when you want to work in between your travels
Processing Time: about 8 weeks once the season opens
Visa Costs: C$156 Additional Funds Required: C$2,500 to help you cover some of your expenses when you arrive in Canada
Young Professionals (valid for up to 24 months) - allows post-secondary graduates to get work experience in Canada
Processing Time: about 8 weeks once the season opens
Visa Costs: C$156
Additional Funds Required: C$2,500 to help you cover some of your expenses when you arrive in Canada
Additional Requirements: a signed job offer or contract from a Canadian employer
International Co-op or Internship (valid for up to 12 months - allows post-secondary students to complete a work placement in Canada to fulfill their academic curriculum
Processing Time: about 8 weeks once the season opens
Visa Costs: C$156
Additional Funds Required: C$2,500 to help you cover some of your expenses when you arrive in Canada
Additional Requirements: a signed job offer or contract from a Canadian employer
Travel Requirements
A port of entry letter of introduction and be fully vaccinated; or have proof of a valid job offer and can start your job as soon as you complete your quarantine. Make sure you check the start date on your job offer before you travel.
As mentioned earlier, two of these programs could lead to Permanent Residency (PR). The Canadian Experience Class (CEC) is an immigration program that allows those with at least one year of work experience within the last three years to apply for PR status. This can be either part-time or full-time work as long as it amounts to 1,560 hours in total.
However, your experience will not be counted if you were studying full-time while working. This means that work experience gained under the Co-op or internship program will not count in your PR application.
Find Temporary Work That Offers Immigration Prospects
As mentioned previously, working in Canada can be your route to getting permanent residency in Canada. There are various different work programs that you could choose from depending on your occupation. Below are some of the top programs to consider when applying for a work visa from Ireland.
Home Support Worker & Home Childcare Provider programs
Agriculture Worker Stream
Express Entry System
The Express Entry System is probably one of the most popular choices amongst immigrants looking to move to Canada from Ireland in 2023. With 3 programs to choose from, depending on your work experience and skill level, you could get Canadian PR in as little as six to eight months. One of the most appealing characteristics of these programs is that it doesn't restrict you in terms of where you can move to. You also don't necessarily need a job offer to qualify.
When moving from your home country, potentially for good, the transition can be a lot easier if you choose a destination that has a lot of similarities to your hometown. Canada has so many beautiful places to choose from, but arguably some of the most beautiful cities are located in Canada's Atlantic provinces:
New Brunswick,
Nova Scotia;
Newfoundland and Labrador; and
Prince Edward Island.
Not only will these provinces remind you of home, but it also has some of the biggest Irish communities. For example, 22 percent of Newfoundland and Labrador's population originate from Ireland and have a big Irish Influence.
If the rugged coastlines and lush green countryside don't remind you of home, the accents of the local dialects certainly will. Saint John's, New Brunswick's capital, is considered to be Canada's most Irish city with more than 31 percent of its population originating from Ireland.
In fact, the city was built by Irish settlers and the province was once known as 'New Ireland. Nearly 30 percent of Prince Edward Island's population is made up of Irish-Canadians, which will make settling into this coastal community a breeze.
And what's the best way to move to Atlantic Canada? The Atlantic Immigration Pilot has not only been made a permanent program but it has the same quick processing times as the Express Entry System does!
Provincial Nominee Programs
Provincial Nominee Programs (PNPs) are work-based immigration programs offered by Canadian provinces that want to address their skills, work experience and labor shortage needs. Each province has its own unique set of labor problems that they have to deal with.
This means that each province compiles its own set list of jobs that are in-demand and so even if the applicant issues an Expression of Interest (EOI) for work in a particular province, the job for which they're eligible to apply for a work visa for may not be listed in that particular province.
Should you not be sure if you can submit an expression of interest for a particular PNP, take a look at the following PNPs and in-demand occupations before so you can make an informed decision.
This map will show you all the in-demand occupations in Canada
List of Provincial Nominee programs (PNPs)
Why Move to Canada From Ireland
The benefits of moving to Canada from Ireland mostly revolve around the socio-cultural ties between Ireland and Canada. Irish people were one of the earliest European communities to immigrate to Canada. This immigration peaked in two waves during the mid 19th century to the turn of the 20th century. As a result of this early immigration there is a huge community of Irish people in Canada, especially along the Atlantic provinces.
This large community has naturally created a very distinctive Irish culture that although is peppered with modern western American influence has retained traditions and practices inherited from the isle of Ireland. Festivals that celebrate Irish culture are plentiful and even in urban Canada there are pockets of communities that honor Irish culture, food, clothing, music etc. In brief, for a lot of Irish Canadians, Canada is just another home away from home.
How can we Help you Move to Canada From Ireland?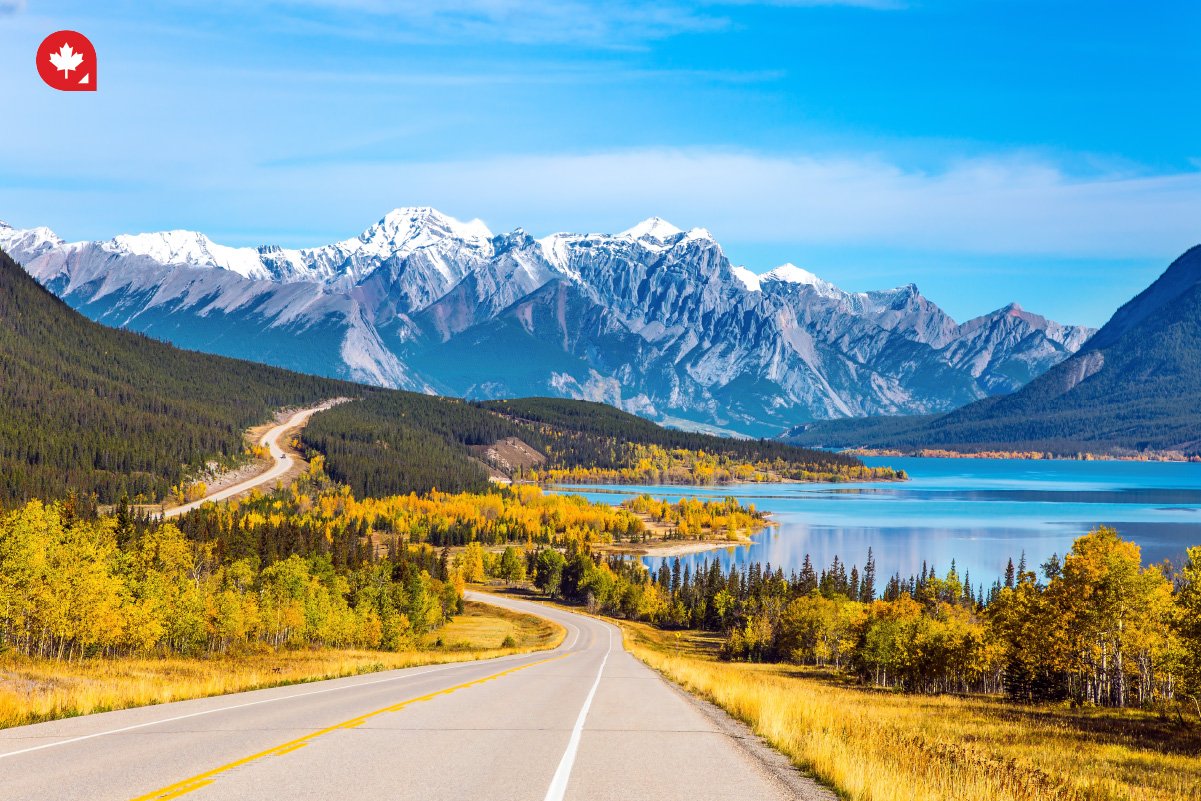 One of the most important factors in the application process is to ensure that you meet all of the requirements. One of the most common mistakes made amongst applicants is assuming that meeting some of the requirements will allow you to be successful. The Canadian government, however, is extremely strict about deadlines and criteria and if you don't meet them you run the risk of having your visa rejected or delayed.
Although some programs will allow you to apply more than once, it's important to get the application process right the first time around. This is where using an RCIC affiliated immigration consultancy company like CanadianVisa will come in handy. Not only will you save time but money too because if you make a mistake on your application you may have to start from scratch, which means paying a second visa application fee.
CanadianVisa will assist you to avoid these pitfalls along with facilitating every step of the application process on your behalf from arranging the eligibility test to submitting the application
FAQs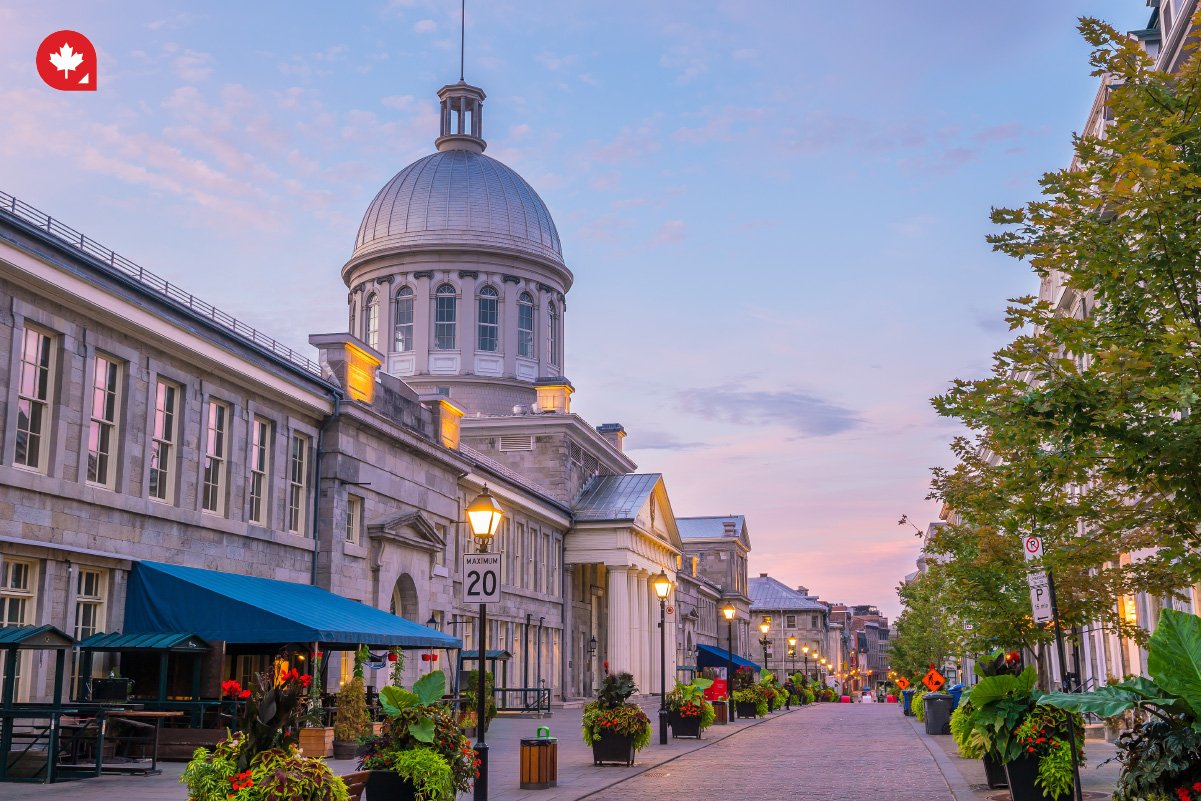 How Much Money do you Need to Move to Canada From Ireland?
Each person who applies to move to Canada from Ireland under the Express Entry system is required to have a specific amount of settlement funds. One person will need at least C$13,213 which is about 9,178 euros, compared to a family of four, who would need C$24,553 which is equivalent to 17,056 euros.
Can you Extend Your Stay in Canada on eTA That has Expired?
Irish citizens can stay for up to 180 days on an electronic travel authorization (eTA), however, if your passport expires before then your time in Canada could be cut short. If you qualify for permanent residency, however, you move there permanently.
How Long Does it Take to get a Canadian Work Visa From Ireland?
The application process for a Canadian temporary work visa on average takes about 11 weeks to process but can take anywhere from 7 to 27 weeks depending on your country of origin. A working holiday visa, on the other hand, could take about 7 weeks to process.