Well renowned for its political stability, safety and security, free universal healthcare and most improved quality of life, Canada appeals to those wanting to build a better life for themselves and their families.
What makes the country even more attractive is its welcoming transparent nature towards immigrants. The Canadian Government has implemented a wealth of visas and immigration pathways, enabling foreign nationals to settle and make a life for themselves in Canada.
When the world shut down during a global pandemic, Canada kept its immigration quota open, urging skilled immigrants to add value to the Canadian economy. This type of forward-thinking system sets Canada aside from the rest.
Here are the best reasons to move to Canada in 2023 and beyond and popular immigration pathways to kickstart your journey!
So, if you plan to settle in Canada, you'd be delighted to know that you'd be surrounded by a wealth of resources and friendly, polite people to ease your transition. Here we highlight some of the best benefits of living in Canada.
Canada's Economy is Booming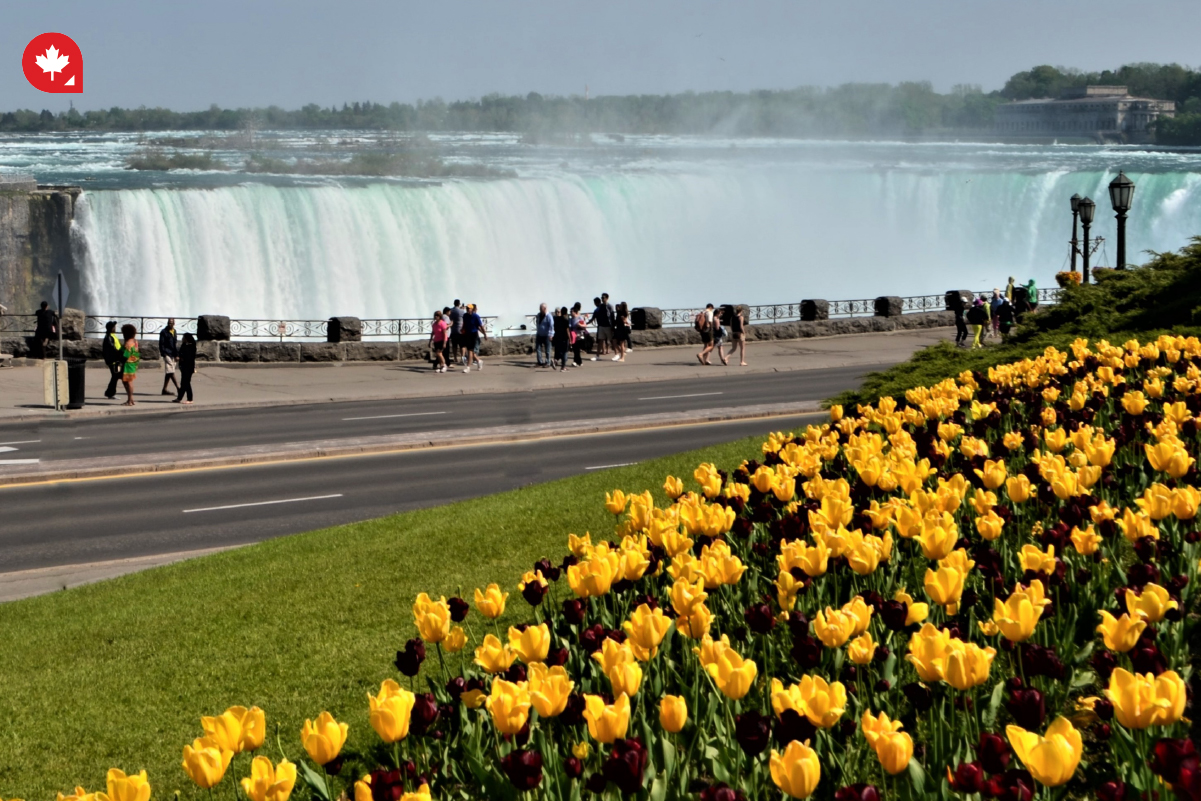 According to Canada's immigration plan to grow the economy, the Canadian Government predicts 465,000 permanent residents in 2023, while 2024 calls for 485,000 newcomers and 500,000 in 2025 in the new levels plan. Again, the idea is to nurture immigrant growth in different regions of the country, including small towns and rural communities.
Not only does the Great White North possess talented workers of their own, but their request for urgent foreign skilled workers to come and work in the country also deemed them one of the fastest growing economies since 2020. Foreign workers are highly valued in bridging the worker-to-retiree ratio and fulfilling the labour market needs. Immigrants can benefit from all types of employment, whether highly skilled, semi-skilled or unskilled. In-demand jobs in Canada are growing exponentially, which is an excellent way to easily find your place in the country.
Here are the latest in-demand jobs in Canada in various provinces/cities:
Note:
Labour market needs are ever-changing and function dependently on the job sector and province labour market needs. Therefore, you must ensure you are targeting the right city or province when looking for a job in Canada. We advise you to speak to an immigration expert who is updated with the latest rules, changes and market trends.
Canada has a Top-Notch Education System.
Canada's quality education is historically one of the major reasons to move to Canada. As Canada is the most educated country in the world according to the World Population Review World Population Review, it's no secret that provincial governments place immense value on their educational systems. As a result, you can access a myriad of schooling options for your children, depending on your province.
However, each province and territory runs its schooling system. Because of this, the priorities of the provinces may differ. Additionally, Canada consists of schools that invest heavily in education programs for children with special needs.
Regarding post-secondary education, you can find comfort in knowing that the country offers a wealth of Designated Learning Institutions (DLIs). These colleges and universities offer internationally recognized qualifications, equipping international students with the skills needed in the Canadian workforce.
For more information on learning institutions in Canada, here's our full list of Canada's universities. If you're looking for some of Canada's famously affordable university options, here's our breakdown of the five Canadian universities that won't break the bank.
Canada has a Publicly-funded Universal Healthcare System.
One of the huge benefits of living in Canada is attributed to its exceptional public health insurance. When healthcare is funded through taxes, it implies that the average Canadian citizen or permanent resident can apply for free basic health care.
So, why does Canada have such a great healthcare system? Canada has a well publicly-funded medical care system called Canadian Medicare, accessible to provincial and territorial healthcare insurance plans. The plan enables Canadian residents to access the necessary hospital and physician services without paying out-of-pocket.
Canadian Medicare gives more medical services at a lower cost to people. It's also universal, meaning almost everyone can receive health care without financial strain. This is because the services are essentially free to Canadian permanent residents as they are paid through taxes.
You can find out more about Medicare and healthcare in Canada here.
Canada Strikes a Balance in Work and Play
Are you looking to live in one of the busy major cities or leaning more toward tight-knit communities? Whichever you prefer, Canada has both.
Both city and town have so much to offer you or your family - whether it be education, job opportunities or incredible scenery. In addition, with the Great White North being the second largest country in the world, you can explore an abundance of activities, festivals and events. Learn more about Canadian festivals and cultural attractions here.
Canadian Immigration is Easier than Ever.
While this is the most obvious point, it deserves emphasis since it speaks volumes about the country.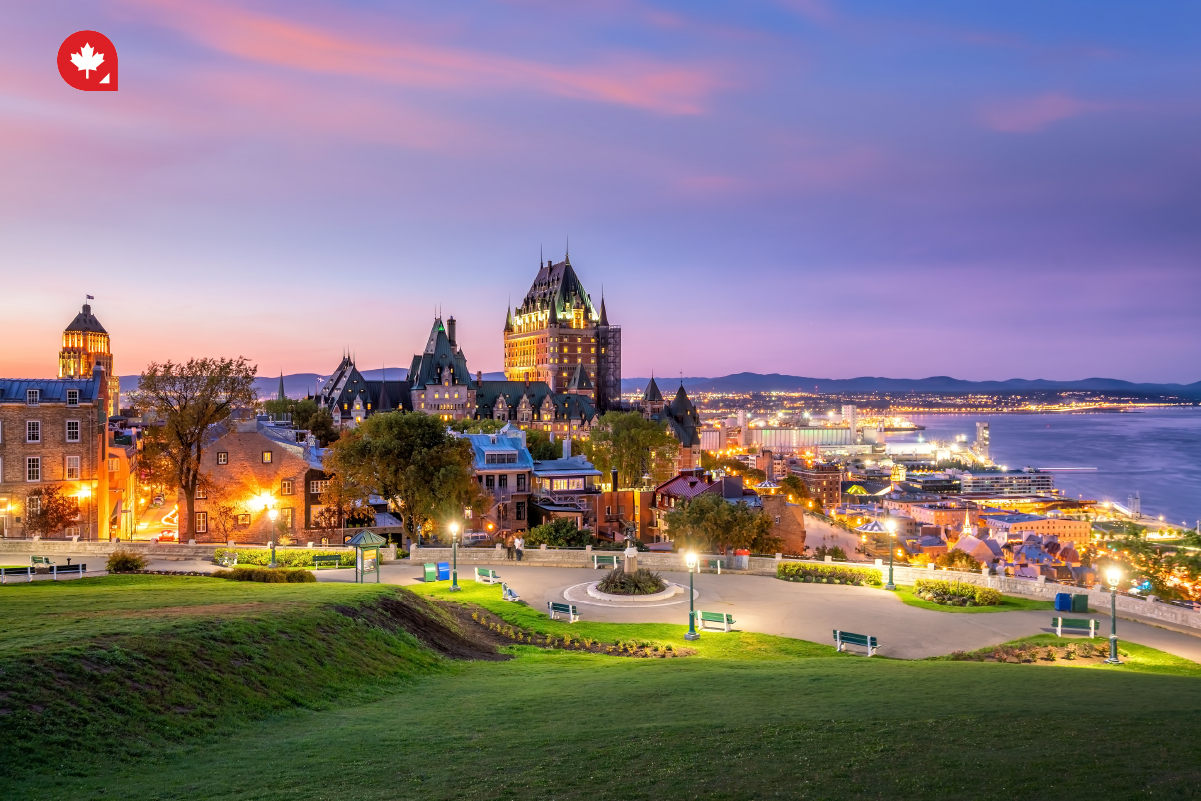 Canada has several immigration pathways for foreign nationals who want to gain permanent residency and settle there. Here are some of Canada's most popular immigration pathways:
The Express Entry System
The Express Entry System is a points-driven system designed to yield quick immigration results. The system selects applicants based on their Comprehensive Ranking Score (CRS).
Below are three highly accommodating immigration programs under the Express Entry umbrella:
Federal Skilled Worker Program (FSWP)
Find out more on how to be eligible for and apply to the Express Entry System.
Provincial Nominee Program (PNP)
If you know exactly where you'd like to move to in Canada, then a PNP may be the perfect program to immigrate through. You can apply directly to the province or territory once you receive an Invitation To Apply (ITA).
The province will choose candidates according to its labour market needs. This explains why targeting the right province or city is crucial, as you want to ensure your skill set is in high demand. Each province and territory has its list of in-demand occupations, and due to this, the province's processes and requirements may vary. Find out more about the PNP and how it works here.
With a wealth of visas and immigration programs, you are bound to find a suitable program for your needs and circumstances. We advise you to speak to an immigration expert like Regulated Canadian Immigration Consultants (RCICs) for advice and support.
<button>
Canada is a Multicultural Melting Pot
Canada's widely regarded as one of the world's most open-minded countries. According to Statistics Canada, the country comprises more than 450 ethnic and cultural origins. This is due to Canada's highly open immigration policy and the abundance of amazing opportunities that Canada offers international immigrants.
Toronto, Canada's largest city, was found to be the most diverse city in the world by a BBC report in 2019. Canada has large and continuously growing ex-pat communities from hundreds of nations and cultures. As a result, Canada offers unique exposure to many cultures at one time and a clear feeling that anyone is welcome and will find themselves a place in Canadian society.
If you want to learn more about the demographics of Canada, here's a full breakdown of Canada's multiculturalism. If Canada's diversity is a major factor in your decision of where you want to live, here's a list of Canada's most multicultural cities.
Canada is Incredibly Beautiful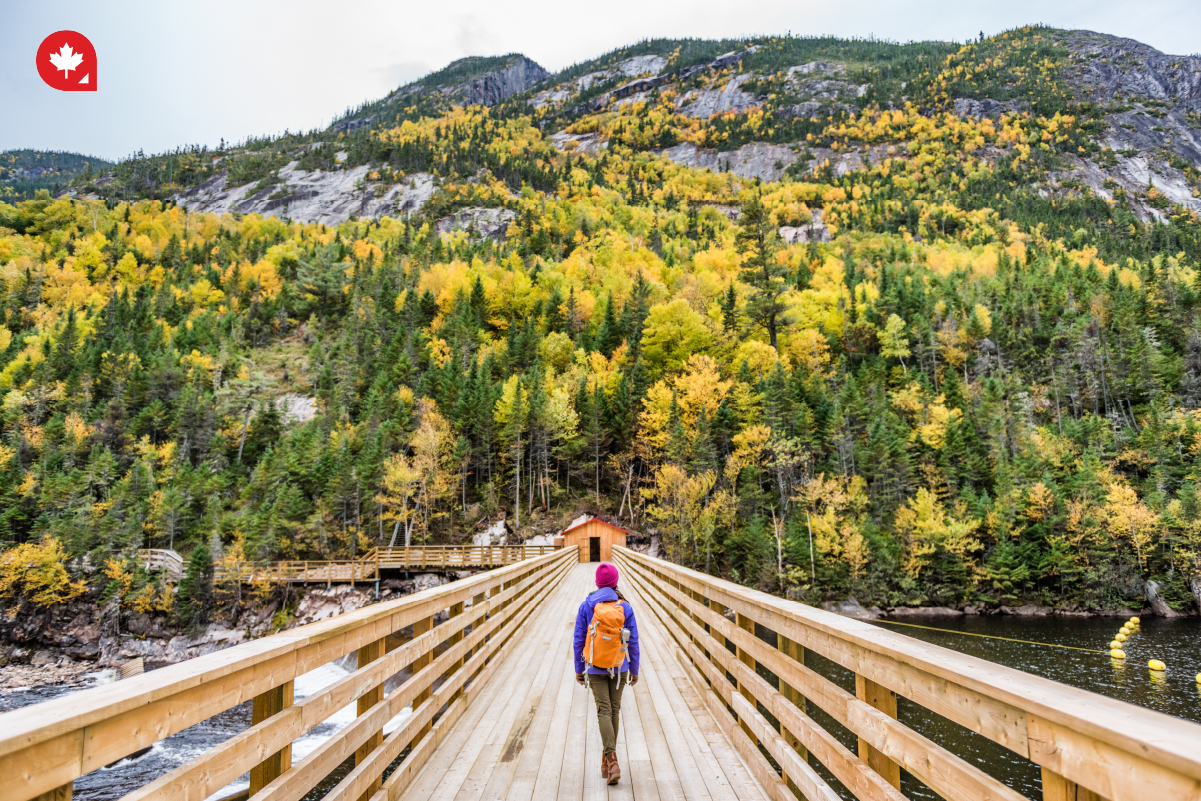 Canada has loads of natural beauty, especially in the areas of low population density where its natural beauty has been retained. From the world-famous Niagara falls to Canadian cities like Yellowknife and Whitehorse are small, they have a charm unlike any other. You will find more than one town or small city wedged in the valley of a beautiful mountain range, where a picturesque lifestyle awaits.
Statistics Canada reports that Canada possesses the largest renewable supplies of freshwater in the world, with a staggering 20% of the world's surface freshwater and 7% of the world's renewable water flow. As a result, you can enjoy crystal clear waters that teem with fish, perfect for swimming, canoeing and other water sports in the summer. In Winter, Canada's ice-capped mountains await adventure enthusiasts to enjoy all the snow offers.
If you want to learn more about Canada's amazing natural beauty, here's our directory of Canada's national parks.
Good Governance and Friendly People
The stereotype is true. Canadians are super friendly and overly courteous. However, you will soon learn that you are expected to say 'sorry' in certain situations and make many more friends than enemies by simply greeting your server, the cashier or the security guard with a smile. Canadians say sorry so much that Ontario introduced the Apology Act of 2009, passed to prevent an apology from being taken as an admission of guilt.
While you can never make everyone happy, for the most part, we are satisfied with how our Government runs the country. When it comes to the conservative versus liberal divide, we also feel that the Government constantly is taking strides in the right direction, expanding the rights of marginalized peoples and minorities while preserving the rights and freedoms of everyone else. Overall, Canada is a progressive country with no room for racism, bigotry or prejudice. People view each other as equals, and no one person is better than another.
Canada Offers a Wealth of Immigrant-serving Organizations
The Canadian Government set structures to help immigrants integrate smoothly into new communities. This is achieved by making certain projects accessible to newcomers. Immigrants can also volunteer on certain projects based on their skills and needs.
This is just another initiative that shows Canada is invested in ensuring that immigrants function effectively during their transition.
For your convenience, learn more about associations and organizations in Canada that aid immigrants to integrate more smoothly into Canadian communities.
Canada is One of the Safest Countries in The World
The combination of a high minimum wage, high average standard of living, free education and a friendly culture have made Canada one of the safest countries in the world. With its low rate of violent crimes, strict gun control, well-funded policing system, quality housing and abundant public transport, Canada allows for locals and newcomers alike to feel safe and secure while they're in the country.
Canada also has stringent health and safety protocols in the workplace, ensuring those who work in relatively perilous jobs will still be well-protected in Canada.
Learn more about how your safety is protected in Canada here.
FAQs
How Can I Apply for a Nomination?
You have two options to apply through the Provincial Nominee Program, they are:
Applying Directly To The Province Of Your Choice
Have an in-demand skill with the right occupation and work experience? Great. Your next step is to target the province that falls short of these skills. Speak to an immigration expert to find out how to apply by mail (this is the longer option).
Applying Through The Express Entry System
Applying through the Express Entry system would be the quickest way, as it would take around six months to receive your application results. With this application option, you have two ways to go about applying. You could express interest on your Express Entry profile for the province or territory or apply through one of the Provincial Nominee Express Entry Streams.
How Can I Get a Canada Study Visa?
You'll first need to enroll at a DLI. You'll also need a study visa, and to do so, you require the following:
acceptance letter from a DLI;
passport or travel document; and
proof that you have the funds to support yourself.
How Long Does it Take to Get a Canadian Student Visa?
The waiting time depends on the thoroughness of your application - whether or not you've submitted all relevant documents and exercised honesty and transparency when submitting your information - these factors can cause a delay in processing times, and IRCC will return your application.
The Student Direct Stream process application in about 20 calendar days. However, this student visa program is only available to people of certain countries.
The Reasons to Move to Canada Explained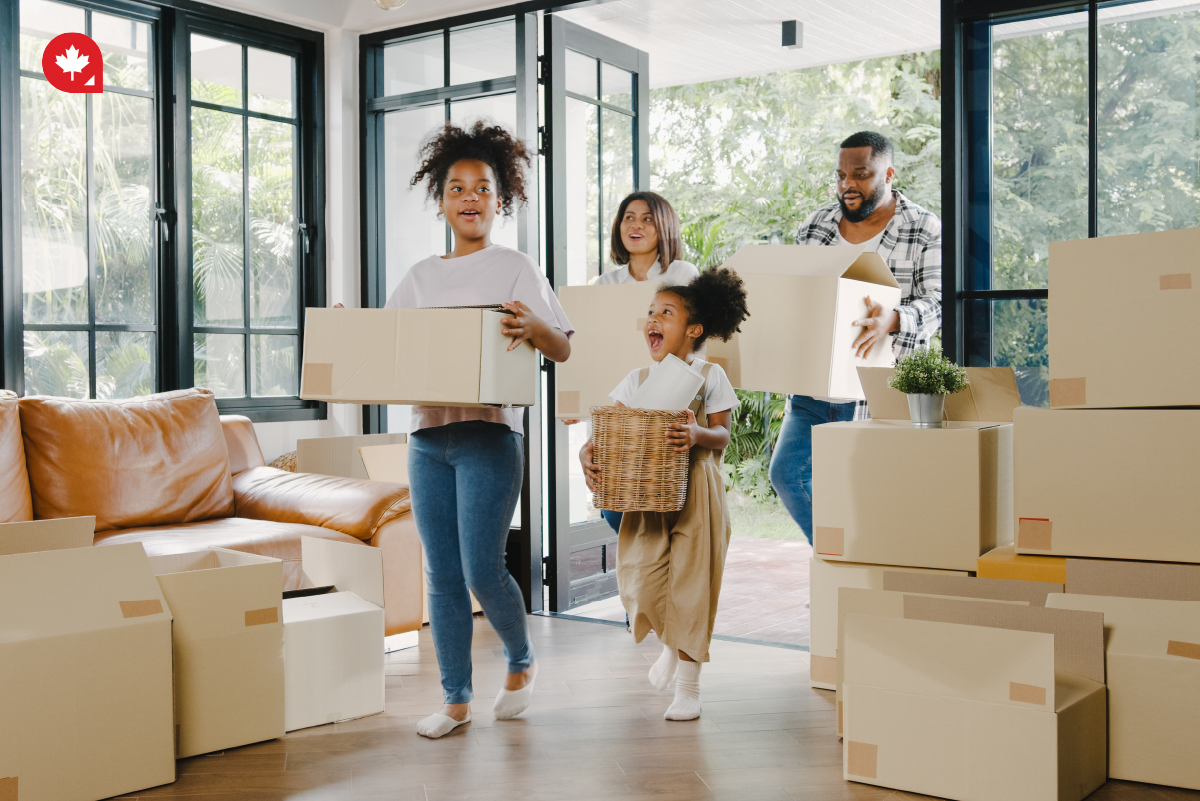 Canada has made immigration simple by implementing highly accommodating programs to suit the needs and circumstances of various individuals. If you want to enjoy the benefits of Canada and build a life for yourself where you can be safe, happy and content, speak to an immigration expert for the right guidance and support.