Working in Canada as a Jamaican not only means that you'll enjoy higher job satisfaction but it's a step closer to becoming a Canadian permanent resident. Canadian work experience counts towards your comprehensive ranking system points or more commonly known as permanent residency points. Even more, working in Canada with a Canadian work visa opens up more immigration categories that you'll be eligible to apply through with relevant work experience gained in Canada.
If you want to work in Canada from Jamaica you can apply for a Canadian work visa which will allow you to work in the country for a specific employer and for a specified period of time. If your work visa expires, you can apply for an extension while in Canada. The most common type of Canadian work visa is an employer-specific work permit.
In this blog, we run through 5 steps to apply for a Canadian work visa from Jamaica. If you'd like to apply and get started on your work visa application, fill in the contact form below and a Canadianvisa.org consultant will be in touch with you shortly.
5 Steps to Apply for a Canadian Work Visa from Jamaica
1. Find a Job in Canada
If you want to work in Canada you need to secure a valid job offer from a Canadian employer. Depending on your type of occupation, the employer may need a positive Labour Market Impact Assessment (LMIA) to hire you. An LMIA is a document that shows that the employer could not find a local to fill the job position that has been advertised for approximately three months and therefore, needs to hire internationally. The types of jobs that don't require an LMIA in Canada currently are:
Transport Truck Drivers (NOC 7511)
Harvesting laborers (NOC 8611)
General Farm Workers (NOC 8431)
Nursery and Greenhouse Workers (NOC 8432)
Fish and seafood plant workers (NOC 9463)
Agricultural service contractors, farm supervisors, and specialized livestock workers (NOC 8252)
Butchers, meat cutters, and fishmongers-retail and wholesale (NOC 6331)
Laborers in food, beverage, and associated products processing (NOC 9617)
Industrial butchers and meat cutters, poultry preparers, and related workers (NOC 9462)
Laborers in fish and seafood processing (NOC 9618)
Canada and Jamaica have a few major industries in common, such as Tourism, Agriculture, Mining, and Manufacturing. Thousands of jobs within these industries are in-demand throughout Canada due to labor shortages especially in its more remote regions such as the Maritime Provinces and Northern Canada. If that's not good enough news, Canada boasts a high minimum wage compared to Jamaica. A trade worker like a welder can earn on average up to $42,900 in Canada and enjoy excellent benefits like free public healthcare and schools whereas the average salary in Jamaica for the same position is $38,166 with limited benefits.
Learn more: 5 Tips on How to Get a Job Offer in Canada in 2020
2. Collect Supporting Documents
Your spouse and dependent children can accompany you to Canada by applying for open work permits, temporary resident visas, or open study permits which allow your children to enroll at a primary or secondary school and allows your husband or wife to find employment when they arrive in Canada. When applying for a Canadian work visa you'll need to submit a few supporting documents along with your application. Amongst others, a few of these supporting documents include:
Up-to-date CV
Police certificate
Passport
Financial status - (Bank statement)
Copy of driver's license (transportation jobs only)
Marriage certificate (if applicable)
Birth certificate for minor children (if applicable)
Job Offer
3. Check If You Qualify for 2-Weeks Processing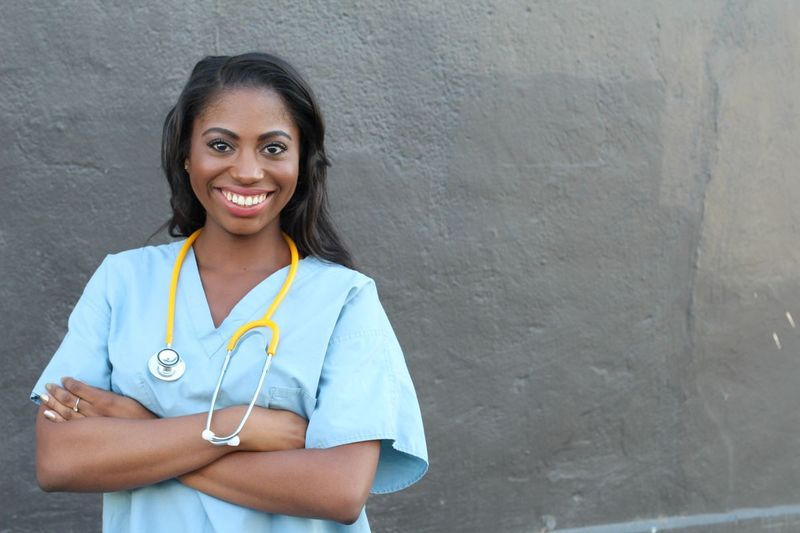 A Canadian work permit typically takes 4 weeks to process for those applying from Jamaica. However, if you're applying for a work visa and your job is either for a managerial or professional position that doesn't require an LMIA you may qualify for 2-weeks processing through the Global Skills Strategy. In addition, if you're a highly-skilled worker such as a computer and information systems manager or a computer engineer, you may be eligible for just 2-weeks of processing to work in Canada in no time.

4. Apply for a Work-Pilot in Canada, Instead
Jamaican workers in specific occupations can apply to specially designed work pilots in Canada. The key difference between applying for a Canadian work permit versus a work visa pilot is that a work visa is ideal for temporary work in Canada whereas a work visa pilot typically ends in full-time employment.
Canadian work-pilots last 6 months or longer and your employer can choose to hire you full-time which allows you to apply for permanent residency after successfully completing the pilot requirements.
Here are four popular occupation-specific pilots:
Caregiver Pilots
Home Child Care Providers and Home Support Workers in Jamaica can apply to these Caregiver Pilots to permanently settle in the country. If you don't have any work experience as a Home Child Care Provider or a Home Support Worker but wish to gain work experience in one of these fields, you can apply for a work permit and permanent residency at the same time. Once you have completed the required working hours in Canada your permanent residency application will be processed.
Truck Drivers Pilot
Long-haul truck drivers from Jamaica can apply through the Saskatchewan Long-Haul Truck Driver Pilot, and be issued with an employer-specific work permit for a duration of 6 months. If your employer wishes to renew your contract after 6 months and hire you permanently, you can apply through this Pilot for permanent residency.
Tech Worker Pilot
Tech worker pilots are managed by the Provincial Nomination Programs (PNPs) of a few Canadian provinces, such as British Columbia. These pilots are designed for tech workers: engineers, web designers, user support technicians, etc, to receive priority processing on their work permit applications.
Agri-Food Pilot
The Agri-Food Immigration Pilot is scheduled to launch on May 15, 2020. The Pilot is aimed at attracting experienced, permanent workers to help address the labor needs of the Canadian agri-food sector, particularly in mushroom and greenhouse crop production, meat processing, and livestock raising industries.
5. Consult With Canadian Visa Experts
With so many work-visa categories available with differing eligibility requirements, it can be tricky and stressful to narrow-down which visa type is right for you and your family. You don't want your work visa application to be rejected due to applying for the wrong visa type, improper documentation, or lack of supporting documents.

For this reason, it's highly recommended to consult with a Regulated Canadian Immigration Consultant (RCIC) who can guide you in the right direction and even handle the entire visa application process on your behalf. Your future in Canada is important, get your visa application right the first time with expert assistance.

CanadianVisa.Org At Your Service
By using the services of our accredited Regulated Canadian Immigration Consultants (RCICs) you will not only improve your chances of success in the visa application process, but you will get expert advice on which program is best for your specific needs. Our RCICs are highly qualified and are granted permission by the ICCRC to assist you with your eligibility evaluation, review all your documents and application forms, and submit them to the Canadian government for you. Why take the chance of having your application denied because your forms are incorrect or sent in too late.
We take care of the fine print while you choose your dream destination in Canada for you and your loved ones. All you have to do is complete our application form to receive your eligibility assessment today. It's just that simple.