Wondering where the best job opportunities are for Jamaicans in Canada? Pursuing a career in Canada from overseas is not unusual. In fact, Canada makes it easy since the country has labor shortages in various industries due to its large retiring population and young professionals relocating to bigger cities.
What's more, Canada intends to keep the foreign workers who manage to secure employment in the country through one of its 100 immigration and visa programs.
In this blog, we narrow down the 5 top jobs in Canada for Jamaicans, as well as average annual salaries and the provinces with the highest demand for these workers. Take a look below!
Ready to work in Canada? Apply for a work permit with the assistance of visa professionals today.
Job Opportunities in Canada for Jamaicans
1. Jamaican Cook
Where to find the most jobs in Canada: Ontario, Prince Edward Island, Nova Scotia, Yukon
The average salary in CAD: $31, 200
Immigration Options: Express Entry
Hundreds of restaurants and food trucks line the streets in Canada attracting hungry Canadians who can't get enough of delicious Caribbean-style dishes. Every restaurant needs a good cook to keep the customers coming back for more and who better to prepare authentic Caribbean cuisine than a Jamaican cook? Cooks are in charge of preparing, seasoning, and cooking food as well as overseeing kitchen staff, planning menus, and shopping for food.
2. Master Grower
Where to find the most jobs in Canada: Manitoba, British Columbia, Alberta, and Saskatchewan

The average salary in CAD: $102, 500
Immigration/Visa Options: Express Entry and Agricultural Worker Program
Do you have a green thumb? The Canadian cannabis industry has been growing exponentially since the legalization of cannabis sales in 2018. There are over 800 jobs in Canada's cannabis market relating to cultivation, production, growing, and marketing and sales. Rastafari, farmers, and other greenhouse workers in Jamaica are highly sought after by Canadian companies such as Canopy Growth Corp and Aurora Cannabis for their skills and expertise.
3. Trade Occupations
Where to find the most jobs in Canada: Ontario, Prince Edward Island, Alberta, British Columbia, and Quebec
The average salary in CAD: $60, 236
Immigration Options: Express Entry
With fewer Canadians pursuing careers in trades, the demand for trade workers has significantly increased across Canada. Skilled Jamaican tradespeople can easily secure job opportunities in Canada with competitive salaries. Or better yet, those who have work experience of at least 2 years can immigrate to Canada through the Federal Skilled Trade Worker Program (FSTW) of the Express Entry system.
Eligible trade occupations fall under skill level B of the National Occupation Classification
(
NOC
) such as carpenters, electricians, plumbers, and machinists among others.
4. Caregivers
Where to find the most jobs in Canada: Nova Scotia, New Brunswick, Ontario, Yukon

The average salary in CAD: $29, 250
Immigration Options: Home Care Provider Pilots
Caregivers from overseas within a wide range of specialties such as nannies, au pairs, babysitters, live-in caregivers, and personal aides are readily hired by centers, retirement homes, and households in Canada. The country has a large aging population that requires personal care but a shortage of caregivers to fill the demand. To solve this problem, Canada created the Home Care Provider Pilots that makes it easier for caregivers to stay in the country permanently.
5. Fishermen and women
Where to find the most jobs in Canada: Atlantic Canada
The average salary in CAD: $58, 500
Immigration Options: Atlantic Immigration Pilot and Express Entry
The fish and seafood sector is one of Canada's highest-grossing food export industries. More than one billion pounds of cod, haddock, halibut, pollock, and other fish are caught every year along the Atlantic in deep-sea and shore operations. There are various jobs in this lucrative industry besides fishermen and women such as food processing, fishmongers, fishing masters, and marine harvest laborers.
Reasons to Work in Canada from Jamaica
1. Canada keeps families together

Your family doesn't have to stay behind when you work in any one of these top jobs in Canada for Jamaicans. Your spouse or common-law partner and your children can join you with temporary visitor visas which will allow your children to attend school and your spouse to find temporary employment. What's more, if you apply to immigrate to Canada through any of the aforementioned immigration programs and you become a permanent resident, you can sponsor your family to live in Canada.
2. Canada is a top immigration destination
Canada is consistently named as one of the top immigration destinations. Newcomers to Canada enjoy many benefits such as excellent public healthcare and education as well as work benefits, including longer parental leave. The country also has a low crime rate, making it one of the safest places to live in the world.
You can enjoy just about any outdoor activity you can think of in Canada that boasts 48 National Parks and amazing snowy winter conditions and warm summers. The people of Canada have a worldwide reputation for being friendly, kind, and welcoming. Immigration plans over the next three years will see more than 1 million immigrants welcomed to the country.
3. Affordable cost of living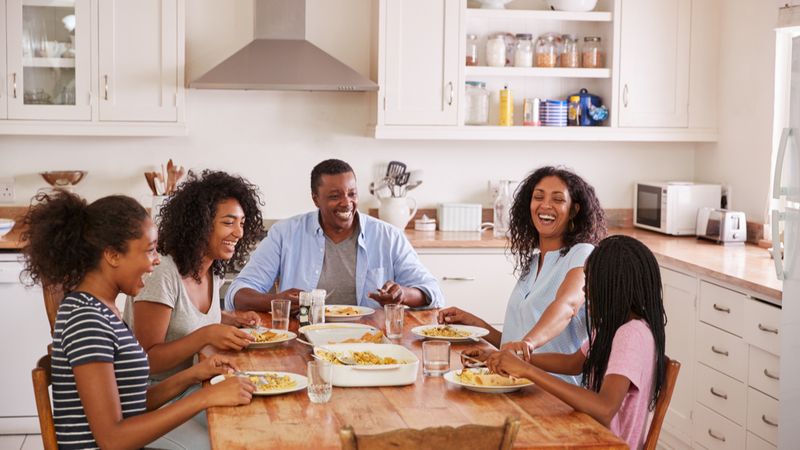 The cost of living in Canada is very affordable compared to other developed countries. Housing is affordable depending on the area you choose to stay, for example, to purchase a 2-bedroom house in Vancouver will cost approximately $869, 211 whereas a similar home in Fredericton is about $175, 976. Food, gas, and even cars are cheaper than in other well-developed countries.

Working in Canada the Easy Way
Got your eye on any of these top jobs in Canada for Jamaicans? If you want to work in Canada or immigrate to Canada, we can help you find the perfect path to take. On top of that, we handle all your documentation, complete your paperwork correctly, and submit it to the correct department in Canada on your behalf.
This entire intricate process is handled by our team of Regulated Canadian Immigration Consultants (RCICs) who are authorized by the Government of Canada to handle your visa application to ensure great results. Our services include:
Comprehensive eligibility evaluation
Tailored visa plan signed by our RCICs
Complete administration services
Application optimization and submission
Expert guidance throughout the entire process
If you want to reach your Canadian dream we are the professionals who can help make it happen. Simply, fill in the form below to start your eligibility evaluation with one of our friendly consultants.