Canada is an excellent choice for anyone that wants to work in another country. Working in Canada allows you to travel, explore, earn dollars and gain valuable work experience. In addition, because Canada has such a strong economy, it's a popular destination for foreigners to work temporarily and eventually immigrate.
Before moving to Canada and working there, you need a valid Canadian Work Permit. This allows business people, students, temporary workers, and permanent employees to legally work in Canada and, by extension, earn money, pay taxes, and conduct business.
Work permits are granted to foreigners for a particular time depending on what work is being conducted and for how long.
Getting a work permit in Canada is the first step of your journey. However, before you can apply, you must gather a long list of documents, like a valid job offer letter and proof of funds. So let canadianvisa.org answer one of your most asked questions about work permits: What Are the Documents Required for Canada Work Permit?
All About the Documents You'll Need to Apply for A Work Permit
Identification
The first document you need is a form of identification, usually your passport.
Because the validity of a work visa cannot exceed the validity of a passport, your passport should be valid for the duration of your employment in Canada.
The photocopy of your passport information page must include the following:
Passport number
Issue and expiry date
Photo, name, date and place of birth
Additionally, you need two pictures that fulfill the Visa application photograph standards of yourself and any accompanying family members.
Education
Provide proof of education in the form of degrees, certificates or diplomas. You can also add transcripts and mark sheets to show your education history.
Work Experience
Various documents are needed to prove your work experience. Provide copies of appointment letters and relieving letters from your present and past employers as well as:
Copies of payslips
Bank statements
Reference letters that include the duration and scope of your work
Letters from employers that describe your precise job obligations and duties
The name, address, and phone number of previous employers
Proof of Funds
Provide proof of personal money saved to support yourself, such as:
Income tax returns for the last two years
Bank statements or books for the previous three months
Documents proving ownership of property or income or investments
Dependents and Family Information
If you're planning to move with your spouse or partner, you'll need:
Copies of the marriage certificate and birth certificates for any accompanying dependents.
Completed, signed, and dated Family Information Form (IMM 5707)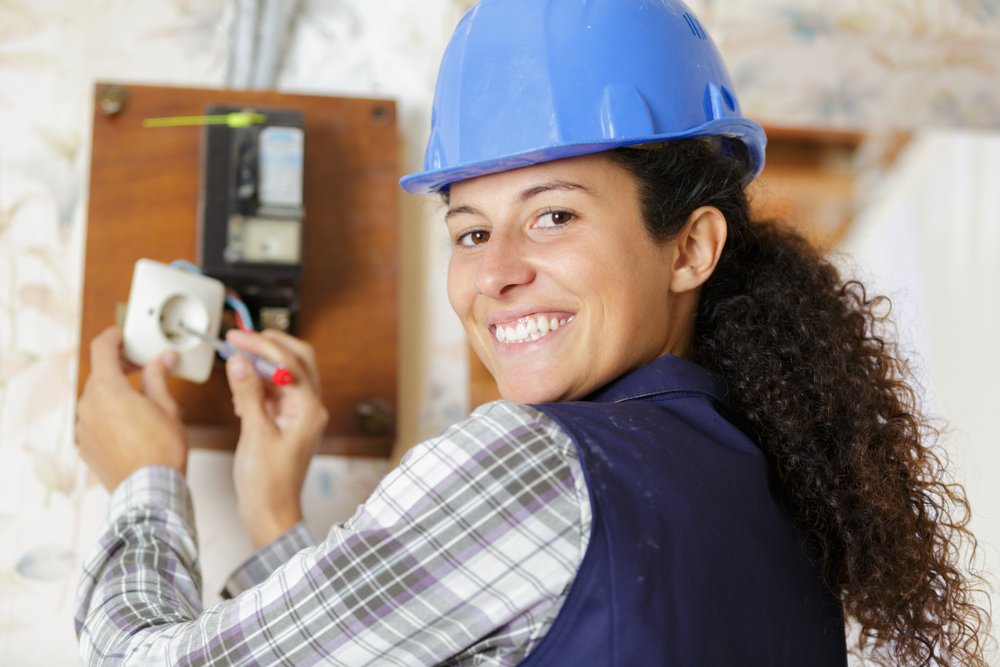 Fee Payment
Proof of fees paid applicable to the application for a work permit. Include the processing fee payment and biometric or Open Work Permit Holder fee.
Proof of Current Legal Status
Provide proof of legal status of your country of residence if it differs from your citizenship
Job Offer
To apply for a work permit, you need a valid job offer.
You also need proof that you meet the legal requirements for the job being offered. For example, a valid Canadian provincial or territorial trade certificate, educational prerequisites, or previous job experience as detailed in a resume.
You will also have to submit a Labour Market Impact Assessment (LMIA) provided by the Employment and Social Development Canada (ESDC) with your application to apply for a LMIA work permit.
Reports
Submit the following:
Evidence that you have no criminal past by submitting a Police Clearance certificate
Evidence showing you are in excellent health and willing to submit to a medical examination
Quebec
If you want to work in Quebec, getting a work permit in Canada works a little differently. Before applying for a work visa from the Canadian immigration authority, Immigration, refugee and Citizenship Canada (IRCC), you must first get a Québec Acceptance Certificate (CAQ) from the Ministère de l'Immigration, de la Francisation, et de l'Intégration (MIFI).
Therefore, your employer must contact both the ESDC and MIFI to work in Quebec.
Post-Graduate Work Permits
In addition to the documents above, you must provide proof that you have completed the requirements of your studies. You can do this by submitting a final transcript and a letter from the institution or a formal notice of graduation.
Forms You Might Need
There are several forms you must fill out:
Application For Work Permit Made Outside of Canada (IMM 1295)
Authority to Release Personal Information to a Designated Individual (IMM 5475)
Document Checklist (IMM 5488)
Family Information (IMM 5645)
Schedule 1- Application for Temporary Resident Visa
Statutory Declaration of Common-law Union (IMM 5409)
Use of Representative (IMM 546).
Certified Copies and Translations
Any photocopy you submit as part of your documentation must be certified. To certify a photocopy of a document, an authorized person must compare the original to the photocopy and provide their information official stamp, and it must be dated.
Unless otherwise specified on your document checklist, for Translations, you must submit a certified copy of the original document, an official English or French translation, and an affidavit from the translator if they are not a professional translator.
Types of Work Permits
The IRCC grantstwo different work permits:
Open Work Permit
A work permit that is 'open' permits you to work for any employer, anywhere in Canada (within certain legal limitations). You do not need an offer of full-time employment for this work permit.
Employer-specific Work Permit
As per its name, this work permit restricts you from working for a particular employer in a specific location. You are required to provide proof that your employer has offered you a job and that you intend to move to Canada for the purpose of fulfiling your employment duties. This permit sets out your:
Employer
Work Description
Locations where you may work
Work duration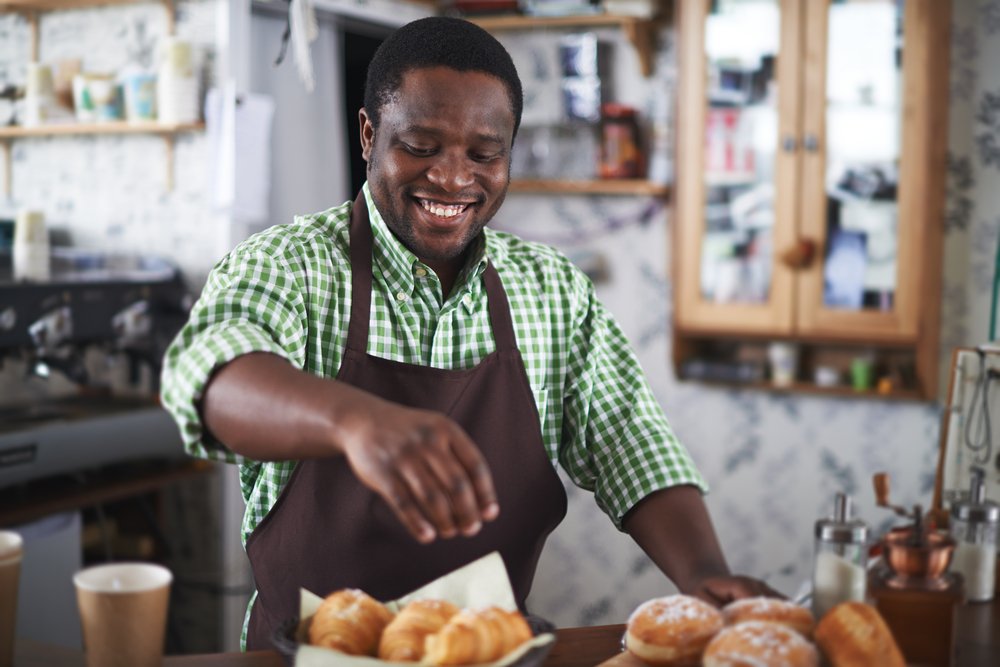 Are Work Permits in Canada Hard to Get?
Most international workers who have pursued careers and job opportunities in Canada had to submit a work visa application to the Canadian authorities. For some, the process was a walk in the park and for others, it was a rather rocky road to entering the Canadian workforce.
In January 2022, approximately 55,671 work permits (new and extensions) were issued under the TFWP and IMP.
It can be tricky to obtain a Canada work visa but not impossible with professional help and employer support. Your work visa application will most likely require a job offer letter and a positive labour market impact assessment document or number, both of which can't be obtained without the help of a Canadian company.
There are also special work visa programs for those in special circumstances like international graduates and youth who want to travel and work part-time in Canada.
3 Ways to Improve Your Chances of Working in Canada
1. Get employer support
To work in Canada you need to have the support of a Canadian employer. Most of the documents you need to submit with your visa application can only be given to you by a Canadian company. These can include documents such as a labour market impact assessment document (if applicable), your work contract, and a letter of invitation.
And if you're lucky, the company that is hiring you may also offer to handle most of the application details on your behalf and provide you with a document checklist and steps to follow.
Note: You may not need a work visa if you are planning a short business trip to Canada for activities such as training, site visits, and conferences. Instead, you can apply for a visitor visa. However, if you are transferred to Canada by your company or are otherwise employed by a Canadian company, you will need a work permit.
2. Have in-demand skills
Another reason why Canada work visas are hard to get is because the employer who wishes to hire a foreign worker may not be able to obtain a positive labour market impact assessment (LMIA) document in order to do so. A positive LMIA shows that a Canadian employer was unable to fill a particular job directly from the Canadian workforce and will need to hire a foreign worker to fill the job position instead.
Tip: There are hundreds of in-demand jobs and skills shortages across Canada due to its aging population. Knowing whether and where your skills are in demand can significantly improve your job hunt and open more opportunities for work visa programs. For example, there is a special work visa program for highly-skilled tech workers known as the Global Talent Stream. Innovative tech companies usually have no problem obtaining positive LMIA documents.
Who doesn't need an LMIA?
The great news is that there is a way to apply for a Canadian work visa without needing an LMIA. The International Mobility Program (IMP) is a work permit program that serves Canada's broader economic and cultural interests. A few examples of the type of workers who may qualify for an LMIA-exempt work permit under the IMP include the following:
Who doesn't need an LMIA?
Company transfers;
Skilled Francophone workers;
Workers qualifying under an international free trade agreement (see #3);
Foreign workers in Canada applying for permanent residence; and
Youth exchange participants like the Working Holiday Visa.
3. Check if your country has an international agreement with Canada
Most foreign workers from countries who haveinternational agreementswith Canada enjoy faster work permit application processing of just two weeks and also don't have to submit an LMIA with their applications. The free trade agreements typically allow independent professionals, service providers, intra-company transfers, investors, and business visitors to work in Canada for up to 12 months.

Countries with free trade agreements with Canada
Mexico;
the USA;
the UK;
Chile;
Peru;
Colombia; and
Korea;
Requirements for a Work Permit in Canada
So what are the requirements for a Canadian work permit? If you plan to apply for a work permit from outside of Canada then the following requirements will apply to you:

What do you need for your work visa application
Copy of your job offer from your prospective employer;
Proof indicating you meet the requirements of the job being offered;
A photocopy of the information page of your valid passport or travel document;
Two ID size photos or you may be asked to give your biometrics;
Photocopy of your Marriage License/Certificate;
A copy of the Labour Market Impact Assessment (LMIA); or
An Offer of Employment to a Foreign National Exempt from a Labour Market Impact Assessment (LMIA)
But how much does a Canadian work permit cost? It costs CAD $155 to submit an application for a work visa in 2022. The processing time differs depending on the program you qualify for and your country of residence. The process can be as quick as two weeks or run a few months.
Want To Read More About Applying For A Work Permit?
FAQs
What is a Labour Market Impact Assessment (LMIA)?
An LMIA is a document issued by Employment and Social Development Canada (ESDC) that allows a company to engage a temporary worker. You will need to procure one to apply for an LMIA work permit.
Because of Canada's early retirement rate combined with a declining birth rate, the working force in Canada is decreasing. As a result, the Canadian government has put in place policies to attract working skilled and unskilled workers to fill the labour gap.
One of these is the LMIA (Labour Market Impact Assessment). The hiring company must acquire an LMIA from ESDC (Employment and Social Development Canada). This vital document allows Canadian employers to hire skilled foreign employees for jobs that Canadian citizens or permanent residents cannot perform.
ESDC will review the employer's LMIA application to determine the impact of hiring a temporary foreign worker on the Canadian labour market. The employer will receive either a positive or negative LMIA letter from ESDC. Your employer will provide you with a copy of this letter to include with your work permit application.
The LMIA is typically granted for a set amount of time, and the LMIA work permit issued will correspond to that time frame.
Are there any limitations to my Work Permit?
An immigration officer may impose, alter, or revoke requirements when granting a work permit. These might be any of the following:
the sort of job;
the employer for whom you can work;
where you can work;
how long you can work and;
the hours or periods of work.
Need Assistance?
Getting a work permit in Canada is the best step for temporary employees, international graduates from Canadian colleges, businesspeople, and anyone who wants work authorization in Canada. However, as you now know, there's a lot of administration in getting a work permit.
By contacting us today, you're asking for assistance from a team of professionals with years of experience in helping clients gather these documents. These Regulated Canadian Immigration Consultants (RCICs) we work with will guide you through the process to make sure you have all the documents required for Canada Work Permit.