Good news for anyone who has a valid study permit for Canada in 2020! No matter when your permit to study in Canada was approved, all international students who are enrolled in a Coronavirus-ready Designated Learning Institution (DLI) will be allowed to travel to Canada as of October 20, 2020.
Canadian education institutions have been working around the clock to prepare for students to return to campus. Plans, including prevention as well as health and safety protocols, that have been approved by the respective provincial or territorial health authority will be allowed to open their doors and is a testament to just how well Canada is handling the pandemic.
International students will still be required to self-quarantine for 14 days before returning to classes on campus, however, the IRCC has advised against making any plans to travel to Canada unless they are sure that they meet all necessary requirements.


Get Ready to Study in Canada This Fall!
All international students will need to meet the following requirements in order to enter Canada and starting studying at their Coronavirus-ready DLI:
Requirements for International Students Travelling to Canada
You must be travelling for an essential (non-discretionary) purpose; and
Be one of the following:
You must be an international student with a valid study permit or who was approved for a study permit on or before March 18, 2020; or
travelling directly from the US
What is Considered Non-Discretionary as a Student?
You already live in Canada;
You need to be in Canada for your program (for laboratory work, workshops, or similar);
your school isn't offering online study options;
you can't study online from your home country because of internet restrictions or bandwidth limitations; or
you can't participate in live online classes from your home country because of the difference in time zones.
When you reach the border services you will need to provide proof that the reasons you are travelling to Canada aren't optional or discretionary. You may be asked the following:
What are your reasons for travelling to Canada?
Are you able to complete a 14-day quarantine period as soon as you arrive at your final destination?
Do you have time to complete your quarantine before you physically attend classes, or
Can study online during your quarantine?
What Do I Need to Show at Border Services as an International Student?
a valid study permit, or
a port of entry letter of introduction that shows you were approved for a study permit, if you're coming from the United States, or
a port of entry letter of introduction that shows you were approved for a study permit on or before March 18, 2020, if you're coming from any other country
Can My Family Members Join Me?
As long as your family members can prove that their travel is essential they will be allowed to accompany you to travel to Canada. For example, spouses, common-law partners, dependants, parents and legal guardians may all be permitted to come with you to Canada.
What if I Still Haven't Applied for a Study Permit for Canada?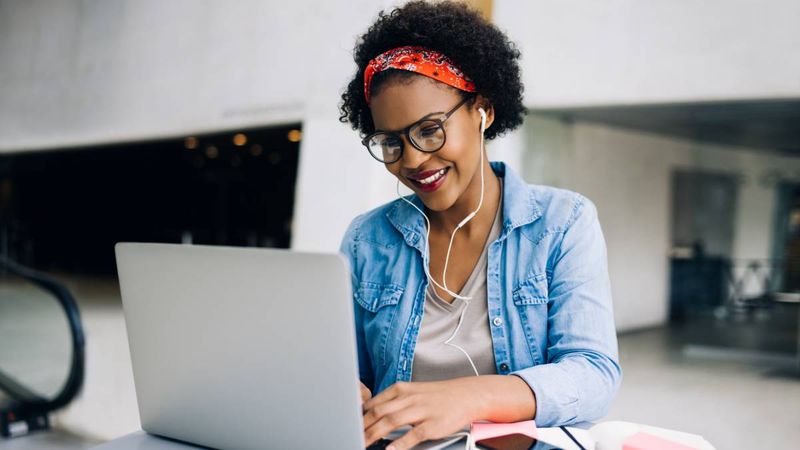 The pandemic has caused a slight delay in the processing of study permits and therefore are not being processed at usual processing time. In order to ensure that everyone's applications are processed the IRCC has temporarily changed the application process.
All applications for a study permit will have to be done online.
International students are asked to supply as many documents as possible along with a letter of explanation for missing documents.
It is, however, important to note that complete applications will be processed first.
All students will be required to apply for a study permit before they arrive in Canada, however, there are certain exemptions:
U.S. citizens;
Lawful permanent residents of the U.S.;
Residents of Greenland; or
Residents of Saint-Pierre and Miquelon.
This will however be at the discretion of the border services officer.
Interested in staying in Canada after you graduate? Choosing a university from a Designated Learning Institution (DLI) in a province or territory that you would like to find a job in Canada will make thighs a lot easier when you apply. You have two choices:
Take a look at our top 10 DLIs list here and find out how you can apply to stay in Canada through the PGWP.


Invest in Your Future. Study in Canada.
Applying for a study permit or visa on your own can be time-consuming and difficult to understand. With strict deadlines, procedures and requirements, it can be easy to make a mistake that could cost you your chance to get a working holiday visa to travel and work in Canada. But with the guidance and assistance of one of our knowledgeable Regulated Canadian Immigration Consultants (RCIC's), who are accredited by the ICCRC the process will be stress-free.
When you choose to use our expert and government trusted service you will get:
An in-depth eligibility assessment
Guidance on which of 100+ immigration programs and visas to choose from;
An immigration plan tailored to your individual needs;
A review and submission of all application forms and documentation; as well as
Support through every step of the application process.
All you have to do is fill out our application form to receive your eligibility assessment and let us take care of the rest. It's just that simple! Your Canadian journey starts here.
Be sure to follow us on Facebook, Twitter, LinkedIn and Instagram to stay up to date on Canadian immigration and visa news.