Justin Trudeau stated earlier during the Fortune's Most Powerful Women International Summit in Montreal that, "We're a country that's open to immigration right now." This comes in hot on the heels of midterm elections currently happening in the U.S., where the conservatives plan to more strictly monitor immigration into the U.S.
Here is an easy guide to Canada immigration and how it compares to U.S. immigration.
Canada has recently released numbers that they will increase immigration goals to 1.3 million by the year 2021. These new immigration goals allow Canada to welcome about 1% of the country's total population in immigrants through immigration programs like family reunification, refugee, economic and humanitarian programs every year.
In stark contrast, the U.S.'s more stringent immigration laws have had programs like DACA (Deferred Action for Childhood Arrivals) and US H-1B visas numbers put on hold due to Trump's administration. Not to mention that the new legislation, "Securing America's Future Act," if passed by Congress, will further strangle immigration numbers from 1.05m down to only 260,000 applicants a year in the country.
On the other side of the spectrum, we have Canada.
Canada's new immigration goals from 2018-2021 plan to invite:
330,800 by 2019;
341,000 by 2020; and
350,000 by 2021
The U.S. has also been limiting asylum claimants stating that those fleeing domestic abuse and gang violence no longer qualify for asylum in the U.S., while Canada has increased its allotment for humanitarian programs and refugee funding.
Trump's controversial travel ban also had a huge impact on travelers from seven mainly Muslim countries. Although the Travel ban was not fully instated like it was meant to, the process still involves an extreme vetting of anyone coming from any of those seven countries.
Of the 350,000 immigrants that Canada is planning to welcome in 2021, nearly 60 per cent immigrate through Canada's economic immigration programs managed by the Express Entry system. These programs include the Federal Skilled Worker Program, Federal Trades Program, Canadian Experience Class and certain Provincial Nomination Programs.
Companies and Business Opportunities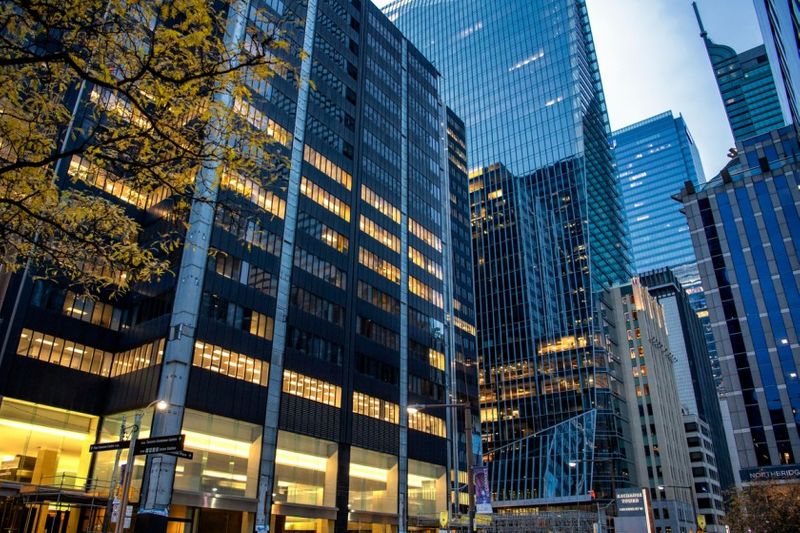 Another vast difference between the U.S and Canada when it come to immigration, is their take on international business. Under Trump's administration, the U.S. places emphasis on the idea that Americans come first, meaning that if you are a hopeful immigrant or entrepreneur you may be put on hold. On the other hand, Canada is taking up the slack left by America first policies as company giants like Amazon and Google and many more consider picking up and moving to tech hubs like Toronto instead.
Canadian Prime Minister Justin Trudeau says Canada's immigration policies are giving it a big advantage over the United States when it comes to attracting business" and he wasn't joking.
Certain provinces like Alberta even have lower corporate tax in an effort to attract more business and immigrants into the province. Overall, Canada's corporate business tax sits at an average of 38.1% according to Trade Economics while the U.S. sits at an average of 43.9%.
Less tax means that more companies view Canada as a better place to start a business and with that they bring more jobs to the table, which would explain why Canada currently has over 76,374 jobs posted on the Canada Job Bank.
Others have also noticed the potential immigrants bring and think that the U.S. will lose out on the benefits international skilled immigrants bring thanks to its new policies. David Bier an immigration policy analyst stated that, "If the U.S. [immigration] rate remains as steady as it has, America will fall further behind in the international competition for labour." As Bier noted, the U.S. has already fallen behind in terms of economic immigration with Canada having eleven times more immigrants than the U.S. in 2017.
Others have also disagreed with the policies presented by the U.S., like Navdeep Bains, Canada's Minister of Science, Innovation and Economic Development. He stated that, "Immigration policies really differentiate [Canada]. When you're seeing the rise of anti-immigrant sentiments, populist politics, nationalism, and our brand in Canada is that we're open — open to trade, open to investment, open to people — that brand, that openness is so critical."
Where to Start Your Canadian Immigration?
Do you want to make a new life in Canada? Now you can. Simply complete our contact form to get your Canada immigration started.