As other nations begin to see a second lockdown phase due to another wave of the Coronavirus, you may be asking yourself how Canada is handling the pandemic and how this will affect Canada's outlook on immigration in 2020?
Many experts are finding this question hard to predict, as cases have slowed they still continue to climb but due how well the Canadian government has handled COVID-19 thus far, many are optimistic that there may not be a second lockdown in Canada. Of course, only time will tell, but in the meantime, Prime Minister Justin Trudeau continues to put the health and safety of all Canadians first by extending the Canada-US border closure for non-essential travel until 21 October 2020.
This has been the sixth time the Government has extended the border closure due to the high number of confirmed cases in the US. In fact, according to the Centre for Disease Control and Prevention, the US confirmed more than 6.7 million Coronavirus cases as of 20 September which is much more than the 143,649 confirmed cases in Canada, despite the difference in population.
In an update from Canada's chief public health officer, Dr Theresa Tam confirmed that the number of cases continues to rise by approximately 849 cases every day. Canadians were also advised to increase their efforts regarding social distancing, in order to avoid a greater surge of cases and a possible second wave which could result in another lockdown.
Although some provinces such as Quebec and Ontario have tightened restrictions regarding numbers allowed for indoor social gatherings, most provinces have started to return to business as usual. Barring extra precautions set in place, the economy is slowly gaining momentum as national parks, beaches and many businesses start to re-open.
The relaxing of the restrictions remains gradual and are moving at different paces in different regions of Canada based on scientific advice. Although Canada's staggered approach to reopening the economy has had a significant impact on flattening the curve, it has still been advised that Canadians should stay aware and do whatever they can to reduce the risk of infection.
So how does the current pandemic restriction affect the outlook on Canada's immigration?


Canada's Immigration Outlook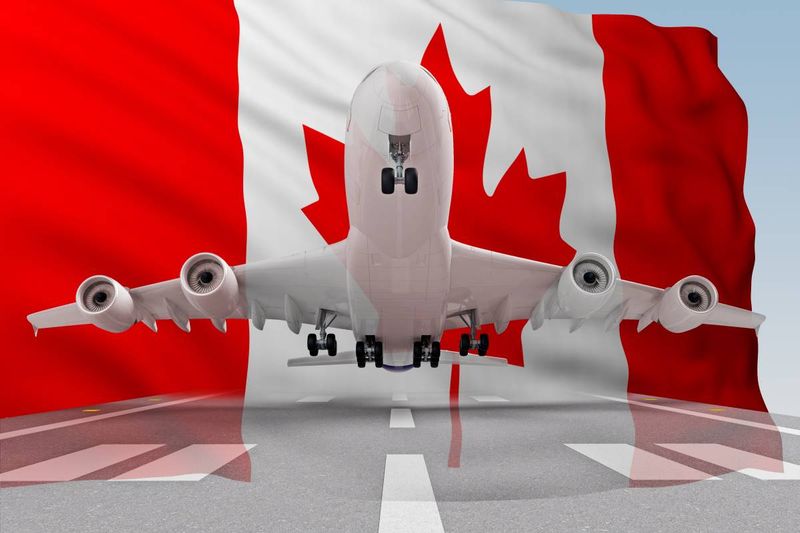 Immigration to Canada - What are my Chances for 2020/2021?
The good news is that despite the uncertainty regarding when travel restrictions will be lifted the outlook remains positive. In fact, despite the restrictions for travelling to Canada, the Government has continued to process visa applications, with programs such as the Express Entry system inviting thousands to apply for permanent residency. In the latest Express Entry Draw, Canada invited 4,200 newcomers to apply for their Canada visas on September 16, which was the second-highest Canada Express Entry Draw it's seen, ever(tied to draw held on September 2 ). The biggest was held on February 19 where 4,500 Invitations to Apply (ITAs) were issued.
Realistically, if you haven't already applied for your Canadian visa yet, it's more than likely that you should plan to move to Canada in 2021 as most visa applications for permanent residency will take about 6 to 8 months to process if applying online. There are, however, a few quick ways to get to Canada so if you have your heart set on migrating to Canada sooner rather than later, take a look at some of the fastest ways to immigrate to Canada.
Who Can Currently Enter Canada?
The border remains open to Canadian citizens and their immediate family members, aircrews, some IEC candidates, certain students with study permits, some healthcare students and emergency service providers as well as temporary foreign workers who need to travel to Canada and have been deemed essential. This includes 10 unskilled occupations that are currently in high demand in Canada, particularly those in the agricultural, logistics and fish and seafood sectors, as well as certain medical and healthcare occupations:
NOC 3011 – Nursing co-ordinators and supervisors
NOC 3012 – Registered nurses and registered psychiatric nurses
NOC 3111 – Specialist physicians
NOC 3112 – General practitioners and family physicians
NOC 3124 – Allied primary health practitioners
NOC 3125 – Other professional occupations in health diagnosing and treating
NOC 3131 – Pharmacists
NOC 3211 – Medical laboratory technologists
NOC 3212 – Medical laboratory technicians and pathologists' assistants
NOC 3214 – Respiratory therapists, clinical perfusionists and cardiopulmonary technologists
NOC 3215 – Medical radiation technologists
NOC 3217 – Cardiology technologists and electrophysiological diagnostic technologists, n.e.c.
NOC 3233 – Licensed practical nurses
NOC 3234 – Paramedical occupations
NOC 3413 – Nurse aides, orderlies and patient service associates
NOC 4411 – Home child care providers (LMIA-required in-Canada applicants)
NOC 4412 – Home support workers, excluding housekeepers (LMIA-required in-Canada applicants)


What is the likelihood of a second Coronavirus lockdown in Canada?
As mentioned earlier this is not that easy to predict however many remain optimistic that there won't be another lockdown due to how cautiously provinces and territories have been proceeding.
"It's less likely to occur this time around because preparations have been made this time," said Dr Alon Vaisman, an infectious disease and infection control physician at the University Health Network in Toronto.", however, added, "But that doesn't mean it's off the table."
According to the Public Health Agency of Canada, there are two likely scenarios that could play out:
Best Case: There may be multiple fluctuating small spikes in cases.
Worst Case: a second wave hits Canada where cases overwhelm the health system, followed by smaller spikes, which could cause a second lockdown.
Colin Furness, an infection control epidemiologist and assistant professor at the University of Toronto, said that although there is no set number of cases to define a second wave, the rise in cases would have to be substantial enough to overwhelm testing and tracking ability to shut down the economy again.
What recent measures have been put in place to help combat the effect of the Coronavirus?
As fall and winter roll around and people naturally tend to stay indoors due to colder weather, which could help reduce the risk of a surge of cases. There is however the concern of adding flu season onto the already stressful effects of the pandemic. Besides the Economic Response Plan, which rolled on on March 19, Canada has implemented the following measures to help keep its citizens safe and healthy as well as cope through these trying times:
Canada Emergency Wage Subsidy (CEWS) - covers part of employee's wages and allows rehiring or avoid layoffs;
Temporary 10% Wage Subsidy - allows employers to reduce payroll deductions;
Work Sharing Program - income support for employees who reduce normal working hours for development beyond their employer's control;
116,000 planned new jobs and opportunities to be created for youth and help students find employment;
Canada Summer Jobs Program - wage subsidy until February 28, 2021;
Lay-offs period extended to six months to allow employers to rehire employees;
Tax Deadline extensions;
Waiving tariffs on certain medical goods eg. masks, gloves etc;
Ramped up Testing and Contact Tracing;
Secured more personal Protective Equipment (PPE);
COVID Alert App - helps to prevent the spread of Coronavirus, among many others which can be seen on the updated Canadian Government Response Plan.
How Does the New COVID Alert App Work?
The new COVID Alert App uses random codes are exchanged through Bluetooth between nearby phones. Every day it checks a list of random codes of people who have reported that they have tested positive. You will get a notification from the app if you have been near someone who has tested positive in the past 2 weeks, which could help in the diagnosis or alert those who are showing symptoms and aren't sure if they have been at risk of contracting COVID. The following four provinces currently allow you to report a diagnosis via the app:
New Brunswick;
Newfoundland & labrador;
Ontario; and
Saskatchewan.


Let Us Help You Streamline Your Visa Application
Applying for a visa can be time-consuming and difficult to understand. With strict deadlines, procedures and requirements, it can be easy to make a mistake that could cost you your chance to immigrate to Canada. But with the guidance and assistance of one of our knowledgeable Regulated Canadian Immigration Consultants (RCIC's). the process will be stress-free.
When you choose to use our expert and government trusted service you will get:
An in-depth eligibility assessment
Guidance on which of 100+ immigration programs and visas to choose from;
An immigration plan tailored to your individual needs;
A review and submission of all application forms and documentation; as well as
Support through every step of the application process.
All you have to do is fill out our application form to receive your eligibility assessment and let us take care of the rest. It's just that simple! Your Canadian journey starts here.