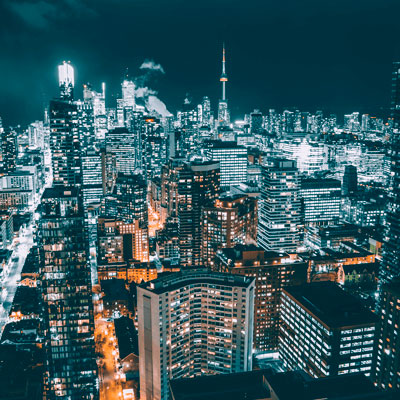 On the morning of Tuesday, 30 August, 2016, the international skilled worker: occupations in-demand, a sub-category of the Saskatchewan Immigrant Nominee Program (SINP), reopened to accommodate up to 700 new applicants.
The SINP sub-category was created to allow skilled workers with some experience in an in-demand occupation in Saskatchewan to make an application for a provincial nomination certificate.
Upon successful completion of the provincial nomination certificate, skilled workers are then able to apply for a permanent residence with the Canadian government. As a matter of interest, it is also important to note that, applicants do not require a job offer to make an application for the SINP.
The international skilled worker: occupations in-demand, was quickly filled up when last it was opened, as recently as June 21, 2016. So much so that since that time, the government of Saskatchewan's website read that this sub-category had received and accepted the maximum number of applications for the year 2016. As the reopening of this sub-category for new applications would suggest, the intake quotas for new applications can change at any particular time, and it goes a long way to show how much effort and interest the government of Saskatchewan goes through to help new applications.
There are a number of eligibility requirements for new applicants to be successful, but of outmost importance is the requirement that applicants must be highly-skilled in an in-demand occupation in the province of Saskatchewan.
As of now, across a wide range of industries, the list currently contains 21 occupations. The most notable occupations on the list include; engineering, trade, agriculture, healthcare, and IT.
Minimum Eligibility Requirements
The eligibility requirements for applicants of the Occupations In-Demand sub-category are as follows:
Proof of legal status, if currently a resident of Canada
A minimum language score of 4, with the Canada Language Benchmark (CLB)
Completion of at least one-year post-secondary education or training comparable to the Canadian education system, and having resulted in a certificate, diploma, degree or its equivalent.
Have at least one-year of paid work experience in the past 10 years related to the field of training or education, in a highly skilled occupation deemed to be in-demand in Saskatchewan.
Have proof of settlement funds and a settlement plan ; and
Score a minimum of 60 points out of 100 on the point assessment grid.
Since the SINP sub-category is a 'base' sub-category, it is in no way aligned to the Federal Express Entry immigration system.
It is safe to say that individual applicants who are not eligible for Express Entry, say, due to language ability for example, may still be eligible for this SINP sub-category. As a matter of fact, candidates in the Express Entry pool, who have been unsuccessful in their attempt to obtain enough points under the Comprehensive Ranking System, will be able to obtain an invitation to apply for permanent residence. These particular individuals may be eligible to immigrate to Canada through this sub-category.