Canada is often recognized as one of the best countries in the world to immigrate to. Over 405 000 people made Canada their new home in 2021, and the Canadian government plans to welcome almost 1.9 million new immigrants to the country by the end of 2025!
But what is it that makes Canada such a draw for international immigrants? What is it about life in Canada is so great that many people want to move there? To find out, we've compiled ten significant reasons why people immigrate to Canada.
Canada Jobs for Immigrants Are Abundant
Canada's job market is booming. However, combining the ever-growing major industries and aging population has meant over 1 million vacancies nationwide! As a result, the government of Canada has introduced multiple pilot programs to help those in certain occupations immigrate to Canada as quickly as possible, to help fill the vacancies the local Canadian workforce can't. In this directory, you can see which jobs in Canada need foreign workers the most.
Canada jobs for immigrants are mandated to provide many fantastic benefits like pension, legislated and parental leave, employment insurance and even eye exams. To understand what it's like to live and work in Canada, look at this article.
If you want to live and work in Canada, click the button below to talk to a Regulated Canadian Immigration Consultant (RCIC) who can help determine if you're eligible for a Canadian program or visa and guide you through the application process to ensure you present yourself to the government of Canada in the best way possible.
Canada's Inclusive, Multicultural Society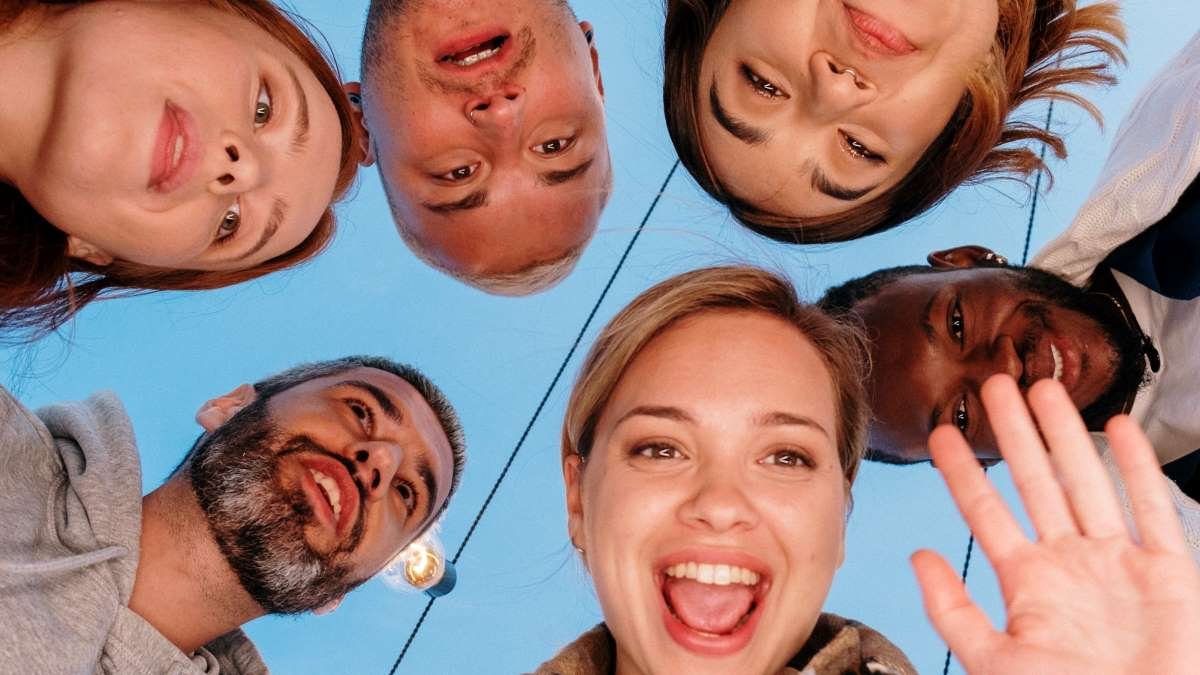 Due to their reliance on skilled foreign workers to fill the gaps in the workforce and the Canadian government's and the public's naturally inclusive, open-minded nature, Canada is a melting pot for cultures from all over the world.
According to Statcan.ca, the government of Canada's statistics bureau, over 8 million immigrants live and work in Canada. This is more than 20% of Canada's total population. Canada is home to immigrants from over 170 countries and boasts some of the largest and oldest centres of non-western religions.
Canada also has a long history of being hugely progressive regarding the rights and representation of the LGBTQ2+ community. To understand what life in Canada is like for members of the LGBTQ2+ community, look at this article.
You Can Get World-Class Education For Free
Canadian education is some of the best in the world. It consistently ranks in the Top 5 Countries with the Best Educational Systems in the World Population Review. In addition, it has over 32 Universities on the Times Higher Education Best Universities in the World list, including the University of Toronto, which is currently the 20th best university globally. With an education like this, it's no wonder that Canada now has the most educated population in the world, according to the World Population Review.
All public education is free for Canadian permanent residents and citizens. In addition, most Canadian schools, colleges and universities offer great support networks for international students to ensure they can assimilate quickly and effectively into the Canadian education system. This article comprehensively explains how the Canadian schooling system benefits international students.
If you want to take advantage of Canada's fantastic education system by studying at one of Canada's Designated Learning Institutions, look at this page.
Affordable and Accessible Healthcare
Canada is renowned for having some of the world's most accessible, high-quality healthcare. Their universal healthcare system is funded through taxes and differs slightly depending on your province or territory.
The Canadian healthcare system covers medical expenses from major surgery and stays in Canada's fantastic hospitals down to prescriptions and consultations (again, this depends on your province or territory.
Ask an RCIC
What does Canada's universal healthcare not cover?
Dental & Fertility treatments.
If you want more information on how Canada's universal healthcare system works and how it can affect you, here's an article that can help.
Canada is One of The World's Safest Countries
Due to the high-quality and trusted policing, the low poverty rate and a crime rate that is at its lowest since 1965, according to StatCan, Canada is widely considered one of the world's safest countries.
Canada is widely regarded as a country where children walk to school, people park their cars on any street, and most houses don't need security systems. While crime rose slightly in the wake of the COVID-19 pandemic, Canada is currently the 6th safest country in the world to live in, according to the World Population Review.
Canada's Economy Remains Stable
Due to a large amount of natural resource farming, booming industries, high tax rates and relatively small population rates, Canada's economy is incredibly stable and looks to continue.
Ask an RCIC
How stable is Canada's social, political and economic system?
Canada is one of the most stable societies in the world, with a strong economy. Even with all the uncertainties in the world currently affecting Canada, the Canadian economy is still looking strong.
If you're still unsure what causes such stability in the Canadian economy or how the Canadian economy works, this handy guide can help you out.
So Many Things To Do In Canada
Canada is a massive country with multiple thriving cities, enormous stretches of diverse countryside, beaches, mountains and forests. As a result, there is no end to things to do in Canada.
One of the fantastic by-products of the hugely multicultural population is that all of these different cultures bring their activities and interests into Canada and often make them accessible to the general Canadian population.
With so many possibilities, it's almost impossible to figure out where to begin. Thankfully, we've compiled this directory of great outdoor activities and which province to do them in.
The Great Outdoors
While it has already been mentioned, Canada's natural beauty is so awe-inspiring that it deserves its entry. Canada's world-renowned for having some of the most extensive stretches of untouched forest land. On top of this, Canada boasts fantastic natural wonders like the Canadian Rockies, the Northern Lights of Yukon, and the magnificent Niagara falls.
Canada is the perfect place to build the balance between bustling, exciting city life and the peaceful quiet of the wilderness. Check out this article for a better look into the things to do in Canada when you step outside.
The Wonderful People Of Canada
Canadians are nice. It's what they're known for. Canadians are famous for their love of helping others, politeness and apologizing, even when they haven't done anything wrong. People often speculate that this is due to the high quality of life, the safety people experience in Canada or a general feeling that you need to be a warm person to overcome the cold Canadian winters.
Regardless, one of the significant perks when you immigrate to Canada is that the average Canadian is always willing to give you a helping hand with getting used to Canadian society. This is why Canada is often a hotspot for refugees, as refugees know the Canadians will treat them with the respect and warmth they aren't getting at home.
High Quality of Life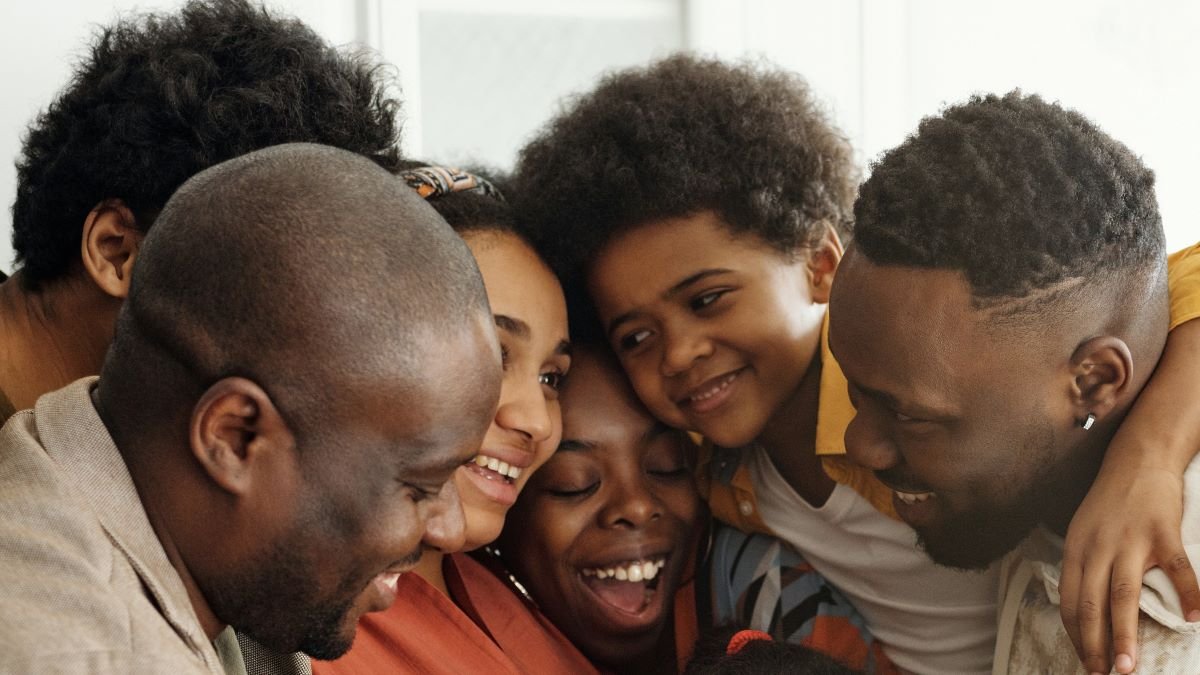 Due to the combination of the constantly growing industry, extensive public services, high salaries, relatively low cost of living and vibrant culture, it's no wonder that Canada topped US News's Best Countries To Live in the World index.
According to StatCan, when they took the last poverty index in 2020, Canada's poverty rate was the lowest it had ever been at 6.4% and was still dropping. Outside of financial security, Canadians also enjoy considerable freedom of expression and acceptance. Canadian cities are vibrant and can play host to a wide variety of interests, all while surrounded by some of the largest untouched stretches of natural wilderness.
FAQs
How can I study in Canada?
If you're looking to build your future at one of Canada's great educational institutions, an excellent place to start is by looking at our Study In Canada breakdown.
What's the best way to become a permanent resident of Canada?
There are over 100 Canadian immigration programs, so the best way for you may differ from someone else. A surefire way to know which is best for you is to consult an RCIC, as they can tell you which one you're most likely to qualify for.
However, Canada's Express Entry system is the most popular way to get permanent residency in Canada. If you want to learn more about Canada's express entry system, head to this page.
How do I get a job in Canada?
While there are many ways to get Canada jobs for immigrants, the best way to do it from outside the country is online. Look at this article for a full breakdown of how to find Canadian jobs online, how to apply, and make sure you're adequately prepared.
A Whole New World Awaits
With so many outstanding attributes, it isn't hard to see why people immigrate to Canada. Life in Canada presents many excellent opportunities to find financial stability, expand your horizons and find new ways to enjoy life. So, if you feel like you would love to live and work in Canada, click the button below, and one of our RCICs will help you get started on your Canadian journey.