Living in Ghana and looking for a change? If your current needs are not being met in Ghana, consider migrating to Canada. Canada is undoubtedly one of the most sought-after destinations for immigrants from around the world. The country is welcoming over a million workers into its borders over the next three years.
If you are wondering about the process of migrating to Canada, we can ease your mind because now is the best time to consider Canadian immigration
according to the Minister of Immigration, Refugees and Citizenship Canada (
IRCC
), all immigrants in all classes are able to start a life and make meaningful contributions to the economy and communities. For this reason, four-in-ten Ghanaians want to leave the country and embark on the new opportunities in Canada. Ghana's economy collapsed and the politics became unpredictable in the 1970s. Ghanaians began to
migrate to Canada
because of the economic and political troubles. Today, over 60, 000 Ghanaians call Canada their home.
Canada opens so many doors for immigrants including free education and healthcare, civil liberties, and more flexible rules for internationals who wish to work in various fields or buy property in the country. Canada has built a national identity on a foundation of multiculturalism and immigration. This long history of immigration has seen many policy changes but immigrants are still invited to enjoy the freedoms in the country. Discover more reasons why you should migrate to Canada from Ghana, and how to start the Canadian visa application process.
Quality of Life in Canada
According to recent statistics, the average life expectancy in Ghana is 67 years old while the average Canadian lives up to the age of 81. As the population is aging, it results in labour market gaps and this is advantageous for immigrants. Another observation immigrants can make about the aging population is that the healthcare system is efficient and functions well and this can be beneficial to immigrants too. The healthcare in Canada is amongst the most effective compared to other national healthcare schemes providing free assistance to foreigners and all residents.
The quality of life that you are offered when you migrate to Canada is boosted by the fair wages and affordable prices of rent among other things. The minimum wages vary but it is nothing lower than $36, 000 CAD for an average salary per person. This salary is above what is necessary to afford necessities and live comfortably.
With the job shortages in Ghana, it can be difficult to live a good quality of life and afford necessities.
Civil Liberties in Canada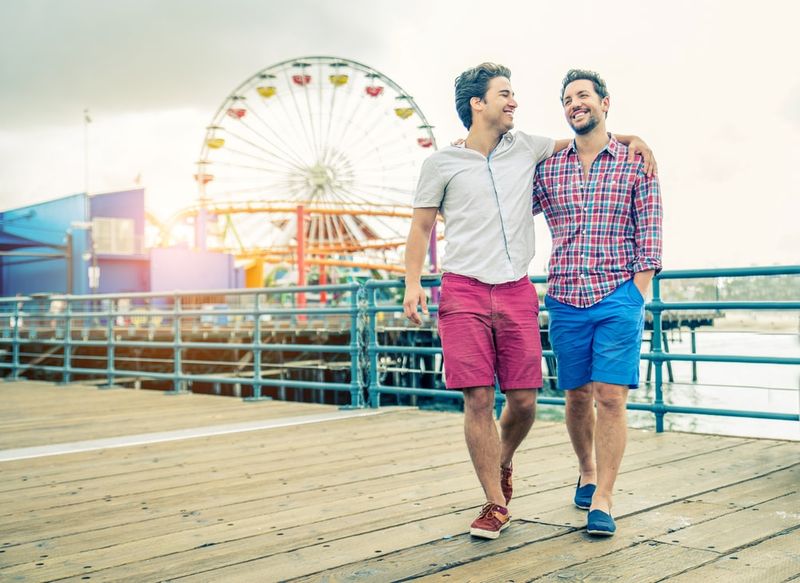 While in Ghana it is against the law to have any same-gendered relationships, Canada offers immigration opportunities to same-sex couples under the spousal sponsorship program. Same-gender marriages are considered equal to heterosexual unions by law in Canada.
Living in Ghana can be difficult for citizens who are part of the LGBTQ+ community and as a result, many Ghanaians have been forced to leave the country due to the laws that prohibit LGBTQ+ rights from existing.
If you immigrate to Canada, you will find that there are no laws that govern religious practices resulting in many religions coexisting freely. Canada is a leader in progressive civil liberties, granting all genders and different ethnic groups and communities the right to freedom of expression with various platforms available to practice their religious views openly. All immigrants and citizens also have free access to recreational activities.
Canada is one of the most welcoming in terms of accepting foreigners globally. Foreigners are treated with the same respect as citizens. However, many Canadians are foreign, to begin with, therefore a sense of joint-nationalism exists and includes immigrants instead of discriminating against them. This means Canada will become more international and continue to build its workforce between citizens and immigrants.
Economy and Job Market in Canada
Canada's unemployment rate is as low as 5,7% and over the past two years, the economy has added 700, 000 jobs. In just the past 12 months, Canada has added 426, 400 jobs which is the largest one-year increase since 2007. With many immigration streams specifically dedicated to allowing immigrants to migrate to Canada for work purposes, there is ample opportunity to gain employment in a country like Canada. As a result of the high unemployment rate in Ghana, many Ghanaians strive to fill positions internationally and hop to take their skills elsewhere and there are plenty of opportunities to do so in Canada.
There are over 500, 000 unfilled jobs available across the country in a variety of different sectors at any time that continues to grow in number. Unemployment is not an issue here with each province having their own list of in-demand occupations but jobs such as nursing, construction, or truck driving are in shortfall nationally.
Should you have the necessary skills to fill the immigration quotas presented by the Canadian government you can see if you are eligible by checking the National Occupation Classification (NOC) list. The list details the occupations that are in demand in specific provinces or across the country.
Stable Housing Market in Canada
For Ghanaians owning property or renting property comes with heavy taxes and for this reason, many people cannot afford to live in the more affluent centers where the standard of living is higher. In Canada, foreigners are free and legally allowed to buy a property upon achieving permanent residency. There are so many immigrant homeowners in Canada that up to 20% of the land, including big cities like Vancouver and Toronto, are owned by foreigners. Foreigners can look into an affordable property to start off within safe clean smaller regions starting at around $170, 000 CAD. Canada is big so immigrants don't need to worry about overcrowding or finding a suitable house. The infrastructure and economy work in perfect unison to accommodate both foreigners and locals.
How We Can Help You Migrate to Canada from Ghana
Many factors such as the high unemployment rate and low wage rate play a role in the mass migration from Ghana. To migrate to Canada means having a chance at improving personal economic prospects.
Sign up with our service today and find out what's behind the widespread appeal to move to Canada. Our Regulated Canadian Immigration Consultants (RCICs) will provide you with an assessment of your chances in applying for immigration to Canada. Think of these account managers as your personal assistants throughout the application period, making the calls for you and organizing your submissions to be on time and correct. There are over 70 programs that you might qualify for so give yourself the competitive edge while embarking on the application process to migrate to Canada and use a recognized professional.