Are you currently residing in the Dominican Republic but you have dreams of your children immigrating in your lifetime? Perhaps you are in a line of work that can only go so far in the Caribbean region? Consider the possibility of making the move to Canada where there are endless possibilities and where your family will be taken care of. Arrive in a welcoming country that is safe, seasonal and allows you to work in the field you may always have dreamed of.
Canada plans to welcome over a million immigrants into the country within the next three years as part of a strategy to combat labour market shortages happening across its provinces and territories. This is due to an ageing population and a growing economy that just doesn't have enough local workers to boost it. Read on to find out more about how to immigrate to Canada from the Dominican Republic.
Find Your NOC
Whether you are working in an unskilled, semi-skilled or skilled occupation, there are plenty of options and pathways open to you when applying for permanent residence. Below are examples of careers that would fall under these three categories within the National Occupation Classification (NOC).
NOC Categories
Skill Level
Examples of Occupations
0

Restaurant Managers;
Mining Managers;
and Fishing Industry Captains.

A & B

Psychologists;
Engineers;
Plumbers
Electricians;
and Architects.

C & D

Long-haul Truck Drivers;
Butchers;
Cleaning Staff;
and Fruit Pickers.
Benefits to Your Family
There are so many benefits when you immigrate to Canada from the Dominican Republic. Part of this has to do with the national schemes to provide free basic education and public healthcare to all permanent residents and citizens. Give your family a high quality of life with a three-bedroom home available from $169, 000 CAD and the average salary sitting at over $50, 000 CAD per year.
If you are worried about safety, keep in mind that Canada is one of the top 10 safest countries in the world, providing plenty of accountability and community resources to make sure you are comfortable. The country is also the 7th happiest globally according to the 2018 World Happiness Report and is seen as the most accepting of newcomers and foreign nationals.
Ways to Immigrate
Provincial Nominee Program
The Provincial Nominee Program (PNP) was designed to address the specific labour crisis happening in the communities of the 11 participating provinces and territories in Canada. Read below to see which of the following streams offered by each you could possibly qualify for.
PNP Streams
Province
Programs
Alberta

Alberta Opportunity Stream
Alberta Express Entry Stream
Self-Employed Farmer Stream

British Columbia

Skills Immigration
Express Entry British Columbia
Entrepreneur Immigration

Saskatchewan

International Skilled Worker Category
Saskatchewan Experience Category
Entrepreneur and Farm Category

Manitoba

Skilled Worker Stream
Skilled Worker Overseas Stream
Business Investor Stream (formerly MPNP-B)
Morden Community Driven Immigration Initiative
International Education Stream

Ontario

Human Capital Category
Employer Job Offer Category
Business Category

Nova Scotia

Nova Scotia Demand: Express Entry
Nova Scotia Experience: Express Entry
Nova Scotia Labour Market Priorities
Skilled Worker Stream
Entrepreneur Stream
International Graduate Entrepreneur Stream
Physician Stream
Atlantic Immigration Pilot Program

Prince Edward Island

PEI PNP Express Entry
Labour Impact Category
Business Impact Category

New Brunswick

Express Entry Labour Market Stream
Skilled Workers with Employer Support
Post-Graduate Entrepreneurial Stream
Entrepreneurial Stream
Skilled Workers with Family Support
Atlantic Immigration Pilot Program

Newfoundland & Labrador

Newfoundland and Labrador Express Entry Skilled Worker
Skilled Worker Category
International Graduate Category
International Entrepreneur Category
International Graduate Entrepreneur Category
Atlantic Immigration Pilot Program

Northwest Territories

Employer-Driven Program
Skilled Worker
Business Immigration Program

Yukon

Yukon Express Entry (YEE)
Skilled Worker
Critical Impact Worker
Business Nominee
Express Entry System
The Express Entry system was created in 2015 to fast-track the three federal programs which are the Federal Skilled Worker Program, the Federal Skilled Trades Program and the Canadian Experience Class. These applications are processed in as little as six months to meet growing labour market shortages.
To start your application, you will need to create an online profile through Express Entry and begin detailing your background. This profile will then be measured by the Comprehensive Ranking System (CRS), criteria created to find only the strongest, most-needed and most adaptable candidates. These highest-scoring profiles are then chosen and issued with Invitations to Apply (ITA) for permanent residence. This selection happens every two weeks during Express Entry draws.
CRS Criteria Awards Points For:
Age
CLB Language proficiency (English and French)
Level of Education (In and outside Canada)
Work Experience (In and outside Canada)
Arranged employment
Provincial Nomination achieved
Siblings living in Canada as permanent residents/citizens
Your spouse's profile (if married)
How We Can Help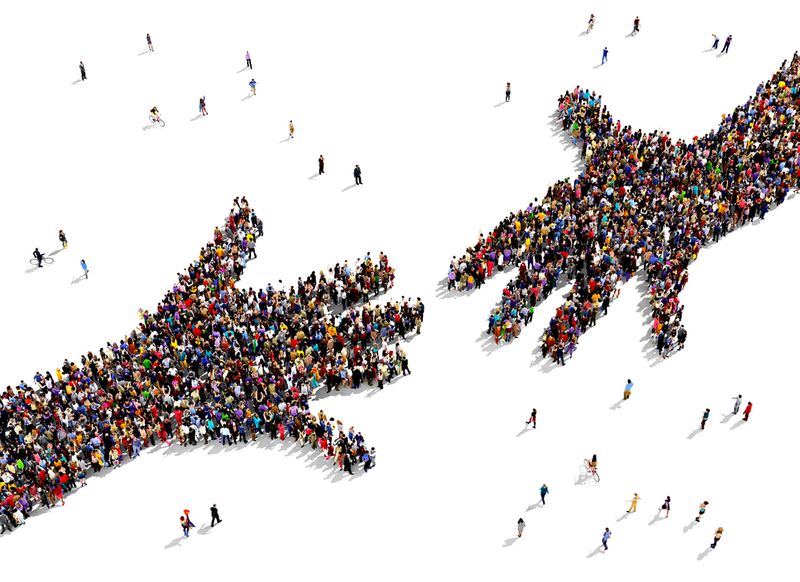 There are only a select few bodies who actually have the authority to give paid advice to candidates looking to immigrate. One of these authorities is a Regulated Canadian Immigration Consultant (RCIC) who assesses your eligibility for the different pathways towards permanent residence and develops a personalized immigration strategy for you. We work with three of these experts who have all been through the application period themselves and can give you a helping hand throughout the process.
Sign up with our service today in order to get started with your assessment for a Canadian visa application. With over 60 different programs available, why not use a professional to help you to immigrate to Canada from the Dominican Republic?