If you're looking to immigrate to Canada from the Bahamas, you can't make a better choice in terms of quality of life and benefits to residents. The Bahamas currently sits in the top five most expensive countries in the world while Canada only ranks around #28, which is positive in comparison to other developed nations. When you consider their world-class economy, you can be sure that you, and anyone immigrating with you, will be well looked after.
Now is also the ideal time to immigrate to Canada as the government has unveiled plans to welcome over a million immigrants into its workforce over the next three years. You can read our other blog detailing How to Immigrate from the Bahamas to Canada to get more information about how this process actually works. If you're still unsure about why Canada is the best place for you, read on.
Canada is One of the Safest Countries in the World
In a recent study, citizens of Canada revealed that 84% of them felt completely safe to roam their neighbourhoods at night and generally felt safe as a citizen travelling through the country. This statistic ranks Canada as the 8th safest country in the world in comparison to other nations and their safety concerns.
While the Bahamas is a breathtaking tourist destination, you may not feel as safe as you'd like as a citizen living there. By making the decision to immigrate to Canada, you're choosing one of the safest places in the world to settle for permanent residency. This could mean a world of difference for children and the elderly who are most vulnerable in terms of everyday safety.
There is Widespread Diversity
With an intake of over 300, 000 new immigrants in 2018, Canada has a lot of expat communities, especially in their major cities like Toronto, Montreal and Vancouver. This number is only growing each year and a steady stream of new internationals are setting up residence in the country. You will meet plenty of people of different nationalities and backgrounds while even learning new global languages as you go.
Since the country has such a rich cultural history, there is also a medley of architectural styles and traditional events from colonial and indigenous backgrounds that are still carried out today. Each province also offers its own unique contribution to the whole, with you adding your own value to growing national identity as well.
Affordable Healthcare
The Bahamas is slowly building a better healthcare system but there is yet to be free and functional public healthcare for citizens. Often citizens are required to default to private healthcare out of their own pocket but this doesn't need to be the case when dealing with a world-class medical scheme.
Those working in Canada (as well as successful permanent residency applicants, of course) are invited to make use of the Medicare health care system which is the country's free public medical service. This can change the lives of your children and comes in handy if you find yourself unable to work due to illness in the long-term. Specialized treatments that might not be available in your country is also well-recognized here and provided to you.
Free Education
According to recent statistics, only 18% of Bahamians are eligible to apply for tertiary education. This is due to a number of social factors, including an educational imbalance, which prevents upward mobility in this society and makes it difficult to get ahead and provide, especially where children are concerned.
When you immigrate to Canada, education is free for your children. Not having the worry regarding funds for basic education gives you the chance to focus on other things, including giving your family the best future possible. This changes the way in which your children and grandchildren will live because with a good basic education, comes a great deal of opportunities and job prospects that were not available back home.
A Variety of Vacancies With Good Wages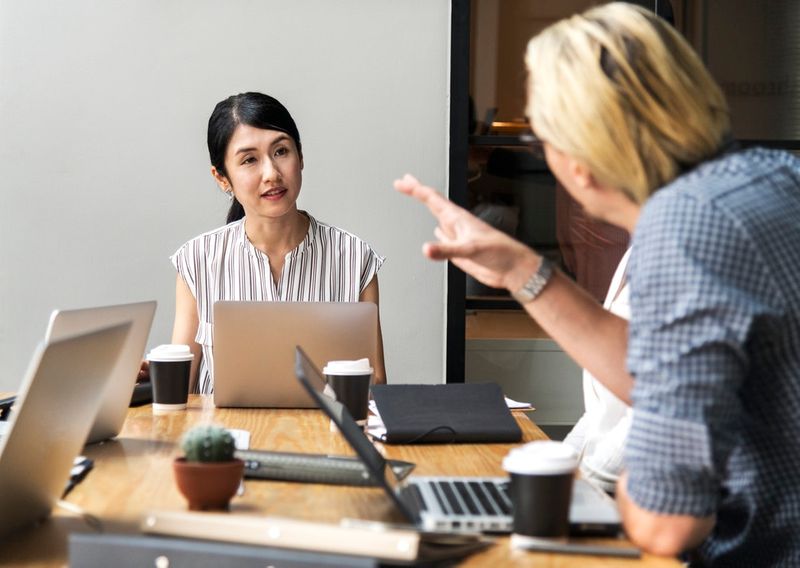 Canada is in desperate need of skilled and unskilled workers to fill gaps in its workforce. You will find many of the open positions available are for jobs that are surprisingly easy to apply for, making the fast-track to immigration that much simpler down the line. You can read through our breakdown of the Federal Skilled Worker Program to find out more about which skills qualify.
The Bahamas is heavily dependant on tourism with 20% of its GDP coming from this sector of the economy. Tourists even tend to outnumber locals on the island-nation but in Canada, each individual is given room to move into whichever field is best-suited to them as even seemingly menial jobs like being a truck driver bring in a salary of between $55, 000 and $70, 000 annually. Speak to us about selecting the program that is in line with your skill-set and start a new path that may not have been possible in the Bahamas.
Beautiful Wilderness and Cosmopolitan Cities
While The Bahamas has its fair share of appeal for holiday-goers, Canada offers so much for residents that can be a complete change of pace in comparison. Canada is less reliant on tourism and more open to international business opportunities, giving you a variety of career paths to choose from. Here you will find a fast-paced life in the cities with glorious wilderness to escape to during weekends and holidays.
Explore a much more varied climate by heading to the gorgeous lakes and hot springs up in the Rockies, seeing polar bears and caribou in Manitoba and taking part in the many traditional festivals that happen year-round in Canada's cosmopolitan hubs. There is always something new to discover, giving you an international world-view from which to build your career, start a family or simply just explore on your way to permanent residency.
Sign up with our service today to immigrate to Canada from the Bahamas. Now is the time to apply to one of the over 70 immigration programs that we can assist you in applying for and secure your future in this world-class nation. Make use of our Regulated Canadian Immigration Consultants (RCICs) and change your future by taking the first steps to Canada.