As a US citizen, moving to Canada is a natural consideration. It's close by, the people speak English, the culture isn't vastly different from that of the US, and everything just seems to work. The publicly funded health care, education and public amenity systems are world-class, the people are friendly, and the local job opportunities are abundant. In addition, while it may be cold in the winter, Canadian summers are perfect, and the vast array of natural beauty in Canada shines no matter the season.
However, wanting to move to Canada and moving to Canada are two different things. So how do you make the jump? How can you make your Canadian dream a reality?
As a US citizen, many great immigration and visa programs allow you to start your life in Canada quickly and easily. This article will discuss a few of the most popular options to help you know how to move to Canada from US.
The Canadian Express Entry System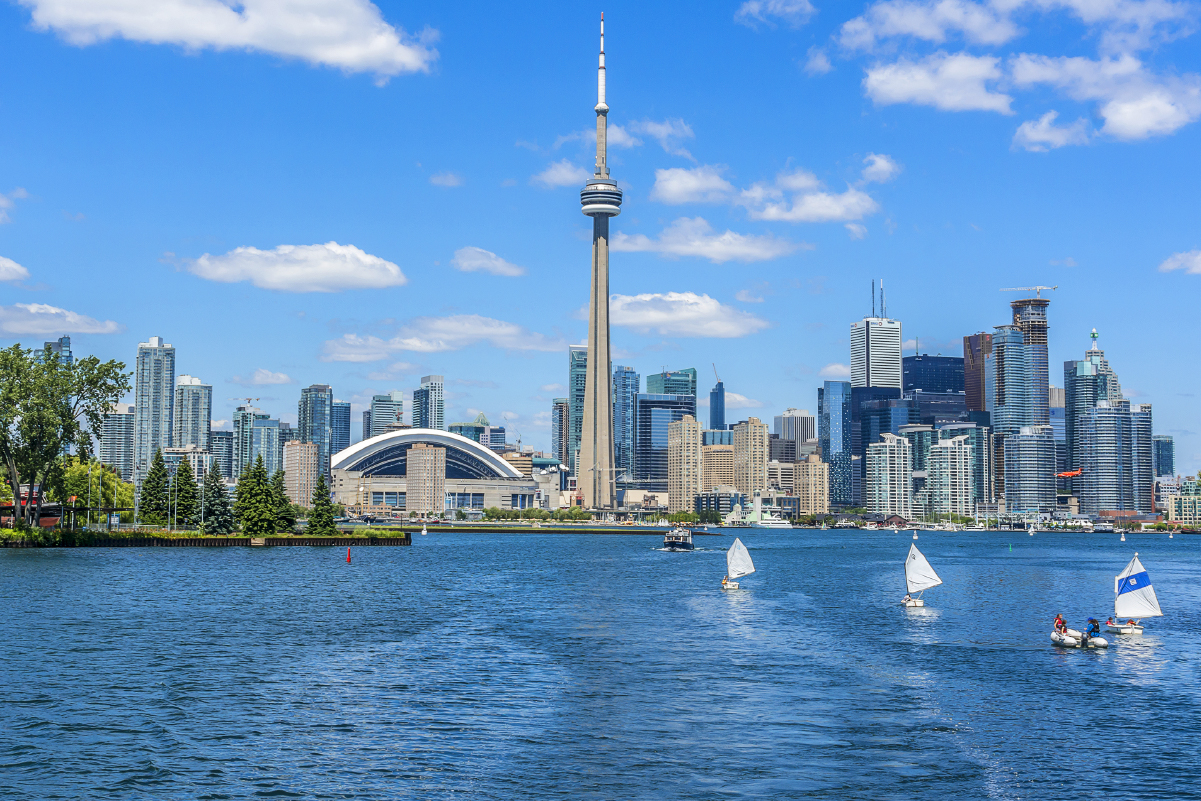 The Canadian Express Entry System is the most popular way for all foreign nationals to get their permanent resident status in Canada. This immigration program was created in 2015 to give skilled workers from other countries and their family members a chance to become permanent residents of Canada in as little as six months.
Applicants create their Express Entry profile on the Canadian government web portal. As part of their profile, they enter their eligibility details like age, marital status, qualifications, work experience, and links to Canada. These details are evaluated via the Canadian Comprehensive Ranking System (CRS) to create a CRS score.
Applicants' CRS scores are then entered into an Express Entry pool, and there is an Express Entry draw every two weeks. In each Express Entry draw, applicants with scores over a certain number receive an Invitation To Apply (ITA) for permanent residency. This number changes for every Express Entry draw based on the size and strength of the application pool. Once they submit their permanent residency application, they will receive permanent residence in Canada after approximately six months.
Here's a handy guide on getting the best CRS to score possible to help you get your permanent residence in Canada.
There are three programs in the system for the three different types of skilled workers:
This program is specifically for those in a professional career that usually requires a university degree.

This program is specifically for tradespeople who work in a profession that generally requires some form of tertiary education, like a diploma.

This is for skilled workers who have already been living and working in Canada for the last 12 months.
Moving to Canada via the Express Entry system can be a fantastic way to start your life in Canada as quickly as possible. But first, you must complete every step of the application process to get your Canadian permanent residence.
To ensure this, you should speak to an expert. Our Regulated Canadian Immigration Consultants (RCICs) have years of experience getting hundreds of hopeful applicants their start in Canada. They can help you ensure your eligibility and guide you through every step of the application process.
Canada's Provincial Nominee Programs
Many Americans are familiar with the different areas of Canada and have possibly a very clear idea of which Canadian province they would like to move to. If this is the case, a great pathway to move to Canada is through one of Canada's Provincial Nominee Programs (PNP).
Eleven of Canada's thirteen provinces offer specific nominee programs for in-demand applicants wanting to move to a particular province. If you get a PNP through the Express Entry system, you will automatically add 600 points to your CRS score, guaranteeing your ITA at the next Express Entry draw. The provinces that offer PNPs are as follows:
One of the best ways to guarantee a provincial nomination is to work in one of the in-demand jobs in your chosen province. This map shows which occupations are in demand in each province.
Here's a full breakdown of how the PNPs work and how to apply.
The Canada-United States-Mexico Agreement (CUSMA)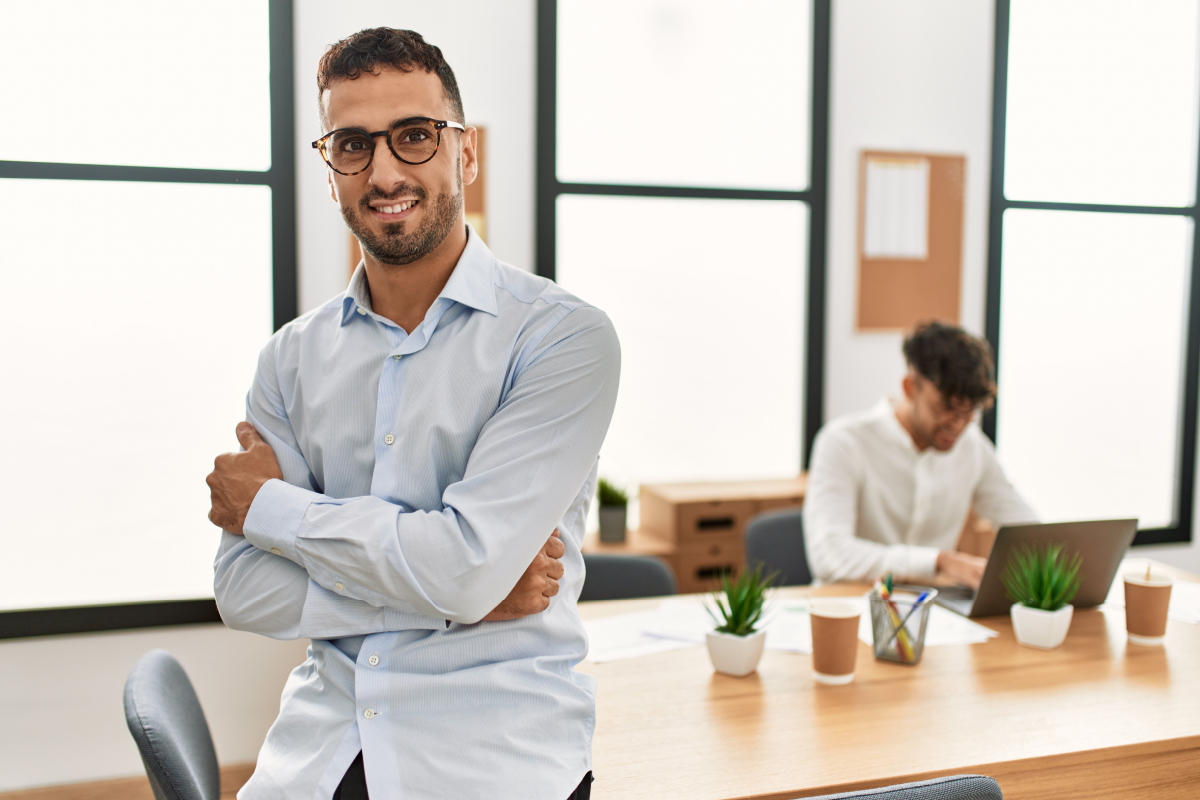 This program is precisely to give Mexican and US citizens working in certain industries the fast track to life in Canada. In the US, this program may be familiar to you as the United States-Mexico-Canada Agreement (USMCA). As a US citizen, you can quickly gain a temporary work permit in Canada via CUSMA, which, in turn, allows you to become a permanent resident of Canada via the CEC after a year of work in Canada.
There are five CUSMA streams for the five different types of applicants eligible for CUSMA. They are as follows:
Each of these programs caters to specific professions, the purpose for coming to Canada and the length of your stay in Canada. Specific CUSMA programs are specifically for US or Mexican citizens looking to do short-term business in Canada, while others are for those looking to build a future in Canada. Find out which one you fall under in our full CUSMA breakdown.
Family Sponsorship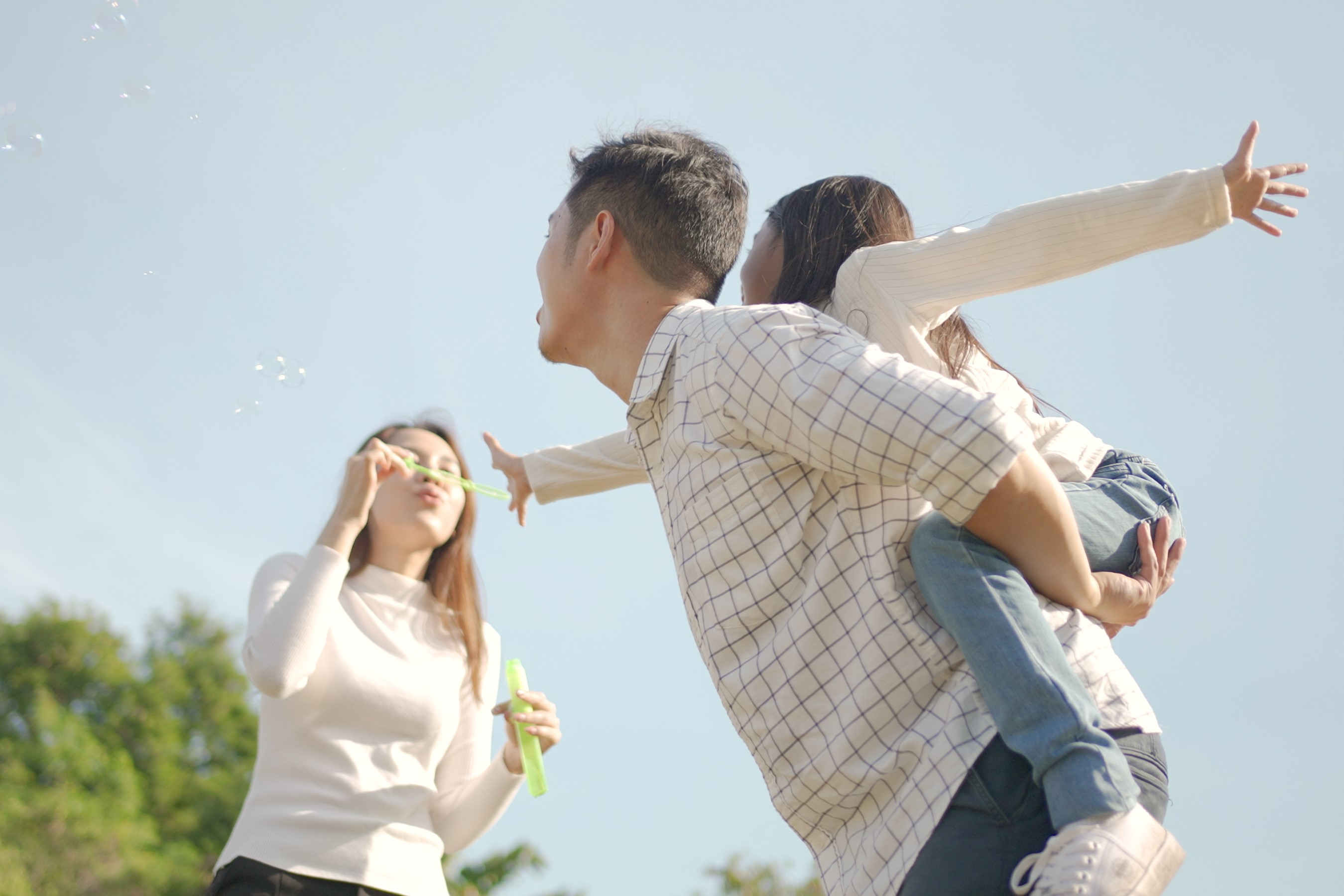 For many people, moving to Canada from the US can be a straightforward process if they have family ties in Canada. This is due to Canada's top-rated Family Sponsorship immigration programs. This is exceptionally popular due to the large amount of former or current US citizens already living in Canada and the fact that the eligibility criteria are relatively relaxed compared to Canada's more professional-focused immigration programs.
If you have family in Canada and are trying to determine how to move to Canada from US, this is certainly worth investigating.
The Canadian government is highly focused on keeping families together through the immigration process, as families are more likely to stay in Canada for a prolonged period. There are several Canadian Family Sponsorship immigration programs based on your relationship with your sponsor. Canada's family sponsorship programs are as follows:
Spousal and Family Sponsorship
This program is specifically for if a member of your immediate family is already a Canadian citizen or permanent resident. These include your:

Siblings
Children
Spouse
Conjugal partner
Common-law partner
Parents' and Grandparents' Sponsorship
This is if your parents, grandparents, children or grandchildren are living in Canada.
Super Visa
This program is designed to give those with family living in Canada the opportunity to stay in Canada for multiple 2-year-long visits over 10 years.
Your sponsor must be:
Over 18
A Canadian citizen or permanent resident
Able to provide for you financially during your stay in Canada
A family sponsorship program is a great opportunity to move to Canada as it allows one to move to Canada without significant qualifications, work experience or a Canadian job offer. However, you can gain a work permit and eventually permanent residency in Canada via programs like the CEC.
Canadian Visa Programs
If you aren't looking to move to Canada permanently, there are also a whole plethora of options open to you. People travel to Canada for many different reasons, whether it be work pleasure or both. To cover all of the different types of people travelling to Canada, the Canadian government has created dozens of temporary visa options allowing you to travel to Canada for a set time. However, many of these visa programs can be extended if you want to make Canada your home or if you want to spend a little more time in the Great White North.
Electronic Travel Authorization (eTA)
An eTA creates an electronic link with your passport. So if you get a valid eTA before you arrive in Canada, you'll be able to enter the country by road through the border, or if you are flying by plane from the U.S., then the eTA will let you board the plane.
With an eTA, you'll be able to stay in Canada for up to six months, during which time you can travel and enjoy all the splendour the country has to offer. You can find a simple step-by-step guide to successfully getting an eTA here.
Here are four tips you should know about the eTA:
Apply for an eTA before you book your flights
Your eTA will be valid for five years or until your passport expires
Just because you've used, it doesn't mean you'll automatically be let in
At immigration control, you'll have to show you're allowed to enter the country.
What documents do I need?
Valid passport
Travel information
COVID-19 Assessment Checklist
Proof of Vaccination
Negative COVID-19 Test
Check out your eTA status on the government website and be one step closer to your holiday in Canada.
The Canadian Working Holiday Visa
If you want to have the opportunity to work and travel in Canada for up to two years, the Canadian Working Holiday Visa is for you. The International Experience Canada (IEC) Canadian Working Holiday program is specifically designed to allow young people from designated countries to get a Canadian Open Work Permit, letting them work for any Canadian employer in any area of Canada of their choosing and change jobs whenever they see fit.
While the United States is not on the list of designated nations, US citizens can still undertake a Working Holiday in Canada through the following Registered Organizations:
GO International

SWAP Working Holidays

Note:
This program is specifically for those aged 18 to 35 and is not designed as a career-building opportunity. However, you are allowed to take on any job you're eligible for and can take on plenty of internship opportunities.
Find out if you're eligible and how to apply for a Canadian working holiday visa here.

Temporary Work Permit
If you want to work in Canada but may have to work for longer than six months, you'll have to apply for a Temporary Foreign Workers Permit (TFWP). Temporary workers in Canada can either get an open work permit or closed work permit, depending on your occupation. A TFWP allows you to stay and work in Canada, but it does require you to return
To qualify for a TFWP you need:

A Canadian job offer
An LMIA
A completed medical exam
A police clearance certificate
These are only a few of the dozens of visa programs that are available to US citizens travelling to Canada. If you aren't sure which temporary visa is best for your time in Canada, consulting an RCIC can give you a clear idea of how you can start your Canadian journey. Here's a full breakdown of how our RCICs can help you.
Here's an introduction to a few of the other ways you can move to Canada from US:
FAQs
Can a US citizen become a Canadian citizen through these programs?
No. To get your Canadian citizenship, you must live in Canada for a prolonged period and follow a strict application process. Here's a full breakdown of how to become a Canadian citizen here.
How long will it take to move to Canada through these programs?
Each program has its own specific processing time. Here's a handy guide to Canadian visa processing times to help you know what to expect.
Are there any specific programs for certain careers?
Yes. Canada has numerous pilot programs for people in Canada's most in-demand industries. The pilot programs are:
Find the Life of Your Dreams in the Great White North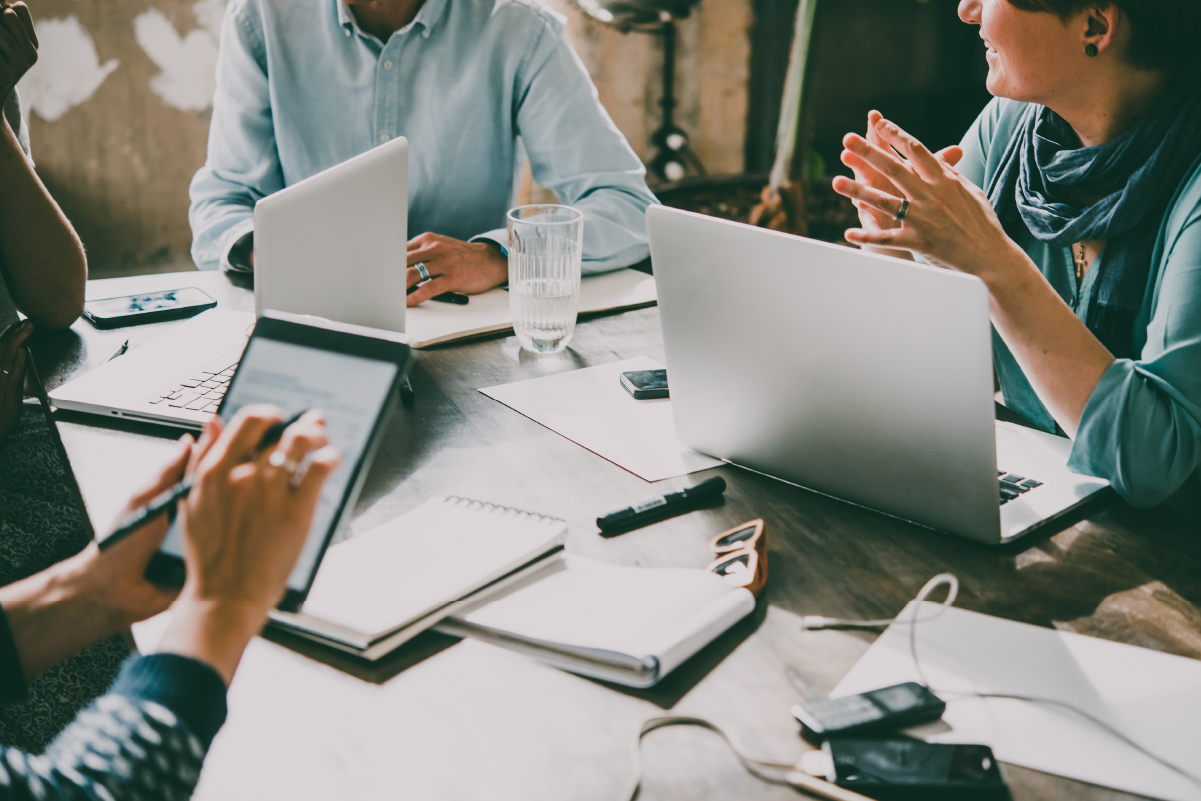 Now that you know how to move to Canada from US, it's time to start your journey. While these are the most popular Canadian immigration programs, there are over 100 immigration and visa programs to help you immigrate to Canada. There may be a specific program that may be perfect for you.
Finding out which program you're most eligible for can be long, arduous, and confusing. This is why we recommend seeking expert help when moving to Canada. Our RCICs can provide that expert help.
They can help you determine which immigration or visa program is the right one for you, help you define and ensure your eligibility, guide you through every step of the application process, fill out your forms, curate your resume to Canadian standards, and represent you with certain immigration authorities.