In today's competitive global landscape, the Saskatchewan Immigrant Nominee Program (SINP) presents an unparalleled opportunity for individuals seeking a seamless transition to a thriving life in Canada.
But with such a life-changing opportunity comes the inevitable complexity of navigating the SINP processing steps. What happens once you submit your SINP application?
To help you understand what happens after you apply and help you prepare for any pitfalls, delays, or issues you may encounter after submitting your SINP application, here's a breakdown of the SINP processing steps.
How the Saskatchewan Immigrant Nominee Program (SINP) Works
The SINP is a Provincial Nominee Program (PNP) designed to attract skilled and qualified immigrants to the province of Saskatchewan, one of Canada's fastest-growing regions. The SINP offers a fast and efficient way for eligible candidates to apply for permanent residency in the province. The program is tailored to suit the unique needs of the province's labor market, focusing on attracting professionals and skilled workers who can contribute to the province's economic growth.
The SINP operates under an Expression of Interest (EOI) system. Candidates create a profile and are then ranked based on their skills, work experience, language proficiency, and other factors. The highest-ranking candidates are then invited to apply for a provincial nomination, which can significantly increase their chances of receiving an Invitation to Apply (ITA) for permanent residency from the Canadian government.
With the SINP, applicants have several categories, including the International Skilled Worker Category, the Saskatchewan Experience Category, and the Entrepreneur and Farm Category. Depending on the chosen category, applicants must meet specific eligibility criteria and follow the prescribed processing steps.
Advantages of the SINP
The SINP offers several advantages for those looking to immigrate to Saskatchewan, including:
Faster Processing Times
The SINP is designed to streamline the immigration process, resulting in faster processing times than other Canadian immigration programs. You can learn more about Canadian immigration processing times here.
A Massive List of In-Demand Occupations
One of the best ways to maximize your chances of getting an ITA for the SINP is to work in one of Saskatchewan's in-demand occupations. Fortunately, Saskatchewan has the largest list of in-demand occupations out of Canada's provinces. In fact, it has so many occupations in demand that it's in-demand occupations list actually lists the occupations that are not in demand as this list is significantly shorter than the list of occupations in demand. You can learn more about Saskatchewan's in-demand occupations here.
Comprehensive Eligibility Criteria
The SINP's various categories cater to many applicants, from skilled workers and professionals to entrepreneurs and farmers.
Increased chances of receiving an ITA
Receiving a provincial nomination from the SINP significantly increases your chances of obtaining an ITA for permanent residency from the Canadian government.
Support for Settlement
The SINP offers resources to help newcomers settle in Saskatchewan, including finding employment, housing, and other services.
How to Apply to the SINP
Before you start your SINP application process, it's essential to understand the eligibility requirements and categories for the program. You should carefully review the eligibility criteria for each SINP category to determine which one best suits your skills, experience, and qualifications.
Once you've identified the SINP category, you must create an online EOI profile. This profile will include your education, work experience, language proficiency, and other factors contributing to your overall SINP ranking.
After creating your EOI profile, you'll be entered into the SINP's pool of candidates, where your profile will be ranked based on your EOI score. The highest-ranking candidates are periodically invited to apply for a provincial nomination through the SINP. Learn more about the SINP and how to apply here.
SINP Processing Steps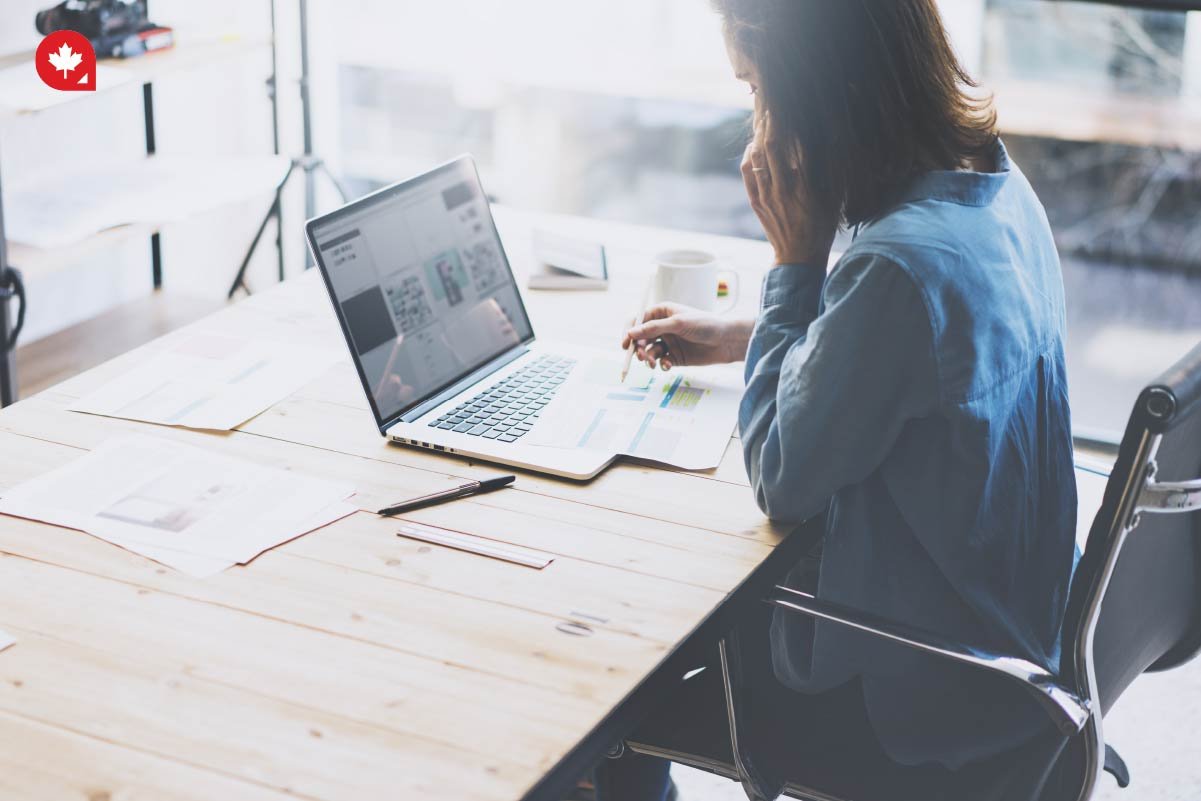 Step 1: Pre-Screening Your Application
While, technically, the main focus is on how your application is processed, one of the first and most vital ways to avoid pitfalls and delays during the SINP process is to pre-screen your application before submitting it. You must ensure you've gathered all the necessary documents and information. This includes your educational credentials, work experience, proof of language proficiency, and other required documentation.
You should also thoroughly review your EOI profile to ensure all the information is accurate and up-to-date. Any discrepancies between your EOI profile and your SINP application may result in delays or refusal of your application.
During this stage, it's also essential to carefully review the SINP processing guidelines and ensure that your application adheres to all the required formatting and submission requirements.
Step 2: Reviewing Your Application
Once your SINP application is submitted, it will be reviewed by the Saskatchewan immigration authorities. They will assess your application based on the eligibility criteria for your chosen category and the information provided in your EOI profile.
At this stage, immigration officers may request additional documentation or information to verify and support your application. Therefore, it's crucial to respond promptly to any requests from the SINP, as failure to provide the requested information may result in delays or refusal of your application.
Step 3: Making the Final Decision
After your application has been thoroughly reviewed and all necessary documentation has been submitted, the SINP will decide. If your application is successful, you'll receive a provincial nomination from Saskatchewan, significantly increasing your chances of receiving an ITA for permanent residency from the Canadian government.
Step 4: Sending Your Nomination
A provincial nomination from the SINP is a significant milestone in your immigration journey. However, several steps remain before settling in Saskatchewan as a permanent resident.
Following your SINP nomination, you must submit your application for permanent residency to Immigration, Refugees, and Citizenship Canada (IRCC). This application will include your SINP nomination and additional documentation, such as medical examinations and police clearance certificates.
After IRCC approves your application, you'll receive your Confirmation of Permanent Residence (COPR) and can begin making arrangements to move to Saskatchewan. This includes finding housing, enrolling in healthcare, and packing up your life.
If getting through the application process or setting up your life in Canada seems daunting, don't worry. One of the best ways to ensure you start your new life in Canada the right way is to have a certified immigration professional like a Regulated Canadian Immigration Consultant (RCIC) guide you through the process. An RCIC can help you apply to the SINP by providing professional advice and guidance throughout the application process. They can help you determine which SINP category best suits your qualifications and experience and ensure your application is complete and accurate. RCICs are authorized by the Canadian government to provide immigration advice and representation to clients and are held to high ethical and professional standards.
Besides helping you with your SINP application, an RCIC can assist you with other aspects of the immigration process, such as obtaining a work permit or permanent residency status. They can provide you with information about the various immigration programs available in Canada and help you navigate the complex application process. As a result, working with an RCIC can increase your chances of a successful immigration outcome and avoid common mistakes that can lead to delays or denials.
Overall, an RCIC can be a valuable resource for anyone considering immigrating to Saskatchewan through the SINP. They can provide the knowledge and support you need to make informed decisions about your immigration options and help you achieve your goal of living and working in Canada.
Why Immigrate to Saskatchewan?
Saskatchewan is a dynamic and growing province with a growing economy, diverse culture, and abundant natural resources. Here are five reasons you should consider immigrating to Saskatchewan:
Job Opportunities
Saskatchewan is a developing province of Canada that invites migrants to settle and contribute to the growing economy of Canada. Many industries are flourishing with more skilled workers employed in the organizations. The job market that is usually in high demand is the IT sector, and currently, the Agriculture industry requires migrants in Saskatchewan. Learn more about Saskatchewan's economy here.
Quality of Life
Saskatchewan is regarded as one of Canada's best places to live. The province has diverse cultures, awe-inspiring landscapes, and beautiful natural surroundings. Saskatchewan is the only province of Canada with entirely artificial boundaries. You can learn more about what to expect from life in Saskatchewan here.
Healthcare Benefits
As a migrant coming to Saskatchewan, you are entitled to a public-funded healthcare system that provides medical care without a direct cost. Learn more about Canada's healthcare system and how it affects you here.
Growing Population
Saskatchewan is one of the largest cities with a booming economy and calls more and more immigrants every year to settle in Saskatchewan. The province is putting forth efforts to expand migration to the area to draw in around. Learn more about Saskatchewan's population here.
Cultural Diversity
Saskatchewan has a large population that comparatively lives in the southern portion of the region. The number of inhabitants in Saskatchewan represents a broad scope of beginnings. The most prominent origins identified are Ukrainian, Metis, German, Chinese, English, Irish, Scottish, French, Norwegian, and First Nations. You can learn more about Canada's world-leading ethnic and cultural diversity here.
With its strong economy, excellent public services, and welcoming environment, Saskatchewan is an attractive destination for skilled professionals and families.
FAQs
How Long Does the Saskatchewan Immigrant Nominee Program Process Take?
SINP processing times can vary depending on the category and the complexity of your application. Generally, it can take anywhere from 3 to 18 months for your SINP application to be processed. Remember that this does not include the processing time for your federal permanent residency application, which can take an additional 6 to 12 months.
Can I Bring my Family Members With Me to Saskatchewan Through the SINP?
You can include your spouse, common-law partner, and dependent children in your SINP application. If your SINP application is successful, your family members will also be eligible to apply for permanent residency to accompany you to Saskatchewan.
Build a Bright Future in Canada's Peaceful Prairies
The SINP offers a streamlined and efficient immigration pathway for skilled professionals and entrepreneurs looking to settle in this vibrant Canadian province. By understanding the SINP processing steps and following this comprehensive guide, you can maximize your chances of success and begin your journey toward a new life in Saskatchewan.
As you embark on your SINP journey, remember that thorough preparation, attention to detail, and prompt responses to any requests from the SINP are crucial to the success of your application. With the right approach and dedication, you'll be well on your way to achieving your Saskatchewan PNP success. One of the best ways to maximize your chances of success is to have RCIC support you through the process. Our RCICs have years of experience helping thousands of applicants find their dream homes in Canada.
On top of this, all of our RCICs have been through the Canadian immigration process themselves, so they know exactly what kind of situation you're in. Their expertise can help determine your eligibility, ensure you have all of your forms and documentation, help you watch out for any issues or pitfalls in your application process, and provide you with the support and guidance you need throughout your application process.