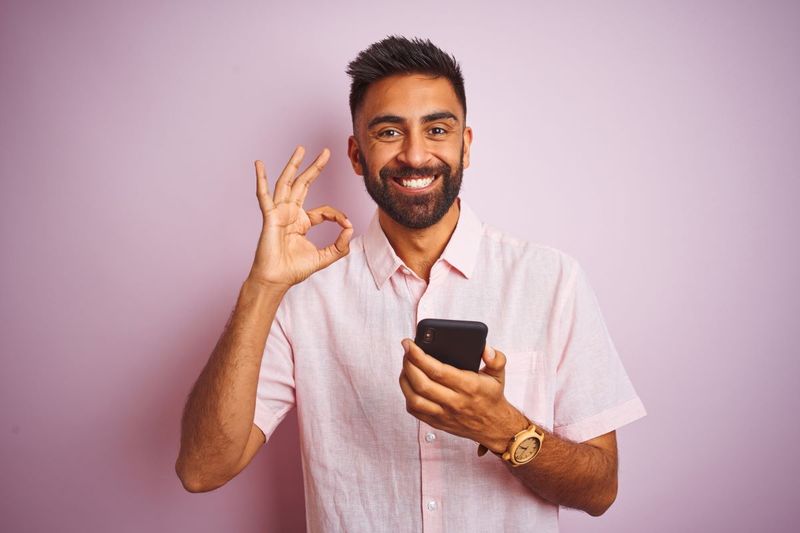 People move abroad often and for many different reasons. Mostly it's because they want a better life for themselves and their families. While popular destinations like Australia, New Zealand, Switzerland, and the UK offer immigrants a chance at better lives, there is one country that stands out above them all. Can you guess which one it is?
Unlike many other countries, Canada isn't unwelcoming or has a ton of red tape policies. In fact, Canada is a nation built on immigration. Since 1608, people from all over the world have immigrated to the Great North. Today, one person from every country in the world can be found in Toronto! If you need one good reason to move to Canada in 2020 or beyond, we'll give you 9 more fantastic reasons! Keep reading to discover why Canada is the right choice for your future.
10. It'll Feel Like a Home Away From Home - Soon!
Many experience culture-shock when they move to a different country. That's to be expected because of the vast difference in living situations, food, transportation, and social mannerisms. Luckily, if you move to Canada in 2020 or beyond, the out-of-place feeling won't last as long as in other countries because of Canada's diverse population.
Whether you move to Canada from Saudi-Arabia, China, Brazil, or South Africa, you'll be sure to find locals from your home country in Canada and be able to join big ex-pat communities that'll make you feel at home real soon. Finding restaurants that offer cuisines from your home country is entirely possible in Canada too since the country is heavily influenced by other cultures due to its popularity amongst immigrants. To top it off, the general friendliness of Canadians is more than just a positive stereotype. Canadians are open-minded, tolerant, and benevolent.
According to the 2016 Census, 7.5 million foreign-born people came to Canada through the immigration process. They represented more than 1 in 5 people in Canada. Canada plans to welcome more than 1 million immigrants by 2022.
Take a peek at some of the biggest expat-communities in Canada below:
Canada Immigration Census of 2016
10 000 - 50 000 Immigrants
Saudi-Arabia
UAE
Nigeria
Brazil
Malaysia
Thailand + more
Canada Immigration Census of 2016
50 000 - 100 000 Immigrants
Afghanistan
Egypt
Greece
Mexico
Morocco
Colombia + more
Canada Immigration Census of 2016
100 000 + Immigrants
China
Vietnam
Iran
India
Pakistan
South Korea + more
Learn more: Just how good is life in Canada for ex-pats?
9. There Are Tons of Jobs for Immigrants in Canada
"Will I find a job in Canada?" This is a popular question and concern of many foreign nationals who want to move to Canada. In 2020, the coronavirus pandemic affected the Canadian economy as well as the rest of the world. This naturally raises a lot of questions in terms of Canadian immigration and employability for the rest of the year and going forward.
"Immigration will absolutely be key to our success and economic recovery going forward," said Mendicino on the Covid-19 pandemic.



Canada's Minister of Immigration, Marco Mendicino, addressed the public in a webinar on May 5, 2020. He said that Canada's open immigration policies are here to stay and the country will continue to welcome new permanent residents, families, and foreign workers. "Immigration will absolutely be key to our success and economic recovery going forward," said Mendicino.

There are certain immigration and visa programs that require foreign nationals to acquire job offers before they can work in Canada. While it may be more difficult to obtain a job offer in light of the current situation, it's not impossible. Read our helpful guide on how to get a job offer in Canada. Good luck and don't give up!

8. Canada Will Welcome More Than 1 Million Immigrants Between 2020 -2022




Touching on the previous point - will Canada really admit more than 1 million permanent residents if there are no job opportunities? Our estimations tell us no. The immigration target for 2020 has been set at 341,000, with another 351,000 or so foreign nationals to obtain permanent residence in 2021, and a further 361,000 to follow in 2022.

Canada has a rapidly aging population plus an increasing trend that sees young professionals move to urban cities such as Ontario, Vancouver, and Toronto, leaving behind the less popular northern regions of Canada, which makes up about ⅔ of Canada, without much-needed skills. For this reason, Canada and its 13 provinces and territories fast track immigration for in-demand occupations such as truck drivers, registered nurses, fisherman, trade workers, and managers to help maintain the economy and even boost it.

All you have to do is find the perfect immigration category for you to move to Canada. And we can help you. Discover the Canadian immigration program you qualify for with a quick, online assessment. Simply, fill in the contact form below and we'll do the rest.

7. You Get Free Healthcare - No Hidden Costs

Not all healthcare systems are created equal. Canada's public healthcare system is an exemplary model of what a fantastic public healthcare system can look like. Just ask US State Senator, Bernie Sanders, who after visiting Canada said that Canada is the 'future of healthcare'.

"It was kind of mind-blowing to realize that (in Canada) - people could go to the doctor whenever they wanted and not have to take out their wallet," said US Senator Bernie Sanders on Canada's Healthcare System.

Canadians put great emphasis on equal and exceptional healthcare for all citizens and permanent residents. Each province and territory has its own unique healthcare system known as Medicare that covers all essential healthcare at no cost. There are however some exclusions, such as prescription drugs, as well as dental, mental health, and optometry, unless deemed medically necessary. For example, in some provinces like Ontario, prescription drugs are covered by the provincial government for people under the age of 25.

6. Never Worry About Paying School Fees Again




Give your children the best education possible without having to worry about exorbitant school fees. In Canada, children can enroll at public elementary schools (grade 1 - 6) and public secondary schools (grade 7 -12) at no charge. That means parents have more income to spend on kids' extracurricular activities and have more savings for post-secondary education. This further supports the 2020 report by the World Population Review which ranks Canada as the most educated country in the world. In fact, 68% of the population has a college diploma or a university degree.

Canada is the fourth most popular country for international student enrollment. Students come to Canada to gain world-recognized degrees and diplomas from some of the leading universities and colleges in the world, such as the University of Toronto, University of British Columbia, McGill University, Humber College, and Centennial College. After graduation, students can stay and work in Canada by applying for Post-Graduation Work Permits or they can choose to live in Canada permanently by applying through immigration streams designed for foreign-graduates in Canada.

5. It's a Safe & Peaceful Place to Live in

Canada is one of the top ten most peaceful and safest countries in the world, according to the World Population Review. Quebec City is currently Canada's safest city to live in if you want to move to Canada in 2020. Thousands of people who immigrate to Canada do so to escape the internal conflicts, political instability, and high crime rates that plague their countries. In a 2018 Gallup survey, 84% of Canadians said they felt safe in their country.

4. Enjoy More Outdoor and Leisure Activities
Having a balance between career responsibilities and time spent with loved ones, friends, and oneself is a major driving factor of a full, happy life. This is unfortunately not always the case in every country and causes citizens to be more stressed and unhappy. The good news is that in Canada there are many employee and government benefits that allow workers more free time to raise their children, plan long weekends away from busy city life, work from home to avoid traffic, and higher salaries to eliminate the need for second jobs.
Here are some ways how Canada contributes to a better work-life balance for its citizens:
10 National Holidays
Parental Leave Benefits for Expecting Parents
Paid Leave Days
High Minimum Wage
Remote Working Opportunities
Unemployment Insurance Fund
40 Hour Work Weeks
Better Working Conditions
Leave for traditional Indigenous practices of up to 5 unpaid days
To top it off, Canada is home to 48 national parks and 31, 752 crystal clear lakes that are the perfect antidote to stress and will help clear your mind after a busy week at the office. If you've always wanted to take up a hobby that gets your blood pumping then you'll be spoiled for choice when you move to Canada in 2020. Outdoor activities in Canada range from canoeing, hiking, ice skating, skiing, ice hockey, river rafting, cycling, surfing, and even waterfall climbing!
3. Marry the One You Love
Be YOUnique in Canada! Canadians promote an equal, free, and fair life to all who call Canada home. The liberal government is Canada's longest-serving party and has dominated federal politics for almost 70 years! Canadian Prime Minister, Justin Trudeau, celebrates the biggest annual Pride Festival in Toronto that starts on June 1 and ends on June 30th along with thousands of LGBTQA members in Canada.
2. It's Cheaper to Move to Canada
According to Moovguide, it can cost a family of four as much as $16 300 to move abroad in 2020. When it comes to immigration there are a variety of tests and verifications required such as English language testing, having your foreign qualifications accredited, medical examinations, criminal background checks, and employment verifications. In addition to these costs, each government charges its own immigration application fees, and to ensure that your money is not wasted and your application is successful, you'll need to hire the services of a visa agency.
Moovguide focuses on the four most popular immigration destinations - Australia, Canada, New Zealand, and the UK - and estimates how much it will cost a family of four to move to these first-world countries with household items and without them. Based on the findings, if you move to Canada in 2020, you won't have to fork out your life savings compared to the other countries listed below.
Estimated costs in Canadian Dollar (CAD) for visas and without household items depending on location
CAD16 813 for Australia;
CAD14 520 for New Zealand;
CAD 13 758 for the UK; and
CAD 6 115 for Canada.
Estimated costs in Canadian Dollar (CAD) for visas with household items (three-bedroom home and a pet) depending on location:
CAD 22 882 for Australia;
CAD 21 357 for New Zealand;
CAD 20 595 for the UK; and
CAD 15 255 for Canada.
1. Become an Ice Hockey Fan
Like cricket is to India and rugby is to New Zealand so is ice hockey to Canada. Hockey is an all-year-round sport watched, played, and loved by Canadians. You can look forward to watching a game at Rogers Arena with hundreds of excited fans while indulging in a delicious bowl of Poutine and beaver tails next to some of the friendliest people in the world. The Canadian way, eh.

How to Move to Canada in 2020 and Beyond
So, how do you start planning a move to Canada? The first step is to discover the visa program you and your family may qualify for. Each visa program comes with different eligibility requirements, documents, and processing times. Once you know which visa program out of the existing 80 categories to apply for you'll have a timeline to start planning your move.
How can we help? Our team of Regulated Canadian Immigration Consultants (RCICs) are highly qualified and authorized by the ICCRC to assist you with your eligibility evaluation, review all your documents and application forms and submit them to the Canadian government for you.
We take care of the fine print while you choose your dream destination in Canada for you and your loved ones. All you have to do is complete our application form to receive your eligibility assessment today. It's just that simple.