Can non-citizens get healthcare in Canada? The short answer is yes; they can.
The longer answer: It depends on your immigration status, but some non-citizens can access healthcare services in Canada for free!
Canada's highly acclaimed universal healthcare system known as Medicare is the main reason for the country's high quality of life and overall excellent health. Today, Canada is ranked 13th for having one of the best global responses to COVID-19. This is largely due to the county's efficient healthcare system, hospital capacity, medical expertise, and emergency planning.
Find out if you are covered below!
Who Can Get Free Healthcare in Canada?
So, which non-citizens can get free healthcare in Canada? Firstly, it's important to note that Canada's universal healthcare system differs from province to province. Each province has its healthcare plan that varies in healthcare coverage as well as who it covers.
For instance, Ontario is the only province in Canada that covers prescription drugs for people under the age of 24, but it does not include international students. British Columbia, on the other hand, covers international students and working holiday visa holders. It's best to research the province where you intend to live, work, or study in Canada to find out if you are lucky enough to be covered by one of the provincial healthcare plans.
These are the typical non-citizens covered by Canada's universal healthcare plan:
Permanent residents
Foreign nationals in the process of obtaining permanent residency in Canada
International students with study permits
Foreign workers with work permits
Protected persons and refugees
Clergy members (minister, priest, rabbi, etc.)
Temporary residents (special cases)
Usually, to qualify for healthcare coverage as a non-citizen or permanent resident, you should be studying or working in Canada for at least six months.
Remember the golden rule: Your spouse and dependent children also qualify for free healthcare in Canada if you do.
How Do You Apply for Healthcare in Canada?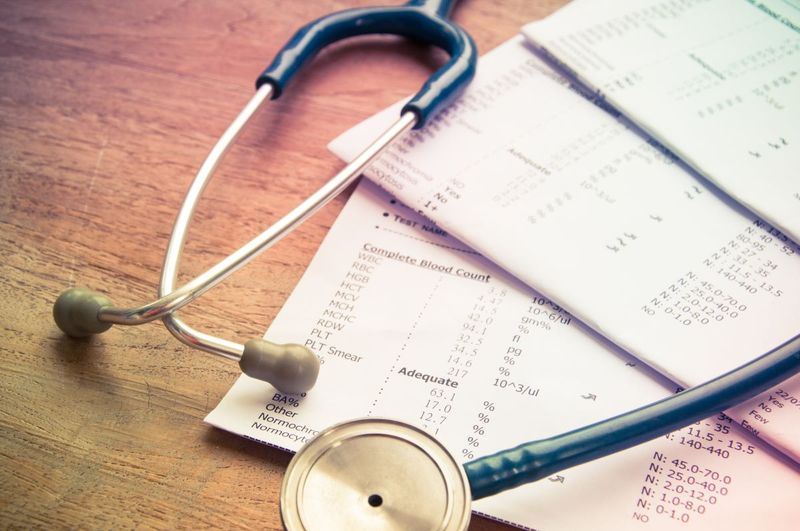 You can apply for a healthcare card from the provincial government in which you reside. It's important to be able to prove that you live in that province for at least 135 days a year. This is very important since you can't use an Ontario Health Insurance Plan (OHIP) card, for example, anywhere else in Canada but in the province of Ontario.

Step 1: Book an appointment with the healthcare service center in your area.
Step 2: You will need to complete a Health Coverage Form.
Step 3: You must have three original documents that prove that you:
1) Are a citizen, permanent resident or valid visa holder of Canada;
2) Reside full-time in that province (tax assessment, driver's license, letter from your employer); and
3) Are who you say you are (credit card, passport).
Note: There may be a 3-month waiting period for eligible visa holders and new residents before their healthcare card is activated. It is strongly recommended to apply for private health insurance during this interim. However, due to COVID-19, many provinces have chosen to waive the waiting period.
What Healthcare is Covered in Canada?
Necessary healthcare such as physician and hospital services are covered under Medicare. However, some provinces in Canada may cover more medical services than others, such as required cosmetic surgery that will improve your health.

See the table below for an overview of the type of healthcare benefits you can expect in Canada.
Canada strongly believes that every person has a right to equal and exceptional healthcare. Although Medicare is tax-funded, more than 11% of Canada's Gross Domestic Product (GDP) is spent on healthcare – that is an average of more than 6,000 CAD (4,515 USD) per Canadian. Canada is consistently ranked as one of the countries with the best healthcare system in the world due to its care and quality.
Universal Healthcare Coverage in Canada
Doctor visits
Medical tests
COVID-19 treatment
Medical procedures and surgeries
Medically necessary cosmetic surgery (tummy tuck, breast reduction)
Hospitalization and care
Emergency room care
Ambulance fees
Psychiatric treatments
Physiotherapy for the elderly
Bariatric surgery for extremely obese patients
Use of radiotherapy facilities
Specific dental, oral and maxillofacial surgical services
Eye examinations and specific eye surgical services, i.e. removal of cataracts
Vasectomy
Midwife services
Maternity care
Private Health Insurance in Canada
It's recommended to buy private health insurance through private insurance companies if you are met with a waiting period or need supplemental insurance to fill gaps not covered by Medicare. Many Canadians have private health insurance through their employer as a work benefit.

Private healthcare can cover you for medical services such as mental health counselling, travel insurance, prosthetic devices, home care and long-term care, optical care, speech therapy, registered massage therapy, physiotherapy, hearing aids, chiropractic, semi-private or private hospital rooms, and dental care.
Families in Canada look at paying approximately $157 for private healthcare, whereas a single woman can expect to pay $80 and a single man $47 per month.
Benefit: Because the public healthcare system covers different services depending on which province you are in, private health insurers adjust to this and offer coverage that is tailored to each province and territory.
Live a Long, Healthy Life in Canada
Planning to live in Canada? Get your entire visa application process handled by trusted professionals

With over 100 immigration and visa options, the process can become overwhelming and confusing. But it doesn't have to be. By using our accredited Regulated Canadian Immigration Consultants (RCICs), you will not only improve your chances of success in the visa application process, but you will get expert advice on which program is best for your specific needs. Our RCICs are highly qualified and are granted permission by the ICCRC to assist you with your eligibility evaluation, review all your documents and application forms and submit them to the Canadian government for you.
We take care of the fine print while you choose your dream destination in Canada for you and your loved ones. All you have to do is complete our application form to receive your eligibility assessment today. It's just that simple.