Ensuring that your kids have the best in life is at the top of every parent's list, along with making sure that they are happy and healthy, safe and secure as well as prepared for the future in all aspects of life.
Every child deserves to have access to education and in order to prepare your child for whatever form of tertiary education they may decide on in the future, requires a good foundation, which is why choosing the right school is of the utmost importance.
Choosing a great school for your child to study in Canada is not easy, especially if you are unfamiliar with the process of enrollment, the curriculum or the culture. Luckily, Canada has a wide choice of world-renowned schools to choose from, both public and private.
Canada's standard of education is generally a lot higher than in most countries, especially it's public schools. And the best part is that you will not have to part with a single dollar for your child's education if you decide to immigrate to Canada and become a permanent resident.
So, to help you make the most informed decision about your child's academic future, we've listed our top reasons why schools in Canada are a cut above the rest.
Why Your Kids Should Study in Canada
1. High Level of Education
Canada currently ranks 3rd globally as having one of the best education systems. The level of education is monitored by a national organization, the Council of Ministers of Education Canada, to ensure that the same level of education is provided in each of Canada's 13 provinces and territories. There are both public and private schools in Canada, but Canada's public school system is free to all Canadian citizens or people with permanent residence status. This means that when you immigrate to Canada with your family, your children will be able to receive the best level of education at an international level at no cost to you!
2. Quality Teachers
Canada is known for having a high quality of education, with educators to match. Educators not only provide a creative and supportive environment but use interactive methods to help improve and strengthen learning in areas such as reading, mathematics and science. All Canadian educators are required to have a tertiary qualification (bachelor's degree) as well as practical training in a classroom setting. Teachers also have to maintain their standard of teaching through regular professional development training, so you can rest assured that your child's educational future is in the best hands.
3. Safety. Equality. Diversity.
As in any country, Canada has its crime, but it is still regarded as one of the safest countries to live in globally. Some schools have extra video surveillance and emergency lighting as an added precautionary measure. Public schools are free and open to everyone, although there may sometimes be additional fees for extra activities such as sports, or school outings. Your child will be able to enjoy studying in English or French in a diverse and multicultural classroom. Most public schools are co-ed or have both boys and girls attending. The curriculum is generally set by the provincial government and some even offer classes in religion.
4. Clean Environment
By choosing to immigrate to Canada, you will not only be opening up doors internationally for your child, but they will be exposed to the beautiful and clean landscapes and environment that Canada has to offer.
5. Access to World-Class Universities
Canada is one of the world's most educated countries, with over 2.12 million post-secondary students currently enrolled in universities and colleges nationally. In 2019, Canada invited over 350,000 new students to study in Canada. Some of the country's top universities include:
University of Toronto;
University of British Columbia;
McGill University;
McMaster University; and
The University of Alberta.
How Do I Choose the Best School in Canada For My Child?
For most parents, choosing the right school for your child can be a difficult decision, let alone where you will be raising them. If Canada sounds like a place that may be right for you and your loved ones, you may want to do some research before immigrating to Canada.
Location. Location. Location.
Choosing the best place to raise your family is extremely important. This will determine which school your child will be able to attend.
Each province may have different rules as to where your child will be able to enrol. For example, provinces such as Alberta (Edmonton) and Manitoba allows it's permanent residents to attend any school in the city as long as there are enough spaces available, however, most provinces have different districts allocations which means that your child will only be able to enrol in a school in the same district that you live in.
Get the Ball Rolling: Registration
The Canadian Education System is separated into three levels:
Primary (ages 6/7 to 13/14 years old)
Secondary (ages 14/15 to 17/18); and
Post-secondary (college and universities).
Before being able to enrol your child in school in Canada, they will need to be assessed to decide what level they should be placed and whether or not they will need extra French or English lessons.
You will need the following documents:
Proof of your child's age (birth certificate or passport);
Proof of address (copy of a bank statement, telephone or electrical bill or apartment lease with your name and address);
Proof of guardianship (if your child is under 18 years of age and is not living with a parent);
Proof of student's immigration status (Birth certificate/Passport/Permanent Resident Card/Confirmation of Permanent Residence or Record of Landing).
Generally, all minor children will need a study permit if they are applying from outside Canada, unless:
at least one parent is a citizen or permanent resident of Canada;
at least one parent is allowed to study or work in Canada; or
neither parent is in Canada.
It is important to note that the Canadian school semester begins in September so it's best to start applying well in advance if you would like your child to find a placement in the district you are planning to move to.
Top Ways to Immigrate to Canada With Your Little One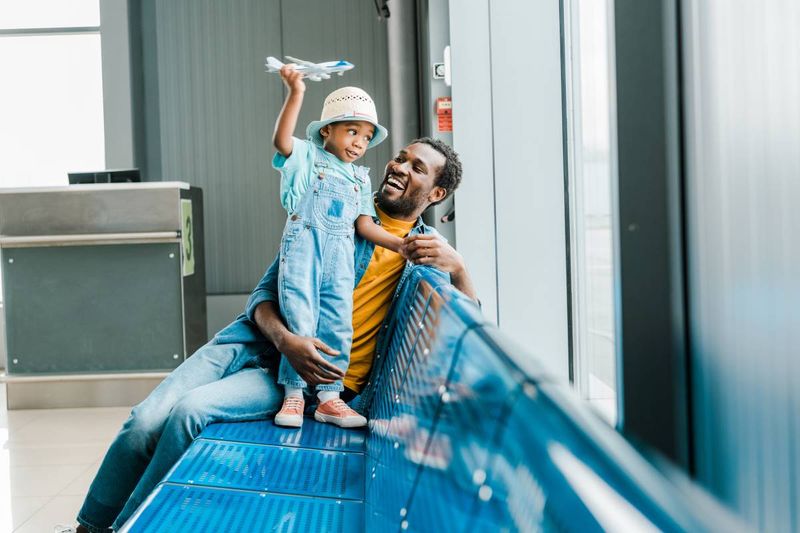 Canada strongly believes in the unity of families and has made sure that it's immigration programs and system are designed to make it as simple as possible for families to immigrate to Canada.
There are 2 main ways to start your new life in Canada: The Express Entry System and the Provincial Nominee Program.
The Express Entry System
The Express Entry system allows you to immigrate to Canada with your loved ones if you meet the basic requirements. It is a points-based system that will rank you based on factors such as your age, education and language skills. Once ranked you will receive a Comprehensive Ranking System score and be entered into a draw pool with other applicants and the highest scoring profile will receive an Invitation to Apply (ITA) for permanent residence. If you are successful in your application, which could take as little as 6 months, you will receive your ITA, which you will need to accept within 60 calendar days.
The Provincial Nominee Program
The Provincial Nominee Program is another popular route to Canada, through which you can apply if you have a job offer in one of Canada's 11 participating territories and provinces. This is the perfect option if you do not qualify for the Express Entry system as most of the PNP's have Express Entry linked categories or streams, which means that provinces or territories can select your profile from an Express Entry draw pool if you meet the labour requirements or have an occupation that is in demand.
Give Your Child The Best That Canada Has to Offer
Immigration to Canada can be both complex and confusing. By using our accredited Regulated Canadian Immigration Consultants (RCICs) you will not only optimize your chances of success in the visa application process, but you will receive expert advice on which program is best for your personal needs. Our RCICs are registered with the ICCRC and are legally permitted to assist you by evaluating your eligibility, reviewing all documentation, and submitting it to the Canadian government on your behalf.
Don't risk your chances of living your Canadian dream. Let us make sure that all forms are completed correctly and sent in on time.
Simply complete our online evaluation application form and let us take care of all the fine print while you finalize your plans to start your new life in Canada.
Follow us on Facebook and Twitter, Linkedin and Instagram for up-to-date news on Canadian immigration and visa application tips.