Saskatchewan has recently announced a new Entrepreneur Stream has been introduced for international students who would like to live and work in Canada once they have graduated. The International Graduate Entrepreneur Category is part of the provinces 10-year growth plan to improve the quality of life in the community. The growth plan includes increasing the local population to 1.4 million by 2030 and improve the economy by creating 100,000 new jobs in the province.
In order to qualify to apply for permanent residence through the SINP (Saskatchewan Immigrant Nominee Program), you would have to complete a full-time 2-year degree or diploma from a recognized institution in Saskatchewan and have lived in Saskatchewan while you were studying along with other requirements.
The Saskatchewan government is particularly interested in innovative new businesses that can add value and benefit the region economically, including those in manufacturing and processing, exports, tourism, research and development and technology commercialization. As a potential new business owner, you could also opt to buy an existing company that has been in existence and run by the same owner continually for 3 years and will need to develop a new approach to traditional businesses, as well as maintain existing staff levels and remuneration.
Does this sound like something that may interest you in the future? If so, don't waste any more time. Enrol in one of Saskatchewan's elite universities today. Study in Canada and invest in your future.
If you are a Saskatchewan graduate and want to find out how you can be a part of this exciting new venture, simply click the link below or continue reading to find out more about this new Canadian immigration stream.
Research: Do I Qualify for the International Graduate Entrepreneur Category?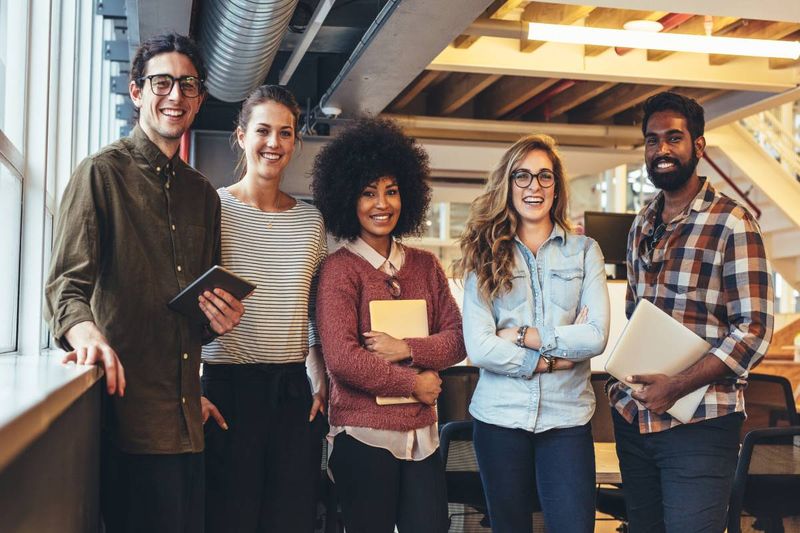 In order to qualify to live and work in Canada by bringing your new business venture to Saskatchewan, you will need to meet the following requirements:
Minimum Eligibility Requirements
Be at least 21 years of age
Have completed a full-time Saskatchewan post-secondary degree or diploma of at least two years from a recognized and eligible Saskatchewan institution.
Have a valid Post-Graduate Work Permit (PGWP) with no less than 24 months of eligibility remaining.
Have lived in Saskatchewan during their academic program (no distance-learning programs or accelerated academic program are eligible).
Additional criteria, once accepted, will include:
Minimum Criteria Once EOI is Approved
Actively own and operate an eligible business in Saskatchewan for at least one year before applying for nomination.
Own at least one-third of the equity of the business and actively participate in the day to day management and direction of the business. Ownership must be the result of a verifiable investment made directly by the applicant, either from their own equity or from an eligible source
Be able to show that the business is generating the minimum required revenue amount after one year of operation.
Sign a Business Performance Agreement (BPA) with the Government of Saskatchewan, which will be provided to you by the SINP after your application is approved.
Strategize: Apply for Permanent Residency in 4 Easy Steps
Once you have deciphered whether or not you are eligible to immigrate to Canada through this category, you can start your application to bring your new business to the Saskatchewan community.
Step 1: Submit an EOI (Expression of Interest) to the SINP
Once you have submitted your application, you will be entered into the EOI draw pool and ranked and scored against other candidates.
Step 2: Invitation to Apply
If successful, your application will be selected from the EOI draw pool and will receive an ITA (Invitation to Apply) and will be required to sign a BPA (Business Performance Agreement) based on the proposition mad in your Business Establishment Plan (BEP).
Ste 3: Business Establishment
As you are intending to live and work in Canada, you will need to apply for a Post Graduate Work Permit (PGWP). Once your PGWP has been approved you will be expected to actively operate and establish your proposed business as well as fulfil your BPA within the time frame of your PGWP.
Step 4: Nomination
After satisfying the conditions of your BPA you will receive a nomination from the province and will then be eligible to apply for permanent residency in Canada through the SINP.
Optimize: How We Can Help You With Your Canadian Visa Application
Navigating the Canadian immigration system can be a bit tedious, with a copious amount of forms and documents to complete and strict submission dates, we wouldn't blame you if you felt apathetic about getting started on your application. But that's what we're here for. At Canadian Visa, we take the stress and hassle out of planning to relocate abroad. Our accredited RCICs (Regulated Canadian Immigration Consultants) are ready to evaluate your eligibility, review all documentation and submit all documentation on your behalf. Using an RCIC not only gives you the best possible chance of receiving an ITA but will make the entire process simple and stress-free.
We handle the paperwork while you choose your dream job in Canada. All you have to do is complete our online form and we'll take care of the rest. It's just that simple.