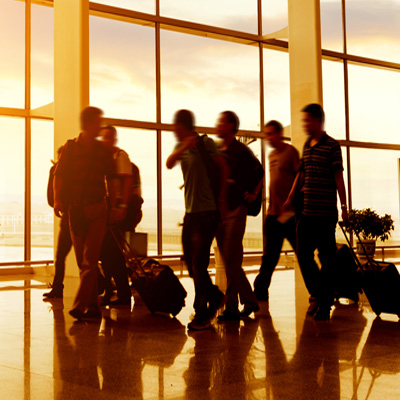 On Monday U.S President Donald Trump signed an executive order blocking citizens from six predominantly Muslim countries from entering the United States. Individuals who are from the six specified countries who are also permanent residents of Canada may also be barred from entering the U.S.
Although the order was signed on March 06, 2017 it will not come into effect until March 16. Under the order, citizens of Iran, Libya, Somalia, Sudan, Syria, and Yemen are barred from applying for U.S visas for 90 days. The order also blocks all refugees from entering the country for 120 days.
Dual citizens of one of these countries who also possess a passport from a country, not on the list are exempt from the ban. In theory, this means Canadian dual citizens can travel as usual, but the status of permanent residents who want to cross the border is not clear at the moment.
The order clearly states that a "landed immigrant" from Canada needs to apply for a "waiver" be granted, on a "case-by-case," basis at the discretion of a consular officer or another official from U.S Customers and Border Protection. This policy applies to arrange of people, including if "the foreign national is a landed Canadian immigrant who applies for a visa at a location within Canada."
At present, it is not yet clear how this policy will be applied in respect to Canadian permanent residents. There is currently no official communication as to whether the policy will be applied consistently across consulates in Canadian cities, or how generous the U.S government will be to applicants.
After the announcement of the new executive order and its possible implications for Canadian permanent residents, the spokesperson for Immigration, Refugees and Citizenship Canada (IRCC), said that "Canada will work with its counterparts in the United States to clarify the impacts of this order on Canadian citizens and Canadian Temporary and Permanent Residents."
After the earlier U.S immigration order was signed and implemented on January 27, Canada's Immigration Minister, Ahmed Hussen, initially assured Canadian permanent residents who held valid U.S visa that their travel rights would not be affected. However, it quickly became apparent that for some reason these assurances were not being met by some U.S border officials.