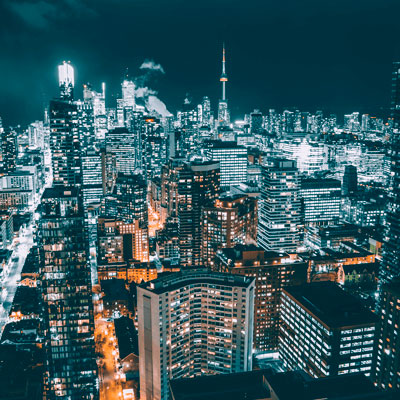 On July 29, Manitoba conducted its 19th draw under its Expression of Interest (EOI) immigration system, with a total of 609 candidates issued a letter of Advice to Apply (LAA). The province which is located in central Canada, issues LAA;s through two sub-categories of Skilled Workers category of the Manitoba Provincial Nominee Program (MPNP). The program issued 155 Letters of Advice to Apply (LAAS) to candidates of the Skilled Workers in Manitoba sub-category and 454 (LAAS) were issued through the Skilled Workers Overseas sub-category. The previous draw which was held last month saw 551 candidates issued with an LAA.
The MPNP for Skilled Workers is based on Manitoba's employer's needs. The province select internationally trained and experienced workers who have the skills needed in the local labour market, and nominate them to receive Canadian permanent resident's visas to settle and work in Manitoba. Once applicants are successful, they receive a Manitoba provincial nomination certificate, after which they can then apply for permanent immigration to Canada. These immigration options may be ideal too individuals who may not be qualified to immigrate to Canada through the federal Express Entry immigration procedure and requirements differ. The MPNP award points for language proficiency equivalent to the Canadian Language Benchmark (CLB) 4, a much lower starting point than what is required under the Federal Skilled Worker Class.
MPNP Skilled Workers in Manitoba
The MPNP sub-category offers application acceptance from qualified foreign workers and international student graduates who are currently working in Manitoba and have not yet received a permanent job by their employer in Manitoba. The point-based assessment does not apply to the Skilled Workers in Manitoba as it does not determine their eligibility to live and work in Canada.
There is a three step process for the MPNP Skilled Workers in Manitoba.
Step 1: Submit and Expression of Interest
Step 2: The highest-scoring qualified candidates with a connection to Manitoba are invited to submit an MPNP application.
Step 3: After a thorough assessment, the MPNP nominates the successful candidates to make a separate application to the Government of Canada for permanent resident visas for you and your family.
MPNP Skilled Workers Overseas
This sub-category applies to qualified skilled workers who are outside of Canada but can demonstrate a strong connection to the province and its labour market. Here, the point-based assessment is used to assess applicants according to age, language proficiency, work experience, education, and adaptability. Applicants will receive a significant number of points based on their connection to Manitoba but can as have points deducted due to having connections in other provinces of Canada. This is known as 'risk assessment factors'.