In various English-speaking nations, "college" and "university" have distinct connotations. Colleges and universities are distinct organizations in Canada; typically, colleges offer a wider variety of programs than universities.
Academic and professional programs are the main emphasis in universities. Colleges place more emphasis on trades and job training.
If you're an international student looking to live and work in Canada eventually upon completing your studies, you're on the right track.
You'd be pleased to know that Canada has plenty of opportunities for foreign nationals settling in Canada. Canada has the resources to sustain you long-term, from quality education to world-leading Designated Learning Institutions (DLIs) to free universal healthcare, scholarships, and mentorships.
This article will uncover why Canada is the ideal student paradise, the distinction between Canadian universities and colleges, and how we can help you get a study visa.
In Canada, the post-secondary education system includes colleges and institutions. Colleges typically offer programs of study that can be applied to a profession. Some universities provide programs that result in accreditation in particular areas. Academic and professional programs are the main emphasis in universities. Many colleges and universities offer graduate studies in addition to undergraduate degrees.
College Versus University
In Canada, these two terms offer different educational facilities and courses. Universities primarily focus on academic and professional programs, while colleges offer trade and applied courses. Whichever option you choose for your future, know that you are in the capable hands of dedicated lecturers who will help you put your best foot forward into the working world.
Universities in Canada grant degrees, with most offering undergraduate, postgraduate, and master's programs. Although universities receive government funding, each institution governs itself, course work, and admissions. Canada has some very highly-ranked universities across the country.
An applied skill or trade job has become essential in the Canadian job market. With full-time diplomas, certificates, and Bachelor's degrees, colleges are becoming increasingly popular. Colleges offer the opportunity to get real work experience with every practical skill setting you up for the working world. A certificate takes only a year to achieve, while some courses take two to three years.
One of the main distinctions between colleges and universities in Canada is that universities typically focus on analytical skills in addition to academic and professional programs.
Which is Better?
Because Universities and Colleges offer different vocational courses, you cannot say which is better objectively. Both institutions offer routes to highly paid jobs with incredible benefits. The standard of education and resource allocation is top-tier either way. However, let's look at the pros and cons table when choosing a university or a college to attend in Canada.
Pros and Cons of Universities in Canada
Pros
Cons
Offers the highest form of Post-Secondary Education
You may not learn technical or practical skills in your field
Higher earning potential after graduation
Generally more expensive
Big campuses with many resources
Big classes and less individual focus

Pros and Cons of College
Pros
Cons
Offers technical and practical education
Not all colleges provide students with direct access to advanced degrees
Cheaper than university
Fewer resources and facilities for research
Smaller, more focused classes
Limited programs and limited influence and recognition
Universities in Canada
The Great White North has 223 public and private universities. In Canada, "university" refers to academic institutions subject to provincial regulation but have academic autonomy regarding the caliber of their programs, lecturers, and policies and procedures.

Universities in Canada are regarded as schools that award bachelor's, master's, and doctoral degrees, as opposed to colleges, which only award diplomas. Universities generally strongly emphasize academic and professional programs and analytical abilities (the capacity to comprehend and use information).
These programs can be less appealing for foreign students or professionals interested in a quicker, stackable credential because university programs typically take three to four years to complete. University degrees do cost more than college classes financially.
To attend a university in Canada, you need to understand the type of degrees Canadian universities offer and decide which degree you wish to pursue.
Below are Canadian degrees, according to EduCanada.
Three years Bachelor's degrees, Prerequisite: high school diploma
Four-year Bachelor's with Honours, Prerequisite: high school diploma
One to two years Master's degree, prerequisite: Bachelor's degree
Three to five years Ph.D. or doctoral studies, prerequisite: Master's degree
In Canada, universities are defined as academic institutions that aim to nurture your chosen career and offer more academic and professional programs that enable graduates to complete their studies with a degree.
When applying to a Canadian university, you must 'major' in your studies and have a 'minor' area of study. Below are two main degrees Canadian universities offer:
1. Undergraduate degrees: Bachelor's degree.
2. Graduate degree: Master's or Doctorate.
Colleges in Canada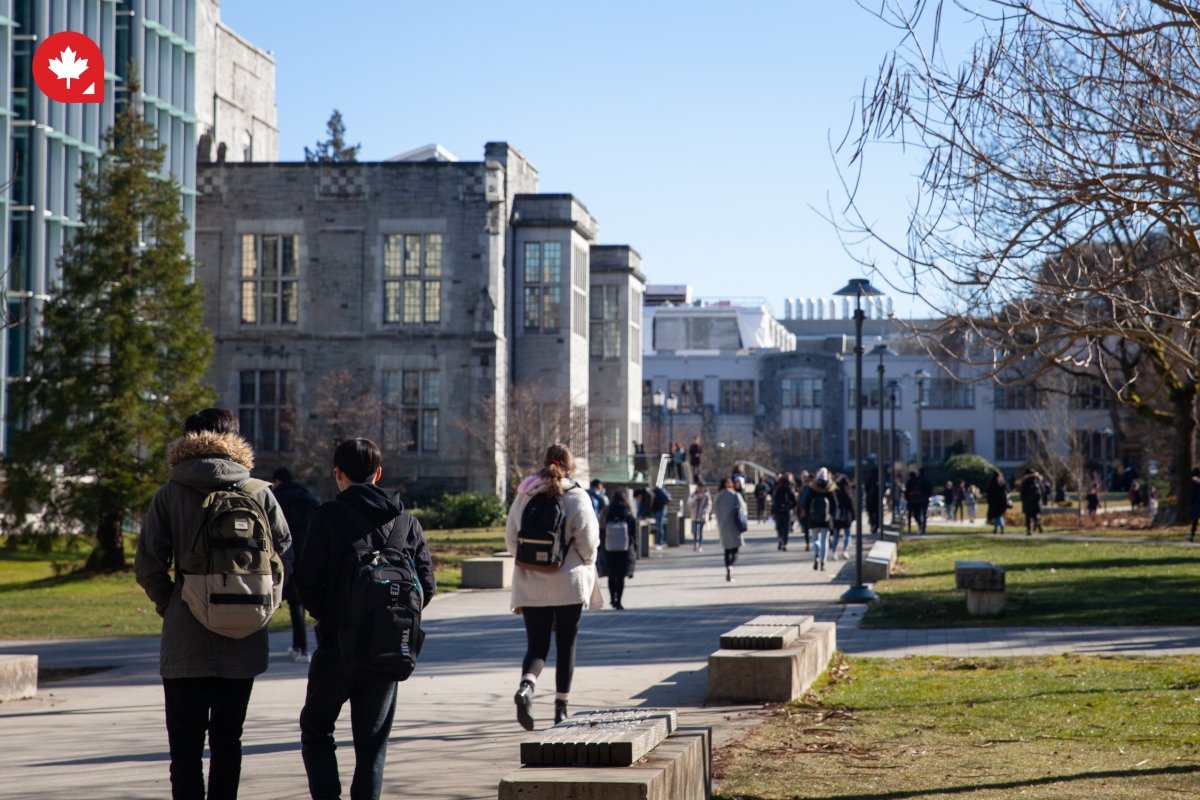 Canada has 213 public colleges and institutes. The Canadian college system was created to offer technical training and diplomas that address shifting labor trends and the demands of a changing economy, in contrast to the United States, where the word "college" refers to local or community schools that offer undergraduate degrees.

Colleges also typically have fewer students in each session, which results in lower student-to-instructor ratios. Students who learn best with individualized attention and the chance to interact more directly with instructors will benefit from this. These programs can also offer extra training opportunities that lead to apprenticeships and language and skill improvement.
Canadian colleges' approach is geared towards employment skills, career, and trades training with a certificate for a one-year or less and a diploma for two to three programs.
Though most often provided by universities, a student may be able to obtain a bachelor's in Sciences, Mathematics, Humanities, History, and Engineering, amounting to approximately three to five years, depending on the program and college.
College Class Sizes
Classes tend to be smaller in size, which enables more one-on-one help. The objective is to drive practical training, instruction, and hands-on experience to prepare you for your chosen career path better. You can make that transition easily and land that ideal job in Canada.
To further your studies at a Canadian college, you may want to know the type of colleges in Canada. These are as follows:
Colleges of applied arts and Technology
Community colleges
Institutes of technology
Polytechnics
College Program Type:
Two to three-year Diploma Prerequisite: high school diploma
Certificate (one to two years) Prerequisite: high school and may be subject to other requirements depending on the program or college
Bachelor's (three years) Prerequisite: high school and diploma and may be subject to other requirements depending on the college, program course, or province.
If you're interested in becoming an international student, knowing more about the requirements for the International English Language Testing System (IELTS) may be relevant.
Why Choose Canada
With award-winning universities, world-class facilities, and a multicultural population, Canada has become the natural destination for thousands of international students.
So, why exactly are international students studying in Canada? We breakdown the reasons below:
Fees are very affordable
The degrees and diplomas are from well-renowned Canadian universities
Canadian colleges and universities are recognized worldwide and are equivalent to those obtained from the US and other Commonwealth countries.
Easy accessibility to free universal health care in Canada
Ability to work and study simultaneously
If you're looking to immigrate to Canada sooner or want to go from Temporary Resident (TR) to Permanent Resident (PR), find further information here.
Alternatively, contact our expert Regulated Canadian Immigration Consultant (RCIC) for the necessary advice and support to kickstart your immigration journey.
How to Apply for a Study Permit
To obtain a study permit for Canadian colleges and universities, you must understand how to get one. According to Canadianvisa.org, we outline the process below:
Step 1: Check eligibility - Ensure you meet the program requirements and the university or college criteria. You must take the English or French exam and meet the language requirements.
Step 2: Get a Letter of acceptance from a Designated Learning institution (DLI).
Step 3: Gather important documents like passport, biometrics, proof of finances, and letter of explanation.
Step 4: Pay the application fees and apply online to the chosen program.
For more information on study permits, feel free to explore our resources on how to get a study permit here.
How Can We Help You?
If you're unsure about your eligibility to study in Canada, contact one of our Regulated Canadian Immigration Consultants (RCICs) today for the necessary support and guidance.

FAQs
Is it Worthwhile to Study in Canada?
A potential study abroad option is always going to Canada. Most students choose it because of the high standard of education, low cost of living, state-of-the-art medical facilities, breathtaking scenery, and progressive policies.
What are the Top Five Universities in Canada?
Canadianvisa has compiled the most recent top universities and colleges in Canada here.
Can I Work on a Study Visa in Canada?
Some permits allow you to work off-campus or on-campus for up to 40 hours per week.