British Columbia is widely known as Canada's tech hub and is the perfect place to position yourself if you hope to land a job as a tech worker in Canada. Therefore, some of the top tech universities to study in Canada are in British Columbia. But which institutions will give you the best career opportunities in Canada and set you up for an incredible career in tech?
We've selected some of the top universities in British Columbia that will set you up for success in your tech career, allow you to stay on and work in Canada, and gain valuable work experience that will count towards permanent residency in Canada!
Ready to find out what British Columbia has in store for you? Let's go!
The University of British Columbia
Location: Victoria and Okanagan
Top Tech Courses: BA or BSc in Computer Science & BASc in Engineering
The University of British Columbia (UBC) is a research university established in 1908 and is considered North America's most international university. About a quarter of UBC's students are international students, and it is currently ranked #3 in Canada, #51 globally, and #42 in the world for engineering and technology. Campus life offers nothing short of fun social activities and the opportunity to learn about different cultures and be inspired. It is a great place to study in Canada. You can join prestigious alums such as Canada's Prime Minister Justin Trudeau.
Simon Fraser University (SFU)
Location: Vancouver, Burnaby & Surrey
Top Tech Courses: BA or BSc in Computer Science & BASc in Engineering
Simon Fraser University is one of the leading comprehensive universities in Canada. SFU was established in 1965 at Burnaby mountain and had three campuses. About 24% of SFU's students are international, and it has various tech programs, including mechatronic systems engineering. In addition, it offers terrific courses in Computer science and engineering. Notable alums include Mahamudu Bawumia, Vice President of Ghana.
SFU is in the heart of Canada's technology hub, Vancouver. This provides students unparalleled access to tech startups, established companies, and research institutions, creating numerous opportunities for networking, internships, and job placements.
SFU strongly focuses on interdisciplinary education, with multiple faculties collaborating on research and teaching programs. As a result, students can combine their interests in various fields, such as computer science, engineering, and business, to create unique skill sets highly sought after in the tech industry.
SFU's world-class faculty of experienced professors and researchers are at the forefront of their fields. They bring their expertise and knowledge to the classroom, providing students with a challenging and stimulating academic environment.
SFU firmly commits to experiential learning, allowing students to work on real-world projects and gain practical experience. They also strongly emphasize critical thinking, problem-solving, and creativity, which are essential for success in the tech industry.
The University of Victoria
Location: Greater Victoria - Oak Bay & Saanich
Top Tech Courses: BSc in Computer Science, BEng in Computer Engineering & BEng in Software Engineering
The University of Victoria (UVic) is in the heart of the capital of BC. Established in 1903, initially as a college, this 402-acre campus is one of the largest universities in North America. This global university has lecturers worldwide; almost 16% of UVic's students are from over 118 countries. You can join various student groups, such as the Leadership Through Diversity and Women in Engineering and Computer Science, to meet like-minded students, develop your skills and give back to the community.
British Columbia Institute of Technology
Location: Burnaby, Downtown and North Vancouver, Richmond & Delta
Top Tech Courses: BA of Technology, BA of Engineering & Diplomas in various specializations
The British Columbia Institute of Technology (BCIT) is unlike other colleges and universities in BC as it offers practical applied education with hands-on experience. When studying in Canada at BCIT, you can choose from over 300 programs under six general areas. The Computing and IT Program offers exciting courses such as Forensic Investigation, Technology Management and 3D Modelling. BCIT also offers various recreational programs such as martial arts, yoga and dance classes, student associations, social events, and international student orientation to help you kick-start your academic year.
Thompson Rivers University
Location: Kamloops & Williams Lake
Top Tech Courses: BA of Technology (online and on-campus)
Thompson Rivers University (TRU), founded in 1970, is an academic and research institution with over 15,00 international alums. 16% of TRU students are from over 70 countries, predominantly China, India and Saudi Arabia. TRU offers online and on-campus academic programs, skills development, and orientation programs. You'll even be met at the airport by TRU staff and student representatives at specific arrival times at the beginning of the Fall and Summer semester. What a lovely welcome, wouldn't you say, eh!
Vancouver Island University
Location: Nanaimo
Top Tech Courses: BSc Computer Science
Vancouver Island University (VIU) has humble beginnings. Starting as Malaspina College in 1969, it quickly blossomed into the magnificent west coast university it is today. VIU is a hub for qualitative learning and has a vibrant multicultural campus life that encourages participation in various innovative projects and workshops. There are three campuses complete with hi-tech laboratories and highly qualified faculty. Over 18% of the students at VIU are foreign.
There are plenty of free resources and events, such as the Grocery shuttle that runs to the Superstore in the North end of Nanaimo to get some food and other essentials, as well as the Global Groove Concert Series takes place on the first Thursday of every month. Be sure to grab one of BC's national sweet treats, the delicious Nanaimo bar, at Hearthstone Artisan Bakery or swing by the Smokin' George BBQ Restaurant.
The University of Fraser Valley
Location: Abbotsford, Chilliwack, Mission & Hope
Top Tech Courses: BA or BSc in Computer Science & BASc in Engineering
The University of Fraser Valley is a beautiful institution in the breathtaking Fraser Valley. Founded in 1974, it is the perfect place if you prefer smaller classes and more one on one time with your professors. In addition, there are various immigration workshops and international student advisors to accommodate you when you arrive. You'll even find a Global Lounge hosting games nights, Language Exchange and Friends Without Borders Programs, where you can study, relax or hang out and meet new people from all over the globe.
University of Northern British Columbia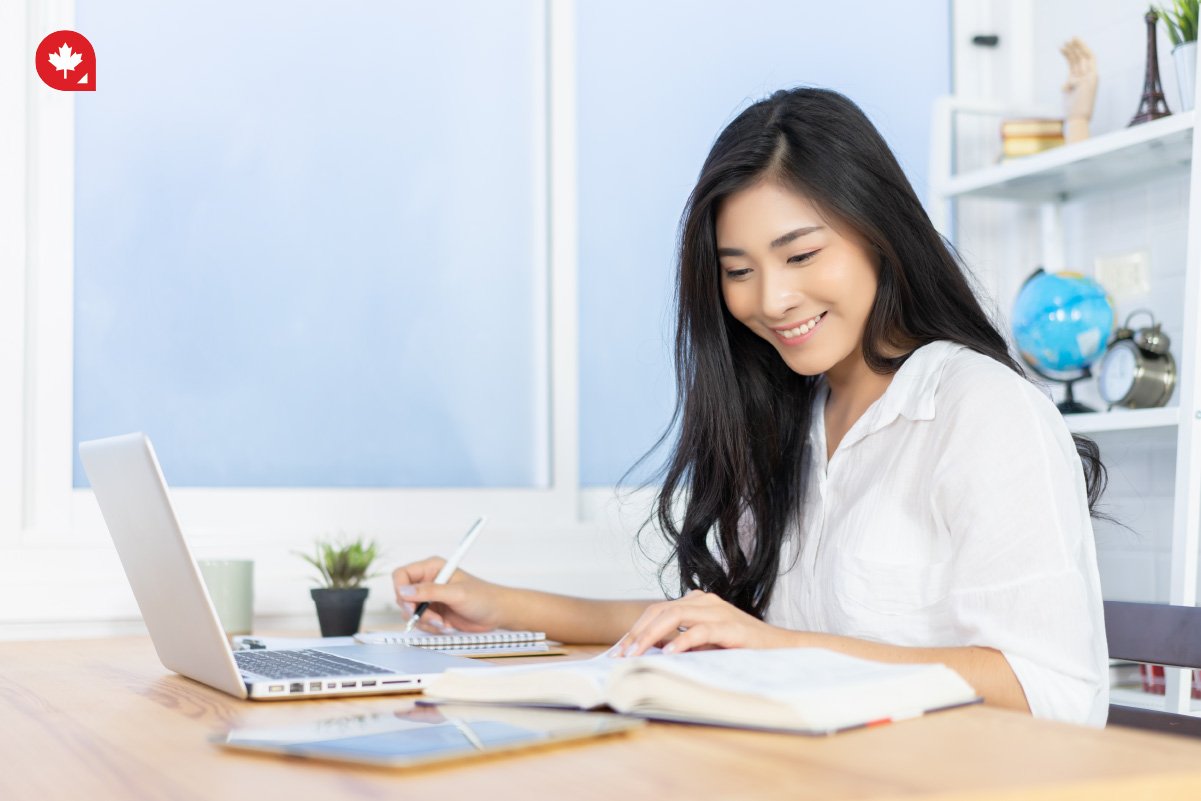 Location: Prince George, Fort St John, Prince Rupert, Terrace & Quesnel
Top Tech Courses: BASc in Engineering & BSc in Computer Science
Although a relatively small university compared to others in BC, the University of Northern British Columbia (UNBC) is renowned for its innovative architecture and proudly green or sustainable campus. Located in the heart of BC, you'll have plenty of outdoor pursuits and can enjoy almost 300 fun-filled days of sunshine enjoying community culture while you study in Canada.
UNBC prides itself on extending its learning experiences beyond the classroom. It has a 1:8 faculty-to-student ratio, which means you will get all the academic help you need from your professors. It also boasts an impressive 81% success rate of graduates working in their chosen field. Need to brush up on your language skills? UNBC offers a unique program, uTREK, for international students to help ease into student life. You'll be able to meet some of your peers, improve your language skills and earn up to 29 extra credits!
Kwantlen Polytechnic University
Location: Surrey
Top Tech Courses: Bachelor of Technology in Information Technology (BTech in IT), CADD Diploma, Environmental Protection Technology, Mechatronics and Advanced Manufacturing Technology Diploma
Established in 1981, Kwantlen Polytechnic University (KPU) has one of the most significant enrolments in BC, with over 20,000 students, 18% of whom are international. KPU is the only polytechnic university in Canada focusing on hands-on skills accompanied by traditional academics.
KPU boasts over 57,000 alums worldwide and 1,400 experienced faculty members. In addition, the campus hosts various international events such as bowling night, rock climbing, visits to Stanley Park and much more, making it easy and stress-free to meet your new classmates and get into the swing of life in British Columbia.
Kwantlen Polytechnic University (KPU) is a great tech university for several reasons. First, KPU offers a range of technology-related programs and courses designed to equip students with the skills and knowledge needed to excel in the tech industry. These programs include Computer Science, Information Technology, and Sustainable Energy Engineering Technology, among others.
Their state-of-the-art facilities and equipment provide students with hands-on experience in their field of study. For example, the university has a cybersecurity lab, a data analytics lab, and a clean energy lab, among others.
Their intense focus on experiential learning means students can apply what they learn in class to real-world scenarios. This learning approach helps students develop practical skills that employers highly value.
KPU's strong network of industry partners and alums provides students with mentorship, internship, and job opportunities. This network enables students to gain valuable industry experience and make connections that can help them to advance their careers.
Royal Roads University
Location: Victoria
Top Tech Courses: Bachelor of Science in Environmental Science, Technology-Enhanced Learning and Design Diploma
With a diverse community of students, faculty, and staff from over 60 countries, RRU is the perfect place to take your education to the next level in a welcoming and inclusive environment.
Located on a beautiful 565-acre campus in Victoria, British Columbia, Canada, RRU's campus features historic buildings, stunning gardens, and breathtaking Pacific Ocean and Olympic Mountains views.
Views aside, RRU is known for its innovative undergraduate and graduate programs in online learning, technology, classroom design, administration, and leadership.
The university is a research-oriented public institution that offers undergraduate and postgraduate degrees and certificate and diploma courses online and on campus with a strong focus on theoretical and experiential learning. It ranks among the top universities in Canada. It is affiliated with the International Association of Universities and the Canadian Bureau for International Education.
The university also has strong connections with local and international employers, providing students with excellent career opportunities. Additionally, the university provides excellent facilities for students studying abroad in Canada.
Ready to start your academic adventure? Our professional and academic advisors are here to guide you on your way and help you gather everything you need to start studying in Canada.
How To Apply To Universities in British Columbia
While every university has its application process, each process is slightly different. However, there is a general process that all Canadian universities take on.
This video breaks down the application process for Canada's universities, but if you want to learn more, look at our Canadian university application guide.
How To Apply for a Canadian Study Permit
To be allowed to study in Canada, you need a study permit. Getting a Canadian study permit is relatively straightforward but does require you to be thorough and follow every step correctly. They are as follows.
Step 1: Check Your Eligibility
You must meet the Designated Learning Institution (DLI) and program requirements to qualify for the visa.
Step 2: Secure an Acceptance Letter
Secure an acceptance letter from a DLI.
Step 3: Gather Your Documents
Gather important documents like your passport, proof of finances, proof of acceptance, and any other required documents. You can find the complete student visa document list here.
Step 4: Pay the Application Fees
Before you submit your application, you must submit your application fees. You can find a breakdown of your fees and the other costs of studying in Canada here.
FAQs
What are the Requirements to Study for a Technical Degree in Canada?
The requirements to study for a technical degree in Canada vary depending on the university and program. However, most universities require international students to have completed their secondary education, earned a minimum GPA of 2.7 or higher, and demonstrated proficiency in English through standardized tests like TOEFL or IELTS. Additionally, some programs may require specific courses or prerequisites in math, science, or technology.
What are the Job Opportunities for Graduates with Technical Degrees in Canada?
Graduates with technical degrees in Canada have many job opportunities in various industries, such as engineering, information technology, healthcare, and construction. In addition, the Canadian government has identified environmental, software, and biomedical engineering fields as in-demand occupations.
Graduates can also apply for a Post-Graduation Work Permit that allows them to work in Canada for up to three years after completing their degree. Additionally, Canada offers a fast-track immigration program for graduates who have studied in Canada and have gained work experience in their field of study.
Take Your Studies to the Next Level in BC
British Columbia's technical universities offer opportunities that are difficult to find anywhere else. Whether it's the supreme quality of education or the fantastic work opportunities awaiting students once they graduate, studying in BC can give your career the perfect start.
Visa applications can be time-consuming and confusing. With strict deadlines, procedures and requirements to adhere to, it can be easy to make a mistake that could cost you your chance to study in Canada. But with the guidance and assistance of one of our knowledgeable Regulated Canadian Immigration Consultants (RCICs), the process will be stress-free.
When you choose to use our expertise and government-trusted services, you will receive the following:
An in-depth eligibility assessment
Guidance on which of 100+ immigration programs and visas to choose from;
An immigration plan tailored to your individual needs;
A review and submission of all application forms and documentation, as well as
Support through every step of the application process.
Find out how you can start your journey to Canada here.