If you're looking for somewhere to lead a better life or simply to find a new adventure abroad, Canada is at the top of the list when it comes to an excellent standard of living. Now is the best time to immigrate to Canada from Saudi Arabia as the Canadian government welcomes a new wave of immigration according to its plan to invite over a million internationals into the workforce by the year 2021 (read more about the new Canadian immigration targets for 2021 and beyond right here).
Due to a growing push towards nationalism in Saudi Arabia, over 700, 000 foreign workers have already left the country since 2018. This follows a 71% cut in government jobs for expats in the last year. If you're searching for immigration opportunities that will provide new opportunities for expats, Canada is the place to go. This country opens so many doors towards civil liberties, cheaper access to education as well as less stringent rules for internationals in terms of owning property and working in various sectors of the Canadian economy. Below we outline key factors that pave the way for foreign nationals to lead a high quality of life with Western freedoms in Canada.
1. Great Subsidized Education
Apart from some criticism of the Saudi education system for its intensely religious basis as well as the view that it does not meet international standards, there is also the separation between foreign and Saudi nationals in terms of schooling. Expat children are forced to attend private schools, making it difficult for them to assimilate into their local communities.
Meanwhile, Canada offers a very high standard of education all the way from primary schooling to tertiary institutions that rank among the top 40 universities in the world. Education is also heavily subsidized by the federal government and, depending on which province you reside in, can be further subsidized by the provincial government.
2. Property Ownership
For foreign nationals living in Saudi Arabia, there is a long waiting list just to rent a property as international workers are expected to live in compounds with other foreigners. Expats also can't own property because the Kingdom strives towards a nationalist agenda.
In Canada, there is a large amount of land available (the country makes up 6% of the world's landmass) and a study done in 2008 showed that ⅔ of this was owned by Canadians (with the other third being the state). Due to an influx of foreign nationals and no strict laws against expats owning land in the country, this figure reflects that up to 20% of land bought in big centers like Toronto and Vancouver involves non-Canadians.
3. Unparalleled Civil Liberties
Expats currently living in Saudi Arabia, may not share the same religious beliefs as the local population and may face intolerance as a result of religious extremism. In terms of gender dynamics, there is also a disparity with females making up 60% of scholars enrolled in tertiary education but only 21% of the labour force with the only career opportunities open to them falling into education or the public sector.
Canada on the other hand is a leader in progressive civil liberties. An example of this attitude is the prime minister's cabinet which equally represents men and women while the workforce is skills-based and diverse. Citizens and immigrants alike have free access to recreational activities as well as freedom of expression with various platforms available to practice their religious views openly.
According to the World Happiness Study for 2018, Canada is ranked 7th in the world for the happiest foreign-born citizens. The country also comes in on the top of the list of countries that are most accepting of foreigners. This spells positive future relations between citizens and immigrants as Canada becomes more international and continues to build its workforce.
4. Fair Access To Jobs
As mentioned above, Saudi Arabia hopes to shift a lot of the positions currently filled by international workers, and expats are only able to start a business in partnership with a Saudi national. For this reason, many expats are hoping to take their skills elsewhere and there are plenty of ways to do so in Canada.
There are massive vacancies in certain sectors across Canada, with an estimated 500,000 unfilled positions that are growing in number. Each province has its own list of occupations that are in-demand but there are also national deficits in jobs such as long-haul truck driving, nursing, and construction.
Popular Canadian Immigration Programs
Express Entry System
Canada's Express Entry system (which is linked to the Federal Skilled Worker, Federal Trades, and the Canadian Experience Class programs) was created by the Canadian immigration authorities in 2015 to speed up the process of immigration to a period of as little as 6 months. This helps the right people enter the workforce faster than they would through a more traditional route.
The Express Entry process starts by creating an online Express Entry profile that asks you questions based on certain criteria such as your age, education, work experience, language skills, and other program requirements. This information can be updated by you throughout the process according to new developments (such as a new qualification or further work experience) in your profile.
Based on your answers, you are awarded points according to the Comprehensive Ranking System (CRS). Your score is then compared with other applicants' scores that are also in the pool before the draw takes place (typically every 2 weeks). The highest-scoring profiles from this draw are then extended an Invitation to Apply (ITA) after which you must complete your application (with all the necessary documents in place) within 60 days to qualify for permanent residence.
Provincial Nominee Programs (PNP)
There are plenty of PNP streams that offer ways for skilled workers to enter Canada through living and working in a specific province. Applying for this program while already in the Express Entry pool can also boost your CRS score by 600 points, greatly increasing your chances of being selected if you achieve a successful nomination.
Skilled Worker PNP Streams
Alberta

Alberta Opportunity Stream
Alberta Express Entry Stream
Self-employed Farmer Stream

British Columbia

Skills Immigration Stream
Express Entry Stream
Entrepreneur Immigration Stream

Manitoba

Skilled Worker in Manitoba
Skilled Worker Overseas

New Brunswick

Express Entry Labour Market Stream
Skilled Workers with Employer Support

Newfoundland & Labrador

Newfoundland and Labrador Express Entry Skilled Worker
Skilled Worker Category

Northwest Territories
Nova Scotia

Nova Scotia Demand: Express Entry
Nova Scotia Experience: Express Entry
Nova Scotia Labour Market Priorities
Skilled Worker Stream
Physician Stream

Ontario

Human Capital Category
Employer Job Offer Category

Prince Edward Island

PEI PNP Express Entry
Labour Impact Category

Saskatchewan

International Skilled Worker Category
Saskatchewan Experience Category

Yukon

Yukon Express Entry (YEE)
Skilled Worker
Critical Impact Worker
5. Lush Wilderness and Bright Cityscapes
Compared to the desert climate in Saudi Arabia, Canada has a very varied four seasons that feature snow as well as lush summer greenery as they change. A lot of activities open up one by one, including skiing, hiking, and boating.
The cities on the other hand offer so much in terms of nightlife, markets, French architecture, and world-class eateries. Glittering skylines provide a backdrop for a number of experiences such as a comfortable work environment and a forever interesting place to call home that is filled with other international cultures, languages, and traditions.
6. Cheaper Living Costs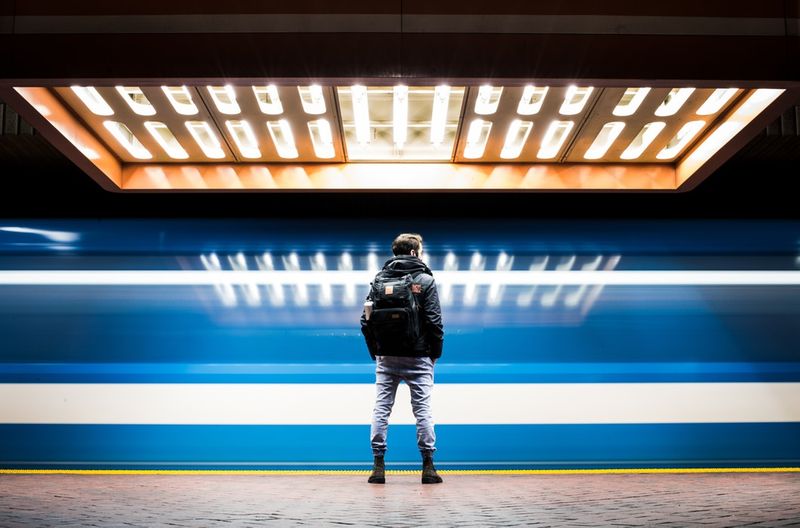 With rising prices of rent and education in Saudi Arabia, it can make it difficult to provide a high standard of living for your family, especially when there is no real room to move in terms of choices of schools and housing.
Canada has a very fair minimum wage which sees the average salary in one of its major cities sitting at around $36, 000. Although the cost of living may seem high, ranking equally with other global cities, this figure is above what is necessary to survive with basic needs and a few luxuries.
Let Us Help You Immigrate from Saudi Arabia to Canada
Our service makes use of Regulated Canadian Immigration Consultants (RCICs) who are experts on Canadian immigration policy and the over 70 programs that are on offer from the government. The Canadian visa application process can be stressful to complete, especially with the time constraints and process of gathering all the required documents, so why not let us be your guide? Using a Canadian immigration consultant can make the difference between just missing the mark or starting a new life with your family in the Great White North.
Sign up today with our service that will help you to take your first steps in applying to immigrate to Canada from Saudi Arabia.